Tonight will see the disused Charing Cross Tube station turned into an underground cinema for a series of film screenings.
Current and classic movie favourites will be showing until 2 June with ticketholders experiencing a unique venue complete with popcorn vendors and a bar.
Alfred Hitchcock's film-noir thriller Strangers on a Train will kick things off at 7pm, followed by horror-comedy An American Werewolf in London at 9pm.
Other films on the Underground Cinema Club's bill include Breakfast at Tiffany's, Casablanca, Blade Runner, Some Like It Hot, The Grand Budapest Hotel, this year's Oscar winner Birdman and, appropriately, Paddington.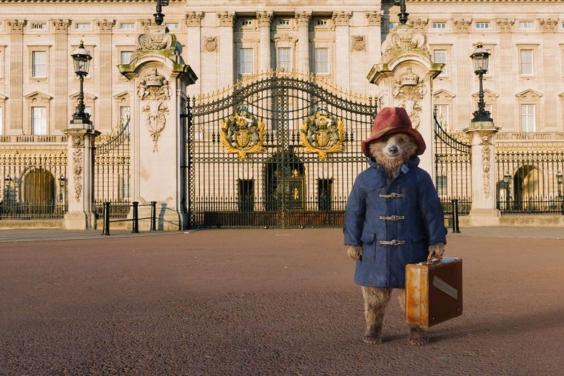 Fortunately scary movie Creep, about a woman locked overnight on the Underground and stalked by a deformed sewer-dwelling killer, isn't among the options.
Co-founder Gerry Cottle Jr said: "Our aim has been to build on the launch of Underground Film Club late last year by providing an even more unique experience for the movie-going public – and there's no more unique a setting than a genuine Tube station.
"London Underground rarely allows this sort of access, so these screenings really are a once-in-a-lifetime opportunity."
London's abandoned Underground stations
London's abandoned Underground stations
1/5 South Kentish Town

South Kentish Town was opened in 1907 by the Charing Cross, Euston & Hampstead Railway and remained for just 17 years until it was closed in 1924 due to low passenger usage

2/5 Embankment sub-station

The sub-station at Embankment was opened on 30 May 1870 by the District line when the railway extended its line from Westminster to Blackfriars

3/5 Down Street

Down Street is a disused station on the London Underground, located in Mayfair. It operated from 1907 until its closure in 1932

4/5 British Museum

British Museum was opened by the Central London Railway in 1900. In 1933, with the expansion of Holborn station, less than 100 yards away, British Museum station was permanently closed

5/5 Aldwych

Aldwych was opened in 1907 with the name Strand. Suffering from low passenger numbers, a weekday peak hours-only service survived until closure in 1994

AFP/Getty
Charing Cross closed to the public in 1999 when the Jubilee Line was extended, but the station is no stranger to the movie industry. Memorable underground scenes from 2012 Bond film Skyfall were filmed on its platforms and it has been hired out for other productions too.
The British Film Institute is supporting these screenings as part of the Firsts for the Tube series to celebrate the start of all-night weekend services in September.
Reuse content