This is no photoshop tomfoolery. While the internet may have striven to place Nicolas Cage's famous face on numerous characters, from Game of Thrones heroes to Disney princesses, this footage of the National Treasure star as Superman is no joke.
During the 1990's Tim Burton, having previously directed DC superhero movie Batman, was set to direct the film Superman Lives, and cast as the Man of Steel was future internet meme, Nicolas Cage.
While that film may have never reached production, luckily for us some keen fans have crowdfunded a documentary about it entitled The Death of "Superman Lives"; What Happened? and with it comes the glorious test footage of Cage dressed head to toe in blue and red spandex.
Check out the final trailer below and stream the entire movie from the 9 July.
In other Superman news, first look pictures of Zack Snyder's Batman v Superman: The Dawn of Justice have been released, giving us a glimpse of Ben Affleck's Bruce Wayne not donning the Dark Knights suit.
The shots have also revealed a Lex Luthor, played by Jesse Eisenberg, with a full head of hair as well as Gal Gadot as Diana Prince, aka Wonder Woman, out of superhero costume.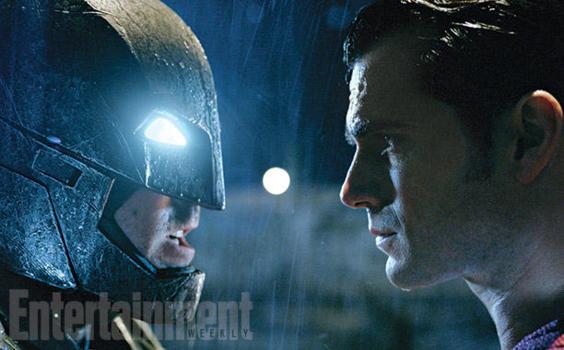 The Death of "Superman Lives"; What Happened?  is available to stream and buy 9 July while Batman v Superman will be released in the UK on 25 March 2016
Reuse content