It is the film you can only ever see live. British audiences will Monday be able to see River Phoenix's last performance, a labour of love that has taken its director two decades to complete and which is unavailable on DVD due to a protracted legal dispute.
Dark Blood was abandoned in 1993 when Phoenix died of drug-induced heart failure in Los Angeles at the age of 23, with a little more than two-thirds shot.
But on Monday night it will screen as part of the Glasgow Film Festival, the first time it has been seen in Britain. It follows a couple on a sightseeing trip across the Arizona desert who break down and seek help from Phoenix's character, who has become a hermit after the death of his wife.
The film's 81-year-old director George Sluizer is expected to attend the screening. He assembled the footage and created an 86-minute final cut with his voiceover narrating the missing scenes. The film festival catalogue described it as an "elegant solution to an impossible situation".
The director told The Independent: "I could not change much of the film now because I have no more material than what was on film. To make that film was technically very difficult. The sound wasn't professionally good. Technically speaking it was a long, tough job."
The negatives were stored in a Los Angeles vault after Phoenix's death, as legal action raged. The stock was taken on by insurers in 1998 who planned to destroy it, but Sluizer convinced them to hand the footage over.
In 2009 Sluizer decided to return to Dark Blood, which also stars Jonathan Pryce and Judy Davis.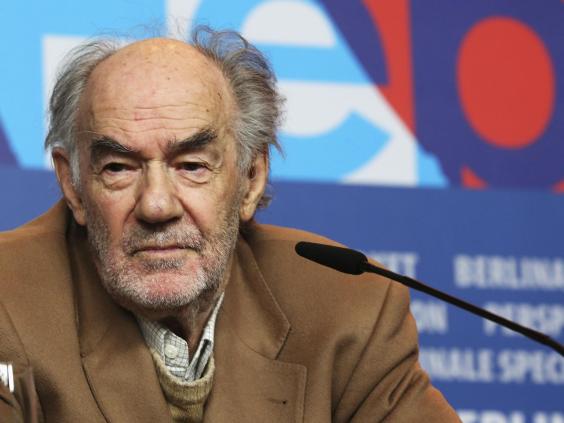 "I thought I'd try and put it together. I had to rewrite the story, obviously," he said. "I had no idea starting out where it would lead. I had to think about all sorts of techniques from animation to documentary to help tell the story."
The film was finished in 2012 and had its international premiere out of competition at the Berlin Film Festival, where it was met with a standing ovation.
Phoenix was one of the brightest stars in Hollywood in the early 1990s, having appeared in films including Stand By Me, Indiana Jones and the Last Crusade and My Own Private Idaho. Sluizer said he enjoyed working with the actor. "He was very charismatic. He was a nice guy and pretty easy to work with. He had grace and dignity, and was liked by all the young women in the world, I think."
The actor's death left Sluizer considering whether to give up directing altogether. "When I heard early in the morning that he was dead I couldn't believe it. It took some days before the grief and sadness got to me. I felt so sad as I felt we had built an almost father-and-son relationship."
Yet he added: "I was also furious, that something I had worked on for three years was all for nothing, so I hated him for dying. I had put all my energy into this film."
The Phoenix family want nothing to do with the newly completed film, despite appeals from Sluizer.
Reuse content