Jimmy Kimmel Live!'s 'Mean Tweets' segment exists solely to humiliate actors and thus endear us to them, drilling down to the criticisms of them and their work that journalists will often steer clear of.
It was disappointing, then, when a special Robert De Niro edition this week completely failed to reference Dirty Grandpa, that Macau casino "short film" commercial or any of the other howlers the Raging Bull actor has stooped to in recent years.
I guess it would have been a little mean in the version Kimmel aired during the Oscars, but the De Niro-centric segment that followed on his talk show - labelled 'hilarious' by some publications - was just plain weird in how it only focused on his appearance, going with gags like: "Welcome to my class on imitating Robert De Niro. The first step is to always contort your face like you just heard your Grandma fart."
The obvious answer here? De Niro's agent/publicist asked Jimmy Kimmel Live! not to go there vis-à-vis his choice of roles.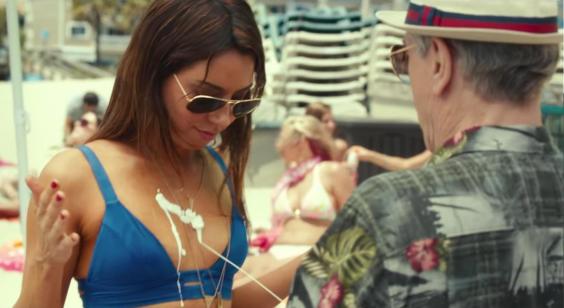 For now, you'll just have to make do with Goodfellas actor Illeana Douglas's theory as to 'what happened to De Niro'.
Reuse content