Sons of Anarchy has just dropped a trailer for season 7, with the final batch of episodes seeing Jax brooding in prison following Tara's death by carving fork.
Part of the footage was shown at Comic-Con but this is the first time the minute-long trailer has been seen outside of San Diego, with Jax declaring: "I need to know that every single one of you would die for the man next to him".
The trailer opens with Charlie Hunnam's protagonist incarcerated and beating up another prisoner, later seeing him back on the outside on his bike defending what little he has left.
"I already lost the woman I love; I'm not going to lose my club," he vows.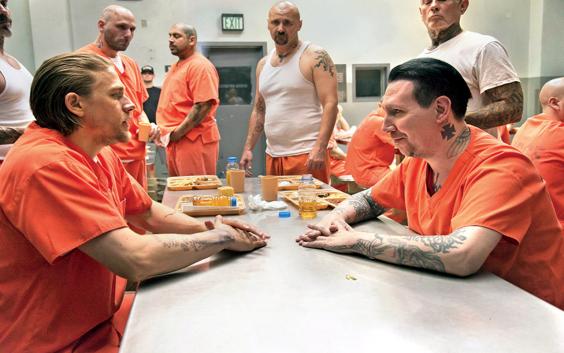 We also see Juice fear for his life after helping Gemma cover up Tara's murder at the end of last season and flashes of a couple of spolierific moments including Jax shooting someone and an unidentified person being buried.
Sons of Anarachy season 7 will feature cameos from Marilyn Manson, Lea Michele and Courtney Love (though none of them feature in the trailer) and arrives on FX on 9 September (UK air date yet to be set).