Filming on Spectre – James Bond's 24th outing – got underway this week, and it was marked with the obligatory clapper board Twitter pic.
There are two things to note from it:
- The bulldog, which belonged to Judi Dench's M and was bestowed to Daniel Craig's Bond following her death in Skyfall.
"Maybe it was her way of telling you to take a desk job?" Moneypenny mused at the film's close, with Bond smirking: "Just the opposite".
- The man behind the camera Hoyte Van Hoytema, a brilliant cinematographer landed for Spectre, who has previously shot Interstellar, Her and Tinker Tailor Soldier Spy.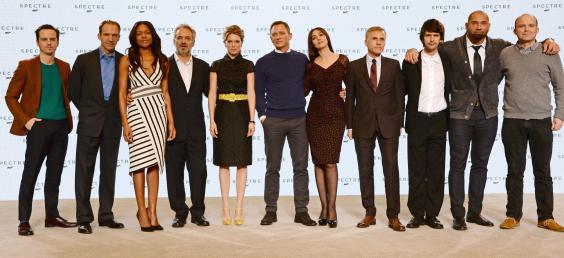 Spectre cast and their characters
The first concrete details about Spectre were announced by returning director Sam Mendes at the 007 Stage at Pinewood last week, with Christoph Waltz, Lea Seydoux, Andrew Scott, Dave Bautista and Monica Bellucci joining the cast.
It has since emerged that the Mr. White from Quantum of Solace is to return in the sequel.
The film's official synopsis is as follows:
'A cryptic message from Bond's past sends him on a trail to uncover a sinister organisation. While M battles political forces to keep the secret service alive, Bond peels back the layers of deceit to reveal the terrible truth behind SPECTRE.'
Reuse content