It's an exciting day for Spooks fans - the first look teaser trailer for the spy series' first movie has finally dropped.
Game of Thrones star Kit Harington leads the cast of thriller Spooks: The Greater Good, alongside regular Peter Firth, Jennifer Ehle, Elyes Gabel, Tim McInnery and David Harewood.
It might be just over 30 seconds long, but the new clip promises cinema-goers plenty of fast-paced action with jumping through windows, gun showdowns and explosions aplenty.
Harington plays ex-MI5 agent Will Holloway who is brought back to uncover the truth about missing Head of Counter-terrorism Harry Pearce's disappearance in the wake of an escaped terrorist scandal.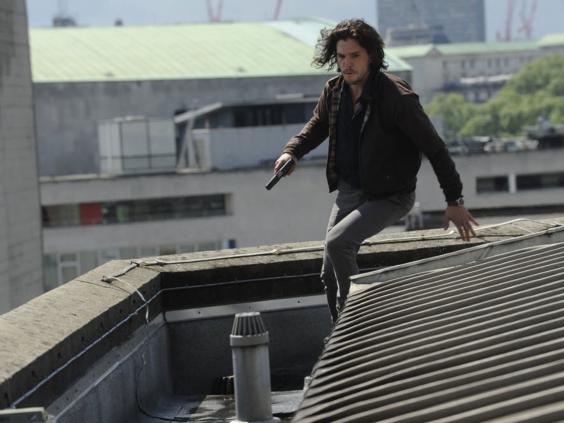 Adam Qasim is preparing for a devastating attack on London and must decide whether or not to turn the now rogue Harry in, or risk trusting the dangerous senior who has betrayed him once before.
Series director Bharat Nalluri has directed the movie,  produced through Pinewood Pictures.
Spooks ran for 10 seasons on the BBC between 2002 and 2011 and was also broadcast in the US where it was known as 'MI-5'.
It helped springboard a number of British actors including Richard Armitage, Keeley Hawes, Lara Pulver and Rupert Penry Jones.
Spooks: The Greater Good is due for UK release on 8 May 2015.
Reuse content