The film version of Spooks, entitled, The Greater Good, is to open in cinemas on 8 May, 2015.
Game of Thrones actor Kit Harington will star, along with Peter Firth who returns as much-loved MI5 boss Harry Pearce.
Spooks: The Greater Good was written by Jonathan Brackley and Sam Vincent, and sees Pearce forced to resign after high-profile terrorist Adam Qasim (Elyes Gabel) escapes from MI5 custody.
Harington will play a former agent who is recruited to help find Pearce after he disappears off a bridge over the Thames and stop a bomb threat.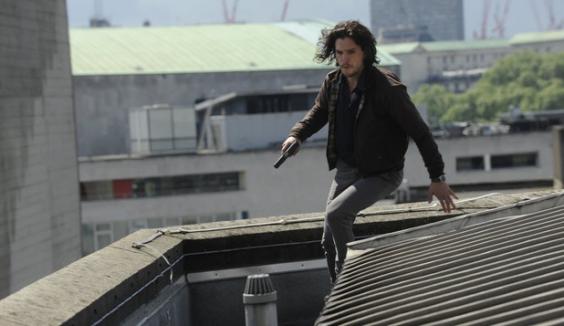 Series director Bharat Nalluri will return to direct the movie, which is being produced through Pinewood Pictures.
Spooks ran for 10 seasons on the BBC between 2002 and 2011 and was also broadcast in the US where it was known as 'MI-5'.
It helped springboard a number of British actors including Richard Armitage, Keeley Hawes, Lara Pulver and Rupert Penry Jones.