Fans are getting very, very excited for Star Wars: The Force Awakens, and we're not talking just a little excited; we're talking people camping outside a hall at the San Diego Comic Con for two days just to get a glimpse at one of the stars (actors that is).
Just look at these queues! People are waiting in line outside, just to wait even longer inside. One Twitter user writes "Only 9.5 hours to go."
The queue for #HallH already. #SDCC #StarWars pic.twitter.com/qEPb2k47KR

— Dark Bunny Tees (@DarkBunnyTees) June 10, 2015
Waiting in a very large queue to get into some more lines. #StarWars #WhatwasILookingfor ? @SW_Celebration pic.twitter.com/is0GC7Pm1T

— Don Nguyen (@nguyeningit) April 17, 2015
Views of the queue line for the opening panel. Only 9.5 more hours! @starwars #SWCA pic.twitter.com/zD70Dk0Hny

— Jason Moore (@psychosuave) April 16, 2015
But what were they waiting for? Many hoped for a new trailer to drop and many were anxious to whether the original trio – Harrison Ford, Mark Hamill and Carrie Fisher – would actually appear.
Well, fans got more than they bargained for as nearly every star of the movie was there, the panel marking Ford's first public appearance since his plane crash earlier this year.
Great to see #HarrisonFord back after his crash & that the Force is still very much with him #StarWars #ComicCon2015 pic.twitter.com/7NCq1zQ6nF

— Darren Paul Wright (@DPWright79) July 11, 2015
Not only that, but a three minute behind the scenes clip was release that gave us our first look at both Luke and Leia Skywalker in action.
In the clip you get a quick look at Hamill's Luke in hand cuffs being pulled around by a Stormtrooper, while we see Fischer's Lei looking moody. We also get a brief look at Simon Peg, now confirmed to be in the film, saying "My whole life has led to this moment." Watch the clip below.
Let's have a closer look at some of those awesome shots.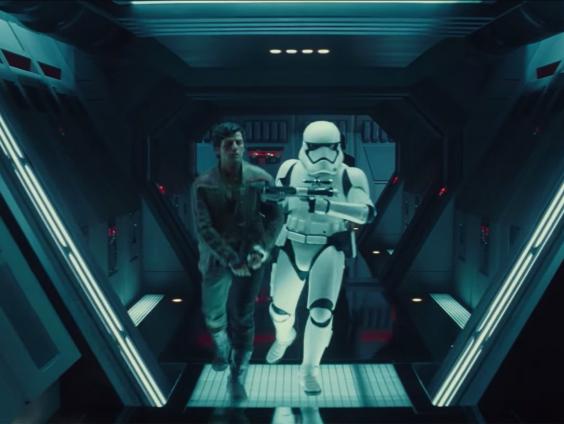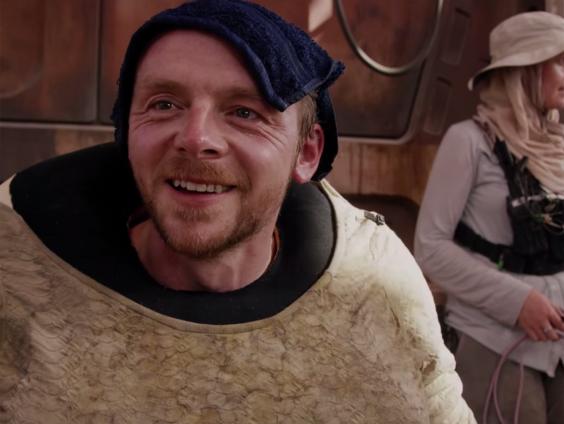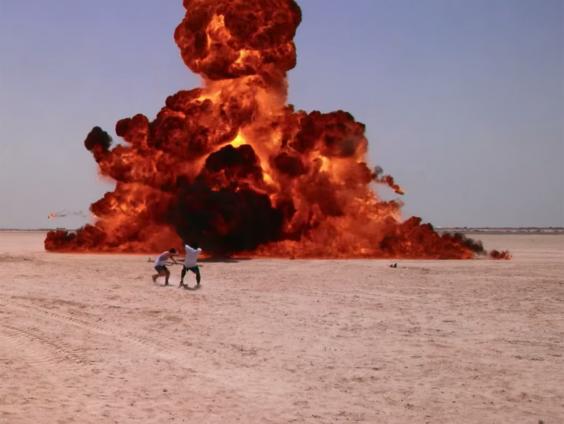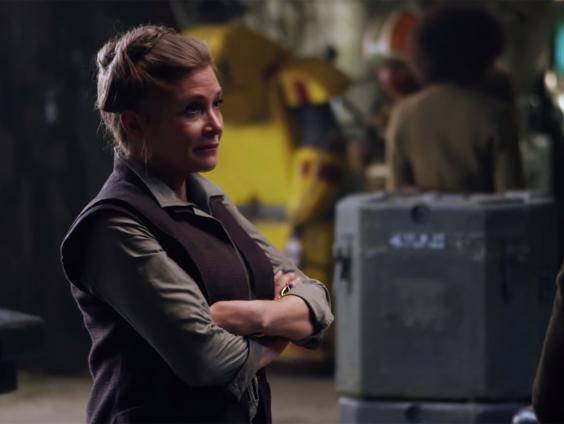 Once the reel finished there was a lot of clapping, some further revelations - such as Gwendoline Christie confirmed as Stormtrooper Captain Phasma and Domhnall Gleeson playing a character called General Hux  – and some fans in tears once Ford walked on stage, but it wasn't over.
Waiting half a mile away at the San Diego Symphony was a massive stage, and upon it were not only the stars who attended the panel but an orchestra ready to play all the classics such as 'Imperial March', the Ewoks theme and even Anakin's theme.
Star Wars 7 cast in pictures
Star Wars 7 cast in pictures
1/15 John Boyega

The 22-year-old best known for sci-fi movie Attack the Block is a new arrival for Star Wars and will be one of the sequel's 'trio of young leads'.

Getty Images

2/15 Harrison Ford

Ford will be returning as Han Solo for Star Wars 7 and is rumoured to have a 'gigantic role in the first of the next three films'.

3/15 Daisy Ridley

There's not much out there on Ridley, who is a relative unknown bar appearances in TV dramas Casualty and Mr Selfridge. But the British actress is set to become a huge star now...

Getty Images

4/15 Adam Driver

Lena Dunham tweeted confirmation that her fellow Girls star had landed the role of the villain in JJ Abrams' film. Now he has been officially confirmed and is expected to play a Darth Vader-like baddie.

Getty Images

5/15 Carrie Fisher

Carrie Fisher, who played Princess Leia in the 1977 original, has confirmed she will reprise the role in upcoming Star Wars films.

Getty Images

6/15 Kenny Baker

Baker played R2-D2 in the Star Wars franchise and will be back reprising his role for the 7th movie.

Rex

7/15 Domhnall Gleeson

Gleeson played Bill Weasley in the Harry Potter films and recently starred with Rachel McAdams in About Time. He has been confirmed for Star Wars 7.

Getty Images

8/15 Miltos Yerolemou

The Game of Thrones actor is not expected to have a 'major part' in the film

Rex Features

9/15 Oscar Isaac

Last seen in the Coen brothers' Inside Llewyn Davis, Isaac has been confirmed as a new arrival and will likely feature in a lead role.

Getty Images

10/15 Andy Serkis

Also confirmed for the 7th installment is Serkis - who has a reputation as one of the best motion capture actors out there. So expect him to portray some sort of other worldly character.

AP

11/15 Max Von Sydow

He's not a spring chicken but Von Sydow is a new arrival to Star Wars. Rumours suggest he might play a sinister old Jedi but that remains to be seen.

12/15 Mark Hamill

Mark Hamill will be back as Luke Skywalker along with his fellow original cast members Carrie Fisher and Harrison Ford.

13/15 Anthony Daniels

Anthony Daniels has starred as C-3PO in past Star Wars films and will be back for JJ Abram's seventh.

Neela Debnath/The Independent

14/15 Peter Mayhew

Peter Mayhew will reprise his role as Chewbacca with many fans excited at the theoretical prospect of a wizened old Chewie retired from space flight

Getty Images

15/15 Original Star Wars trio

Here are the original Star Wars trio of Harrison Ford, Carrie Fisher and Mark Hamill back in the day.

AP
Then, just before the end, a video was shown, celebrating Star Wars being at nearly every Comic Con, and the Star Wars main theme was played just as fireworks shot out.
The #StarWars concert ends with fireworks, of course! (Vine by @adambvary) https://t.co/agHlFfjhD5

— Star Wars (@starwars) July 11, 2015
Those fans who queued for days were, understandably, left gobsmacked.
Reuse content