Star Wars: The Force Awakens, the franchise's seventh outing, might have only just hit cinemas, but once all the fastidious analyses and rampant re-watches are out of the way, talk will inevitably turn to the eighth instalment.
Though he would ultimately do a brilliant job with The Force Awakens, there was a palpable worry about JJ Abrams helming the sequel before the undeniably gorgeous trailers hit, mostly down to his apparent obliviousness to fans' desires with regards to the Star Trek films.
There will be no such worries with Star Wars VIII director Rian Johnson though, who has a pretty good track record…
1) He's the man behind Looper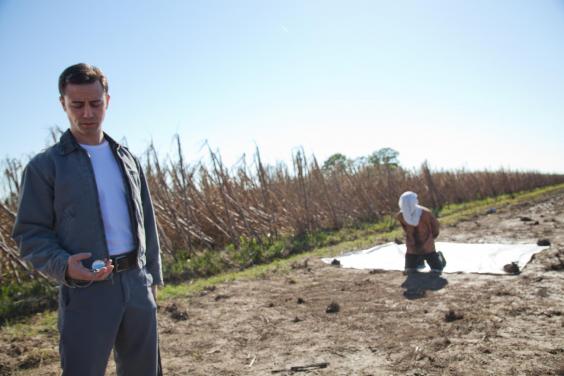 Johnson wrote and directed the sci-fi thriller, which is encouraging as it had a thought-provoking premise and visually there were some really beautiful shots.
2) He directed arguably the two best episodes of Breaking Bad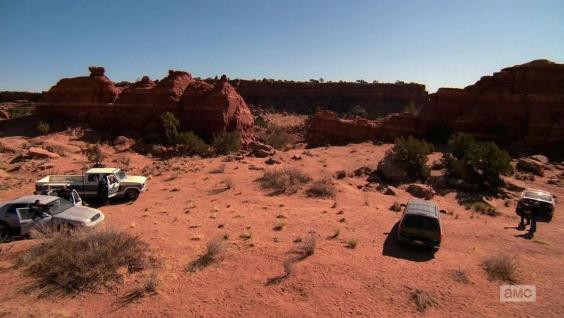 That's 'Fly', the claustrophobic, semi-standalone episode that took place entirely in the meth lab, and 'Ozymandias', the huge season 5 showdown in the desert.
3) He's not just a sci-fi guy
He wrote and directed Brick, a bit of a cult classic neo-noir thriller, so we can hopefully expect rich characters in the next movie - The Force Awakens  did suffer from the odd bit of trite dialogue.
4) Daisy Ridley digs the Episode VIII script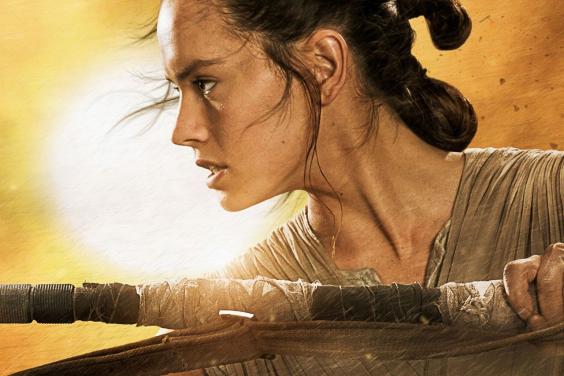 Asked if she'd read it, she told Variety:
"I have. It's very good; very good." 
5) New cast member Benicia del Toro thinks he will bring "sci-fi realism" to the table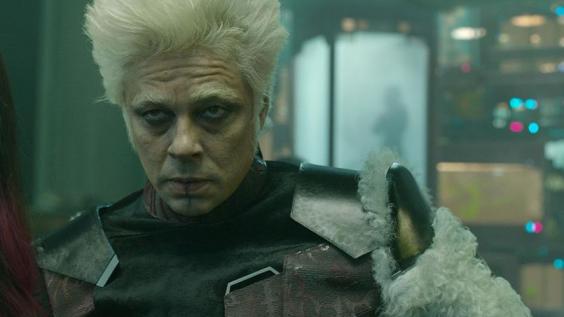 He said:
"I think [Johnson brings] like a cool sci-fi realism, if I may say that, if that makes any sense. You know, I love his film Looper, and his other work. I just like talking to him about the film. I think he's one of those new talented people that Star Wars is hiring to infuse the franchise with new steroids."
4) Rian just seems to generally be into cool shit
Judging by his Twitter feed, this seems to be a man who has both fine taste in films and engages with online film discourse, which is pretty crucial in understanding what fans' want (George Lucas has tellingly never been on the internet).
I like Kools. Minty flavor. pic.twitter.com/9CHzgZCwG1

— Rian Johnson (@rianjohnson) November 11, 2015
I loved this movie, can't get it out of my head. https://t.co/SFXumgLH43

— Rian Johnson (@rianjohnson) October 18, 2015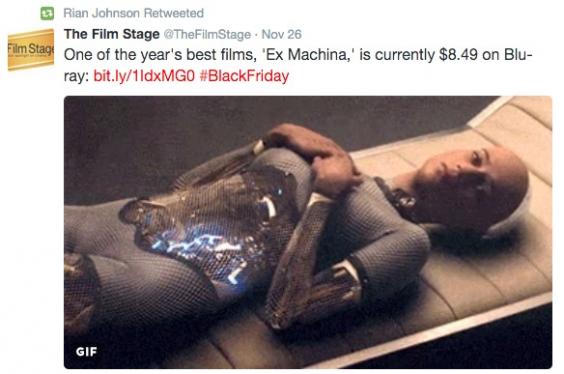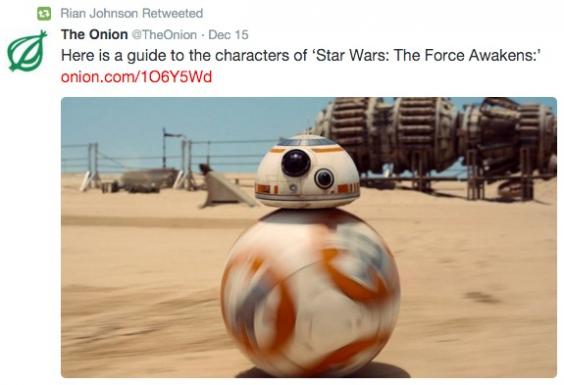 Every single frame of The Trial, I swear to god pic.twitter.com/XLapVVqNQt

— Rian Johnson (@rianjohnson) October 23, 2015
Belatedly bowing down at the altar of Crimson Peak.

— Rian Johnson (@rianjohnson) November 16, 2015
I'm going to keep trying to make good things in life but the cold truth is I'll never beat this. https://t.co/M6JJOyJVz3

— Rian Johnson (@rianjohnson) November 1, 2015
This is the one I've been waiting for. Had no idea it was out, so excited. pic.twitter.com/kBEeOB6xHw

— Rian Johnson (@rianjohnson) November 30, 2015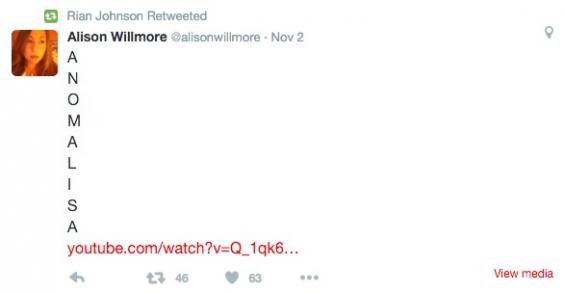 My cousin @Zucherman has been sending these to me at regular intervals since I've been in London pic.twitter.com/8lW5SFrSYi

— Rian Johnson (@rianjohnson) November 12, 2015
Of course, movies are complicated beasts that involve a huge number of people and parts and a lot of pressure from studios - even the best scripts can go awry - but I think we can be guardedly quite excited for the follow-up, which is due in 2017.