The Force that is the Star Wars film Empire is not busy fighting The Sith but is instead embroiled in an 18 hour live unveiling of merchandise streamed on YouTube.
Fans have been invited to give up the best part of a day to watch as toys from the Episode VII, Star Wars: The Force Awakens, are unboxed for their viewing pleasure.
It might be three months before the new film hits cinemas but Disney, which bought out the Lucasfilm franchise for $4bn, are apparently keen to cash in early on the new film with toys, collectables, books and other merchandise going on sale tomorrow in what has been dubbed "Force Friday".
And it's hard to blame them when consumers have spent $20bn on Star Wars merchandise since the first film came out in 1977.
"Star Wars toys have always played an important role in how our fans interact with the saga," says Lucasfilm President Kathleen Kennedy. "They've inspired multiple generations to relive the experience of the movies and to create new adventures all their own."
The event, which will take place across 15 cities and 12 countries, kicked off in Sydney today and continues through Asia, Europe, Canada and North and South America.
Personalities from Star Wars' Maker Studios programmes will introduce the new toys and Toys "R" Us, Target, Walmart, and World of Disney stores will begin selling Star Wars stuff shortly after midnight.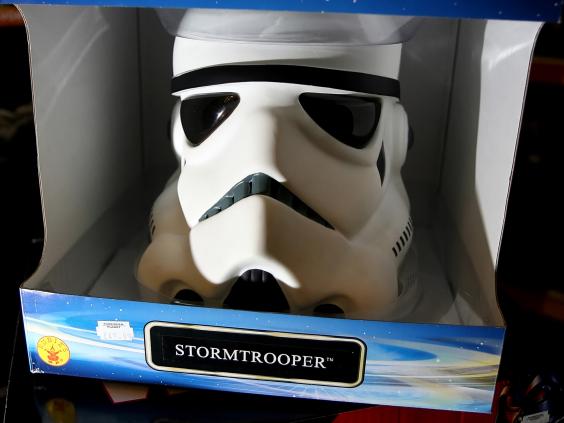 Hasbro is the leading manufacturer having agreed a $225m deal with Disney when it bought Star Wars in 2013, but other products have been made by Lego, Tobar, Rubie's Costumes and card company Topps.
Hasbro has promised consumers an initial line of "refreshed" but recognisable characters in toy form from 4 September which will be followed up with new characters from the Force Awakens around the film's release date of 18 December - and in time for Christmas of course.
Star Wars: The Force Awakens in pictures
Star Wars: The Force Awakens in pictures
1/3 Star Wars: The Force Awakens

The new light saber in Star Wars: The Force Awakens

Star Wars

2/3 Star Wars: The Force Awakens

JJ Abrams' seventh Star Wars, The Force Awakens

Star Wars

3/3 Star Wars: The Force Awakens

Storm Troopers in the Star Wars: The Force Awakens teaser trailer

Star Wars
"I've never heard of launching a toy line with all guns blazing three months before a [movie] premiere," Marty Brochstein of LIMA – the International Licensing Industry Merchandisers' Association, told Deadline. "It's like a Harry Potter book or an Apple iPhone."
Star Wars superfan Chris Pirillo will be opening the final toy at Lucasfilm headquarters in San Francisco. "My whole career has been building to this moment," said Mr Pirillo, who saw the original film with his father in 1977, and who recently named his baby daughter "Jedi".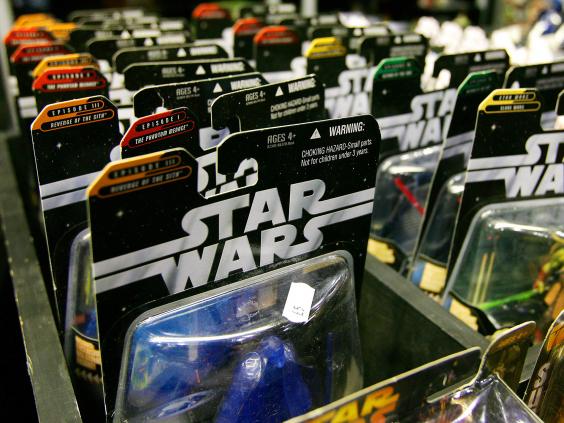 Star Wars: The Force Awakens, the first film in a new trilogy, will be released in cinemas worldwide 18 December 2015.
Reuse content