Actual concrete information about the plot of Star Wars Episode 7 has been so scant thus far that the news that the sequel is to be set 30 years after Return of the Jedi felt like the announcement of a lightsaber duel between Yoda and God Himself on the surface of the Sun.
But what can we actually glean from this little update, as confirmed on StarWars.com?
'Star Wars: Episode VII is set about 30 years after the events of Star Wars: Episode VI Return of the Jedi, and will star a trio of new young leads along with some very familiar faces. No further details on casting or plot are available at this time.'
Well, twins Princess Leia and Luke Skywalker were 23 in ROTJ, which would make them in their 50s in Episode 7 along with Han Solo who was of a similar age.
Carrie Fisher looks nigh on certain to be returning given her numerous leaks in the press, and has suggested Mark Hamill and Harrison Ford will be back too.
Star Wars 7 rumoured cast
Star Wars 7 rumoured cast
1/7 Adam Driver

Lena Dunham tweeted confirmation that her fellow Girls star had landed the role of the villain in JJ Abrams' film. Now he has been officially confirmed and is expected to play a Darth Vader-like baddie.

Getty Images

2/7 John Boyega

The 22-year-old best known for sci-fi movie Attack the Block is a new arrival for Star Wars and will be one of the sequel's 'trio of young leads'.

Getty Images

3/7 Ed Speelers

The Downton Abbey actor is reported to be up against Boyega and Plemons for the coveted lead role

ITV

4/7 Matthew James Thomas

The theatre actor is another young, hot thing mooted for the lead role in Star Wars 7

Getty

5/7 Harrison Ford, Carrie Fisher and Mark Hamill

The original Star Wars trio are rumoured to be making a return

AP

6/7 Michael Fassbender

The 12 Years A Slave actor, seen here alongside Chiwetel Ejiofor in a scene from the film, was reportedly involved in talks (Fox Searchlight)

Fox Searchlight

7/7 Zac Efron

The former Disney star has said he is eager to talk to producers about a role in Star Wars 7, but it has not been confirmed if he auditioned (Getty)

Getty Images
If Luke follows in the tradition of elder Jedi before him we could see him as a sage middle-aged man advising a padawan and getting involved in the odd lightsaber battle when CGI allows it, joined by his long-serving returning droid R2-D2.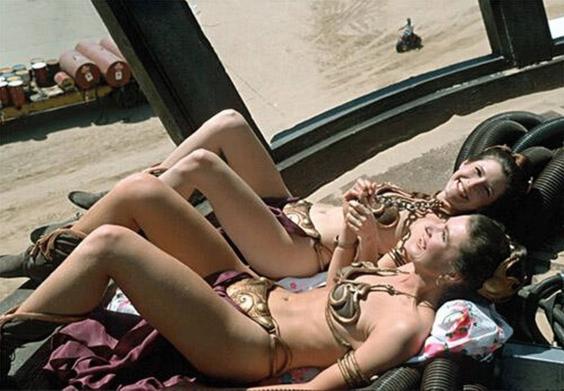 Han and Leia presumably remained together following the events of ROTJ meanwhile, and therefore would be the right age to have a 'trio' of good-looking children now in their 20s (and enough young Hollywood stars matching this description have been auditioning).
Some kind of extension of the Skywalker bloodline seems probable given the series' history, but with the franchise now in new (Disney) hands it's possible an entirely new story will begin, with the 'very familiar faces' only making brief cameos however.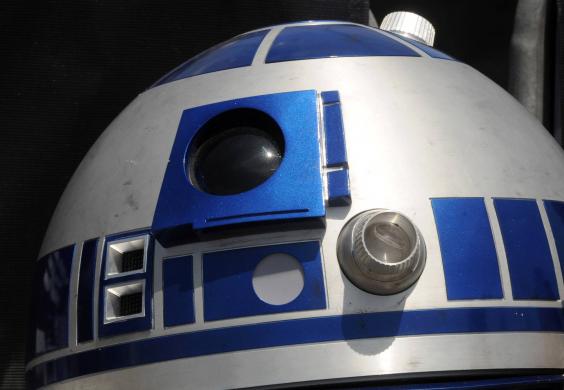 Adam Driver is strongly-tipped to play the film's antagonist, but right now R2-D2 is the only character we know for certain. Here's hoping in the 30 years since ROTJ they've managed to install Whatsapp on the droid so he won't have to journey to perilous environments to deliver messages in person.