The 40-Year-Old Virgin nearly didn't happen. And it's for the most bizarre reason. 

Appearing on Conan, Steve Carell revealed production was briefly shut down by Universal after only a week's filming. Perplexed, Carell and director Judd Apatow were brought into a meeting, only to be told; "'We've been watching footage' - we'd only been shooting for five days - 'We've been watching footage and you look like a serial killer. You, Steve Carell, look like a serial killer.'"

The studio seemed convinced the film was, "not a comedy". Though, at that point, "we hadn't shot any dialogue. It was me, riding my bike with my weird helmet. And it was me, walking down the street and seeing suggestive posters and going 'eurgh'." That said, considering this is the face he describes himself making during said scenes, you can sort of see where Universal were coming from.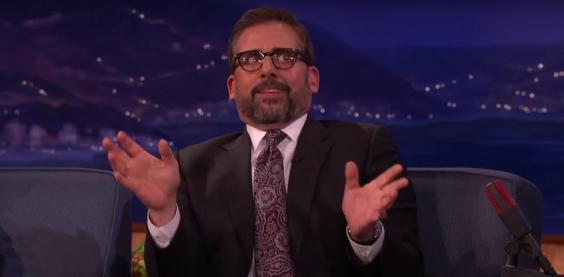 On the other hand, it is incredible to think Universal had nearly shuttered what turned out to be such a huge boost to Carell's profile; going from Brick Tamland to leading man. "I was so bummed out," he reflected. "That's it. That was the big shot, and it wasn't going to work out." Thankfully, we all know the story ends happily; production recommenced only a few days later.

Carell was in attendance to promote The Big Short, a film in which he reteams with Anchorman-director Adam McKay to convincingly play a non-serial killer, hedge fund manager intertwined in the build-up to the housing crisis. 



The Big Short is released in UK theatres 22 January. 
Reuse content