Cinemas hiring more security for showings of Straight Outta Compton this weekend will reportedly be reimbursed by Universal Pictures.
The studio has joined forces with venues concerned about potential unrest ahead of the film's release, with heavier security also present at the LA premiere on Monday night.
The movie follows the journey of seminal rappers N.W.A and concerns focus around its theme of gangs. Recent protests against police following the anniversary of Michael Brown's death in Ferguson, Missouri have led to greater viligence, particularly as Dr Dre and Ice Cube's group released the song "F**k the Police" on their Straight Outta Compton album in 1988.
Rodney King's beating by four LA policemen in 1991 features in the music biopic, as does footage of brutal police behaviour and strong gang violence.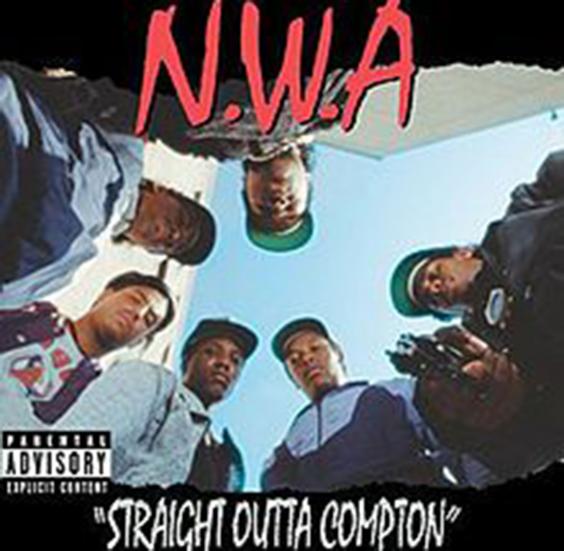 Universal has not comment explicitly on the matter of security reimbursement but a spokesperson made the following statement to Variety, suggesting it would contribute to extra costs:
"Universal is proud of our association with Straight Outta Compton, which portrays the rise of five talented young men from underprivileged and oppressed backgrounds into one of the most influential music groups in modern history.
"The film has been seen by thousands of people at hundreds of screenings, all of which have happened without incident. The studio has not solicited enhanced security for theaters who will begin showing it this weekend, but has partnered with those exhibitors who have requested support for their locations."
Highest earning hip-hop artists
Highest earning hip-hop artists
1/9 2. P Diddy - $60m

P Diddy's earnings came from a number of commercial deals including agreements with Diageo's Ciroc vodka, De Leon tequila and Sean Jean clothing

2/9 3. Jay Z - $60m

Unlike Dr Dre and P Diddy, Jay Z's earnings did come from musical projects thanks to his 'On The Run' tour and his growing Roc Nation empire

Getty Images

3/9 4. Drake - $33m

Drake made his money through sales of his latest album, a concert arena tour and endorsement deals with Nike

Stephen Lovekin/Getty Images

4/9 5. Macklemore & Ryan Lewis - $32m

The hip-hop duo were rewarded for their Grammy wins with good concert and album sales that helped them earn the number five slot on Forbes' list

Getty Images

5/9 6. Kanye West - $30m

Kaney's tour coupled with his marriage to Kim Kardashian translated into good figures for the self-confessed 'Yeezus'

Getty Images

6/9 7. Birdman - $24 million

The Cash Money co-chief continued to earn good money through his record label

7/9 8. Lil Wayne - $23 million

The rapper saw his earnings increase by 50 per cent from 2012/2013 thanks to playing 56 shows

8/9 9. Pharrell Williams - $22m

Williams has seen a huge boost to his career thanks to summer hits 'Get Lucky', 'Blurred Lines' and 'Happy'. His fashion venture also helped him enter Forbes' top 10

Kevin Winter/Getty

9/9 10. Eminem - $18m

Emimen claims a spot in the top 10 thanks to a handful of lucrative tour dates and sales from his latest album. He is also said to claim good sales from his back catalogue

PA
Wider questions have been raised surrounding multiplex security after recent tragic events. Two women were killed and nine others injured by a shooting at a Louisiana screening of Trainwreck just three weeks ago and James Holmes was sentenced for the 2012 murders of 12 cinema-goers in Aurora, Colorado earlier this month.