Few would disagree that architecture has gotten pretty depressing recently, with practicality usually trumping aesthetics, but James Goldstein is doing his bit to change that.
The millionaire is donating his luxury house - which was famously used in the Coen brothers' The Big Lebowski film - to the Los Angeles County Museum of Art (LACMA), which will ensure the property maintains its distinctive look.
"Los Angeles should represent a city that's contemporary and moving into the future," Goldstein said.
"I want people to build houses in a way that hasn't been done before that are moving into the future instead of the past, so I hope my house is an inspiration for that kind."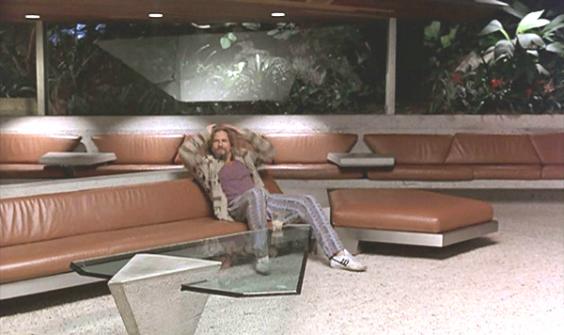 The house has a seedy 70s vibe - all angular pools, floor to ceiling windows and low-slung couches - being used in the film as the home of a sleazy pornographer which The Dude visits.
"My favourite thing about this house really is the whole house and I mean it in a very specific sense that you walk through that little front door, you take a turn around in a narrow space with a low ceiling and you come through here and all of the sudden the house opens to the view of Los Angeles and you can feel like the house was designed in relation to that land, sea and sky of the Pacific Ocean and the coast of LA," said Michael Govan, the director of LACMA.
Goldstein, known for his flamboyant dress sense, has spent decades enhancing the house, which was also used in Charlie's Angels: Full Throttle and for Vanity Fair's Jennifer Lawrence shoot.