Following the death of the last surviving Dam Busters pilot Les Munro questions are being asked yet again whether Peter Jackson's proposed remake of the iconic 1955 film will ever get off the ground.
The Lord of the Rings director has already had 10 replica RAF Squadron 617 Lancaster bombers made in his native New Zealand and has held the movie rights for almost six years – but production has yet to begin.
He said last year that persistent questions about the project "drives me nuts" but experts hope he will finally focus his attention now that only two surviving members of the heroic mission - Canadian former front gunner Fred Sutherland and Briton bomb aimer George "Johnny" Johnson – remain alive.
Phil Bonner, of Aviation Heritage Lincolnshire, is confident the remake will be made – citing Mr Jackson's passion for aviation.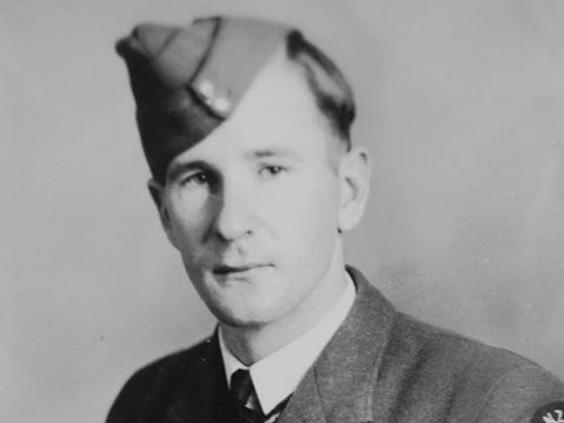 He said: "With Peter Jackson behind it and the amount of investment he has put in I think it will come about. His big passion is aviation. Apparently he has a poster of the 1955 film in his office.
"It was such a classic film and laid down the mark – the remake does have to match up to that. It's a bit like The 39 Steps: which version [of the four films] do you prefer? For me the Alfred Hitchcock one was the best and everything else has been measured against that."
Mr Bonner said another important reason to remake the iconic movie was to tell the story of the heroic mission to a younger generation.
Britain during WWII - in pictures
Britain during WWII - in pictures
1/30 WWII

1939: A squadron of Spitfires took part in mimic 'air alarms', during a speed demonstration at Duxford Aerodrome

2/30 WWII

1939: British railway workers fit floodgates below river level at Underground Stations

3/30 WWII

1939: A patient on a stretcher is loaded into a Green-Line coach ambulance when being evacuated from Guy's Hospital in London

4/30 WWII

1939: Metropolitan Police Constables wearing gas masks line up to enter a mobile gas chamber at East Ham Police Station, London

5/30 WWII

1939: A young female British Navy officer sitting astride a minesweeper's cannon and lighting a cigarette whilst two officers look on

6/30 WWII

1939: Schoolchildren crowd Ealing Broadway Station in London, some of the first youngsters to be evacuated to the country during World War II

7/30 WWII

1940: Bells rescued from the belfry of St Giles in Cripplegate, London, which was bombed during a night raid

8/30 WWII

1940: A projector, operating from its sunken sandbagged emplacement, at a searchlight station in the London area

9/30 WWII

1940: Auxiliary Territorial Services personnel sealing and preparing a Churchill tank for export to the Soviet Union

10/30 WWII

1940: An Australian soldier leaps from a tank during training exercises in Britain

11/30 WWII

1940: A man flies a Union Jack on a bomb site. The area was bombed twice, and the second time it tore the flag in two

12/30 WWII

1941: A policeman coaxing his pony to leave an area which is being evacuated due to the discovery of an unexploded bomb

13/30 WWII

1941: Charles de Gaulle (C), Chief of the French Free Forces, inspects the French colonial troops during during his visit of a military base in Great Britain

14/30 WWII

1941: US politician Wendell Willkie viewing the bomb damage to the Guildhall during the Blitz, London

15/30 WWII

1941: Men, women and children stand with their belongings on a pavement in Clydeside, in the aftermath of a severe bombing raid

16/30 WWII

1941: The famous American 'Eagle' Volunteer Air Squadron, formed during WWI, takes its place in the ranks of the RAF

17/30 WWII

1942: Work in progress of the decks of almost completed ships, being built for the merchant navy

18/30 WWII

1942: Two London buses passing through thick smoke screens during Civil Defence Service training operations

19/30 WWII

1942: A British ship (either the Cathay or the Karanja) on fire in Bougie Harbour (Bejaia), during the North African 'torch' landings. The Luftwaffe bombed three of the Allied ships as they attempted to reach shore

20/30 WWII

1943: American soldiers viewing some of London's raid damage during a tour

21/30 WWII

1943: A crashed German Messerschmitt is towed past the Houses of Parliament in London

22/30 WWII

1943: The wreckage of Sandhurst Road School in Catford, south London, the day after it was partially destroyed in a German bombing raid

23/30 WWII

1944: Extensive manoeuvres for invasion being carried out by American Sherman tank units in Britain

24/30 WWII

1944: Rescue workers searching through the rubble of a block of flats destroyed by German raids in London

25/30 WWII

1944: Bomb damaged buildings in London's Pall Mall after an air raid

26/30 WWII

1945: British officers liberated by the 9th Army from Brunswick Oflag 79, the largest British officers' camp in Germany

27/30 WWII

1945: Essex-class fleet carrier USS Franklin after suffering a hit by a Japanese dive-bomber off Japan, during war in the Pacific

28/30 WWII

1945: The scene in Farringdon Road, London, after a V-2 rocket had fallen in daylight on the Central Markets

29/30 WWII

1945: VE day, held to commemorate the official end of Britain's involvement in World War II, is celebrated by crowds at Trafalgar Square in London

30/30 WWII

1945: Soldiers from the Women's Royal Army Corps in their service vehicle, driving through Trafalgar Square during the VE Day celebrations in London
Tom Hollander and Colin Firth have been named as candidates for the lead roles of 24-year-old Wing Commander Guy Gibson and Barnes Wallis, inventor of 617 Squadron's "bouncing bombs", played by Richard Todd and Michael Redgrave respectively in the original film.
Historian Andrew Roberts said that a remake "simply cannot be done successfully".
He argued: "Not just because the original was one of the finest war films ever made, but because the Britain that created it has been replaced by an entirely different kind of country, one that no longer understands or appreciates the messages of this masterpiece."
Mr Bonner disagreed saying that despite the original film coming out 12 years after the event much of the mission, to destroy three dams in the Ruhr valley which were a vital source of industrial power for Nazi Germany, was still classified in 1955 which is not the case today.
He said: "There were some inaccuracies in the film: Guy Gibson didn't pick his own crews, he didn't come up with the idea of converging spotlights to determine height [above the water] things like that. [The filmmakers] just didn't have access to the full facts at the time."

Mr Munro had signed on as a technical adviser to a project that was first reported in 2006. David Frost, who had bought the rights to Paul Brickhill's book on which the film is based along with Mr Gibson's 1946 memoirs, could not find anyone for the remake. After hearing Mr Jackson had the 1955 Michael Anderson film poser hanging in his office, he rang him immediately and did the deal there and then.
However the project has been beset by delays ever since. Stephen Fry confirmed he was due to write the screenplay but then Mr Jackson was sidetracked with The Hobbit films.  He is now due to direct the second Tintin movie, set for release next year, so the 75th anniversary of the Dambusters raid may come and go before work even begins on a remake.
The director did offer some hope in a recent interview when he said: "There is only a limited span I can abide, of people driving me nuts asking me when I'm going to do that project. So I'll have to do it. I want to, actually, it's one of the truly great true stories of the Second World War, a wonderful, wonderful story."
Reuse content