The actress who plays a character based on Amanda Knox in Michael Winterbottom's new film The Face of an Angel said she feels "great empathy" for the family of murdered British student Meredith Kercher.
Genevieve Gaunt, who plays an American expat put on trial for the murder of a British student in their shared Sienna flat, said she hoped the film would remind viewers of Kercher's tragic death despite the media's obsession with Knox. 
Winterbottom has insisted the film does not exploit Kercher's death, adding that the aim of the movie is to "get back to the important point that a family has lost their daughter".
Gaunt said: "The film is in memory of Meredith Kercher. I think people should remember the innocence and the hope of her life – and that we shouldn't be drawn to gratuitous violence. I think people can be drawn to murder trials for the wrong reasons."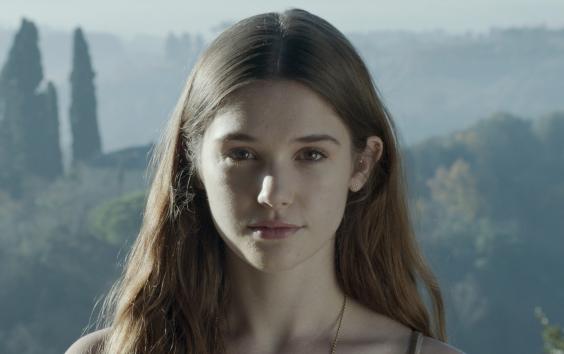 While the film's title draws on comments made by an Italian commentator at the time of the Knox trial in 2007 that she had "the face of angel but the eyes of a killer", Gaunt said she purposefully made her character Jessica Fuller enigmatic.
"I'm an actor and I'm not a judge," she said, adding that she did not want to project any culpability onto her character.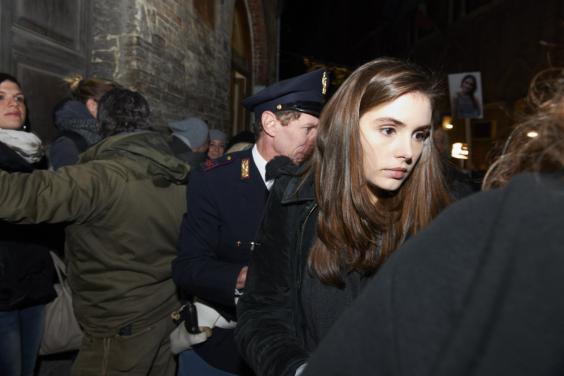 She said that the Knox trial was "far too complex and far too sensitive a matter for me as an actor to begin to understand".
Despite the media seizing on Knox's good looks, Gaunt says the title of the film does not assume her character is the "face of the angel" and asks the audience to consider that murdered student Elizabeth Pryce might be the angel face instead.
"You can ask me who I think the face of an angel is, but I think it's more important that the individual watching the film can make that decision for themselves," she said.
The Face of An Angel is based loosely on the Knox trial, but focuses more on the relationship between a journalist and filmmaker as they report on the case rather than the ins and outs of the trial.
The film's final scene of Elizabeth Pryce's funeral serves to remind the audience of the tragic loss a family has suffered.
But The Face of An Angel's release date, which coincides with the third re-trial of Knox and Sollecito in Italy this week, is likely to raise further questions about the film's intentions.
The Face of An Angel is released in UK cinemas on Friday 27 March.
Reuse content