Everyone might have wanted to join Zach Galifianakis' crazy wolfpack in The Hangover but the actor has revealed that he does have one big regret about the Golden Globe-winning comedy.
The 46-year-old comedian was recently asked by Marc Maron for his WTF podcast whether more Hangovers were in the pipeline.
"We're contracted up to 12. I feel a real appetite out there for more," he joked, before adding that he wished the gang had stopped after the huge success of the first one and not made two more films.
"Look, that was a good chunk of my life that I do not regret at all but I wished we had just done one," Galifianakis, who memorably played Alan, said. "I think leave well enough alone sometimes."
The Hangover came out in 2009, followed by The Hangover Part II in 2011 and The Hangover Part III in 2013. 
The first movie saw a group of pals enjoy a wild stag do in Las Vegas, only to wake up with no memory of the previous night and realise they have lost the groom. It grossed over $467 million worldwide. The follow-up films were also box office hits but were more negatively received by critics.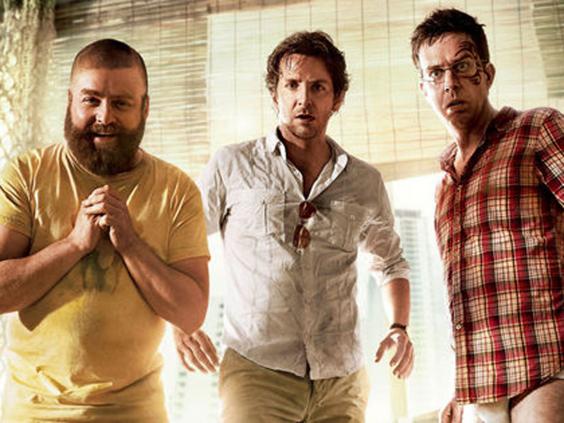 Galifianakis did joke that he might scrape the barrel and reprise the role of Alan if his career takes a nosedive. "I mean, in ten years when all this dries up I'm sure I'll be knocking on people's doors, 'Hey, I got this idea…look, I'm still weird!'"