Channing Tatum and Samuel L Jackson will star in Quentin Tarantino's upcoming film The Hateful Eight, after the entire main cast was officially confirmed.
Tatum's role is being kept secret but Oscar nominee Jackson will play Major Marquis Warren, alongside Jennifer Jason Leigh as fugitive Daisy Domergue, Michael Madsen as cowboy Joe Gage, Tim Roth as hangman Oswaldo Mobray and Bruce Dern as General Sanford Smithers.
Walton Goggins is on board as Chris Mannix, a "southern renegade" claiming to be a sherriff,, while Demian Bichir and Kurt Russell have taken on the roles of men's clothing store operator Bob and bounty hunter John 'The Hangman' Ruth respectively, The Weinstein Company confirmed in an announcement.
The film follows a bounty hunter who is caught in a Wyoming blizzard with his female prisoner in the aftermath of the Civil War. Holed up in a stagecoach stopover with a group of other passengers until the storm passes,"coincidences stop looking like coincidences, enemies become allies, secrets escape and lots of living things get dead."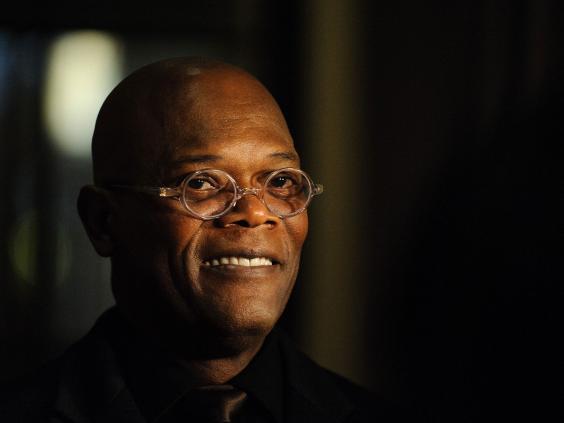 Many of the cast assumed their roles for a live reading of Tarantino's script in April, although there are some changes (Jason Leigh and Bichir replace Amber Tamblyn and Bichir and Denis Menochet). Recent rumours that Jennifer Lawrence was taking part appear to have been speculation.
Tarantino direct The Hateful Eight, with Richard N Gladstein, Stacey Sher, Shannon McIntosh and Harvey Weinstein producing. 
Shooting is scheduled to begin in Telluride, Colorado in January before a probable December 2015 release.
"This picture will be as innovative, brush and of course fun as all Quentin projects prior," the Weinsteins said in a statement. "There is, quite simply, no other filmmaker like him, and we are as proud as ever to continue the partnership that started over twenty years ago."
Top 10 greatest movies of all time
Top 10 greatest movies of all time
1/9 The Shawshank Redemption, 1994

Tim Robbins and Morgan Freeman play two imprisoned men who form a deep bond

PA

2/9 Pulp Fiction, 1994

John Travolta as Vincent Vega and Samuel L Jackson as Jules Winnfield in Quentin Tarantino's 1994 Palme d'Or winner

3/9 The Godfather, 1972

Marlon Brando as Don Vito Corleone in the triple Oscar-winning film

EPA

4/9 The Dark Knight, 2008

Heath Ledger as the Joker, in what would be one of his last ever roles

5/9 Star Wars Episode IV: A New Hope, 1977

The original Star Wars trio of Harrison Ford, Carrie Fisher and Mark Hamill

AP

6/9 The Lord of the Rings: The Fellowship of the Ring, 2001

The first installment in Peter Jackson's trilogy, based on the novels by JRR Tolkein

AP

7/9 Jaws, 1975

Steven Spielberg's quintessential monster movie

Rex Features

8/9 Raiders of the Lost Ark, 1981

Harrison Ford stars as the world's best known archaeologist, taking on Nazis, booby traps and ancient demons - and rescuing some distressed damsels along the way

AP

9/9 Inception, 2010

The sci-fi thriller, starring Leonardo DiCaprio, sees thieves invading people's dreams
The film will be Tarantino's eighth movie and follows 2012's Django Unchained, which won him an Oscar for Best Original Screenplay and took more than $450 million at the global box office.
Earlier this year, a script leak almost saw The Hateful Eight scrapped after Tarantino was left "depressed" by the betrayal. One of six people he trusted allegedly let their agent read it before "passing it to everyone in Hollywood".
"I finished a script, a first draft, and I didn't mean to shoot it until next winter," the 50-year-old told Deadline.
"I don't know how these f***ing agents work, but I'm not making this next. I'm done. I'll move on to the next thing. I've got ten more where that came from."
Confirmed as back in business at Comic Con this summer, The Hateful Eight will be presented in 70mm, much to movie fans' delight.
Reuse content