Today we bring you a new trailer for The Hippopotamus, a film from director John Jencks based on the part-epistolary novel of the same name by Stephen Fry.
Roger Allam (The Thick Of It) stars as the titular hippo, a lecherous, alcoholic poet prone to wallowing in long baths.
Unable to write neither prose nor poetry, Ted scratches out a living doing broadsheet theatre reviews half-pissed, only to end up getting fired.
The official synopsis continues:
"Disgraced poet Ted Wallace (Roger Allam) is summoned to his friends Lord and Lady Logan's (Matthew Modine & Fiona Shaw) country manor, Swafford Hall, to investigate a series of unexplained miracle healings.
"Ted tracks down the perpetrator of the phenomena, fifteen-year-old David Logan (Tommy Knight), whose parents believe he has healing hands. 
"Unaware that David is using some unorthodox methods, the Logans are set on sharing their son's gift with the world. With a poet's passion for the truth, Ted hurries to debunk the miracles and save a young man from a lifetime of embarrassment."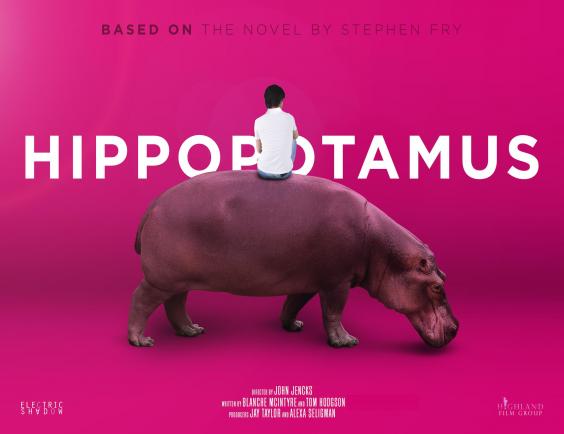 Matthew Modine (Stranger Things, Full Metal Jacket), Russell Tovey, Fiona Shaw and Emily Berrington co-star in the tragicomedy, which has a nice tidy runtime of 86 minutes.
The Hippopotamus launches on 28 May with a satellite Q&A with Stephen Fry (tickets here) and is in cinemas everywhere 2 June.
Reuse content