There may be growing hype around Jared Leto playing the Joker, but another version of the iconic psychopathic supervillain has comic book fans excited too.
Zach Galifianakis (The Hangover, Birdman) has been announced as the voice of The Joker in the amazing-sounding The Lego Batman Movie, joining Will Arnett who reprises his role as Lego Batman from the The Lego Movie.
Chris McKay is directing the film after overseeing animation on the original and Michael Cera is voicing Batman's sidekick Robin, according to The Hollywood Reporter. Seth Grahame-Smith is writing the script.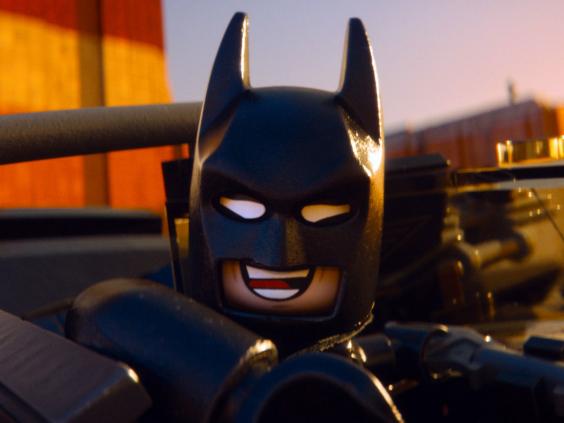 Phil Lord and Chris Miller, directors of the first movie and producers of this spin-off, have explained why Lego Batman is so damn cool.
Basically, he has an acute awareness of other Batmen out there and is able to incorporate different versions of his character. Whether or not we'll be hearing from other famous Batman actors remains to be seen, but that would take things to another level of awesome.
Galifianakis' Joker is likely to be funnier than Heath Ledger and Jack Nicholson's terrifying big screen portrayals, him being a stand-up comedian and all, so expect some belly laughs in this one.
Top 10 greatest movie characters of all time
Top 10 greatest movie characters of all time
1/10 10) The Big Lebowski's The Dude

Played by actor Jeff Bridges (right) in 1998

2/10 9) Star Wars' Darth Vader

Introduced in Star Wars Episode IV: A New Hope

3/10 8) Fight Club's Tyler Durden

Played by Brad Pitt (right)

20th Century Fox

4/10 7) Die Hard's John McClane

Bruce Willis as John McClane in the five-film Die Hard series

5/10 6) The Joker

Jack Nicholson as the Joker in Tim Burton's Batman film from 1989

6/10 5) Alien's Ellen Ripley

Getty Images

7/10 4) Batman

George Clooney was cast in 1997's Batman

Warner Bros

8/10 3) Star Wars' Han Solo

Peter Mayhew as Chewbacca alongside Harrison Ford's Han Solo in 'Star Wars' (right)

9/10 2) James Bond

Sean Connery as James Bond in 'Never Say Never Again' (1983)

AP

10/10 1) Indiana Jones

Harrison Ford plays Indiana Jones in The Last Crusade (1989)

Rex
The one downside is that you'll have to wait until 10 February 2017 to see it.
Reuse content