Tom Cruise is on the hunt for a legendary monster. 
The A-list star is fronting The Mummy, the first of a slated series of rebooted monster flicks, alongside Dracula, The Wolfman, Frankenstein, The Invisible Man, The Bride of Frankenstein, and Van Helsing, with an Avengers-style team-up movie also planned. Basically, it's time to buckle in. 
A first teaser has dropped for the film, seeing Cruise in his usual heroic form; chasing after a new gender-bent spin on Universal's classic Mummy character in the form of Star Trek Beyond's Sofia Boutella. 
Her incarnation is an ancient queen robbed of her rightful destiny, awakened in the current day and harbouring several millennia worth of rage and malevolence. 
Alex Kurtzman, who penned Mission Impossible III, directs, with a screenplay by Prometheus-scribe Jon Spaihts, who also worked on Marvel's Doctor Strange. Cruise and Boutella are joined by Russell Crowe, Peaky Blinders' Annabelle Wallis, New Girl's Jake Johnson, and American Crime Story's Courtney B. Vance. 
You can check out the new poster for the film below.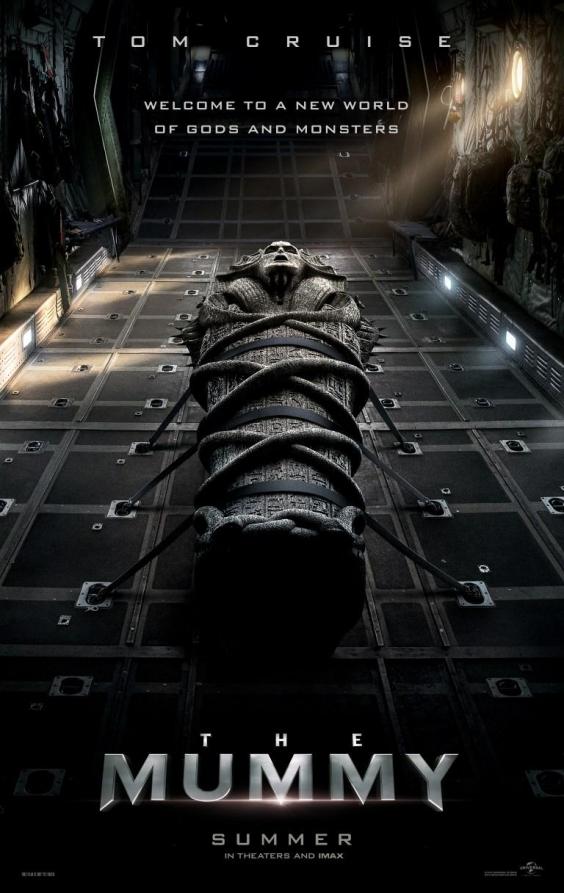 The Mummy hits UK cinemas 9 June 2017.
Reuse content