Hugh Jackman is reportedly in talks to play the lead in a movie adaptation of ancient Greek epic The Odyssey.
The Wolverine actor could be taking the lead in a big-budget retelling of Homer's poem, thought to have been written in the 8th century BC, with The Hunger Games director Francis Lawrence already on board at the helm.
Peter Craig, co-writer of the two Mockingjay films, is penning the script, reports. Nina Jacobson is producing and production is scheduled to begin sometime in early 2016.
The story follows Odysseus on his 10-year journey home to Ithaca after the Trojan War, while his wife Penelope fights off competing suitors trying to convince her he is dead.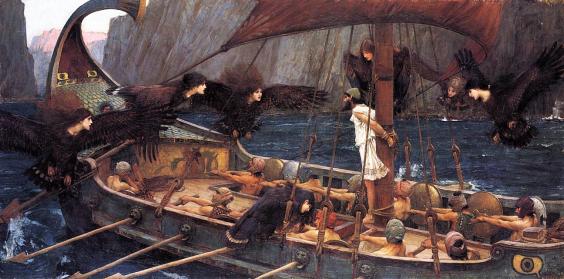 Jackman's representative told The Wrap that negotiations are in "very early stages and nothing is confirmed".
A release date for The Odyssey is yet to be set but Jackman will next be seen playing pirate Blackbeard in Peter Pan live action remake Pan.
There seems to be an emerging trend for classics on the big screen, with Warner Bros recently revealing plans for a Dante's Inferno film in which the poet travels "through the nine circles of hell to save the woman he loves".
Reuse content