Film fans have been shown a second trailer and a poster for forthcoming Stephen Hawking biopic The Theory of Everything, starring Eddie Redmayne as the scientific genius.
James Marsh's film, already tipped for Oscars success, explores the moving relationship between the legendary physicist and his first wife Jane, played by Felicity Jones.
Diagnosed with motor neurone disease aged just 21 and given two years to live, it was the love of fellow Cambridge University student Jane who spurred Hawking on to be widely considered as Albert Einstein's successor.
"I know what you all think, that I don't look like a terribly strong person," Jane says defiantly. "But I love him, and he loves me. We're going to fight this illness together."
The trailer sees Hawking angry and struggling to come to terms with his disease before finding new motivation through a speech-generating machine that enables him to speak again and share his exciting discoveries.
"There should be no boundary to human endeavour," Hawking's computerised voice says. "However bad life may seem, where there is life, there is hope."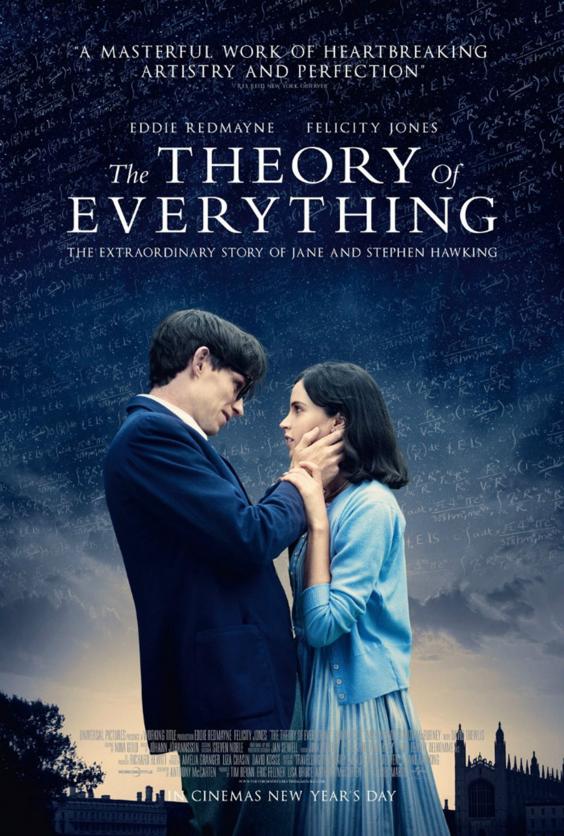 Hope and love appear to be the driving forces of this movie but, despite the largely positive and inspirational tone to the latest teaser, the official synopsis hints at something darker too.
"Over the course of their marriage, as Stephen's body collapsed and his academic renown soared, fault lines were exposed that tested the lineaments of their relationship and dramatically altered the course of both of their lives," it reads.
Cinemagoers can catch The Theory of Everything on New Year's Day 2015.
Reuse content