Animated film Bee Movie didn't really create much of a hum upon its release in 2007 despite being a project steered by much of the cast and crew of beloved sitcom Seinfeld. 
That the film's centred on a platonic romantic relationship between a girl voiced by  Renée Zellweger and a bee hasn't really made it endure as a must-see either.
However, if you're yet to see Bee Movie and were hoping to tick it off the list at some stage, a YouTube user has dealt you a solid: A.V. Club has pointed out that for no particular reason, a sped-up version of the full film has been uploaded and it lasts for a mere three minutes meaning you can watch it in its entirety without the experience really denting your day.
The clip has bizarrely racked up well over 780,000 views (and counting) which is probably 779,992 more times the film's been viewed in the past nine years. Alternatively,y ou can watch the film in under one-minute thanks to Twitter account @Seinfeld2000.

This isn't the only Bee Movie-related YouTube video doing the rounds, either; in fact, our favourite one is the film's trailer which is sped up every time the word 'bee' is spoken.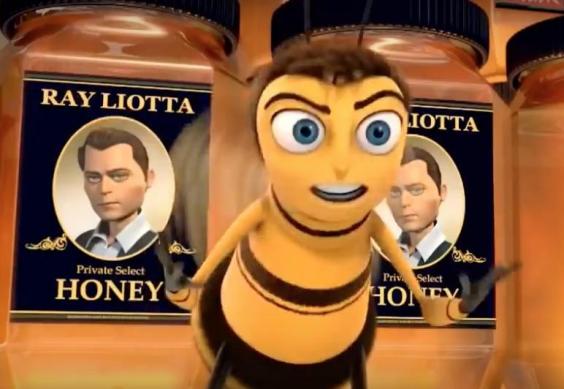 In case you were wondering, yes, the film does feature jars of honey emblazoned with the face of Ray Liotta's.
Reuse content