Tom Hardy has sworn off romcoms after This Means War, noting how strange it is that a comedic work can be so "miserable" to make.
"I love to do things I hadn't done before," Hardy told USA Today in reference to the Chris Pine-co starring film.
"I didn't understand how you could do something which is so much fun and be so miserable doing it. I probably won't do a romantic comedy again, do you know what I mean?"
You can't really blame the guy for feeling, as he put it, "other", in the forgettable romcom, which centred around two spy friends vying over a woman (Reese Witherspoon).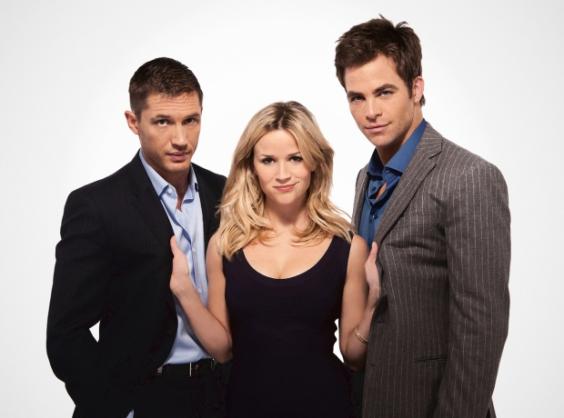 His next movie, Mad Max: Fury Road, looks to have way more vision however. A reboot, yes, but a thrilling one if the first trailer for it is anything to go by.
Creator George Miller described the film as "almost a continues chase," which is set in a dystopian wasteland and follows on from the classic Mel Gibson films.
Reuse content