Tom Hiddleston has reportedly signed up to star in a movie focusing on King Kong's backstory (seriously).
Skull Island will "focus on the giant gorilla's mysterious and dangerous world" according to Variety, his origins having only been touched on in previous films.
Indie director Jordan Vogt-Roberts is attached to helm the movie, with Max Borenstein writing the screenplay (he previously did the same for another monster movie, Godzilla).
It is not yet known what character Hiddleston will be playing.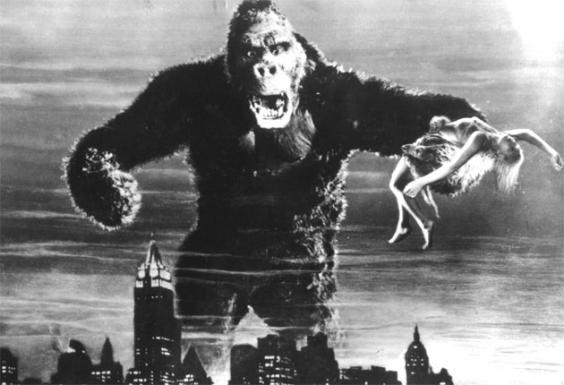 The actor is best known for his role of Loki in the Avengers films, and will soon star in Guillermo del Toro's horror film Crimson Peak.
Films to watch this season
Films to watch this season
1/5 Mr Turner, 31 October

Timothy Spall plays the British artist in Mike Leigh's new film Mr Turner. A look at the last quarter-century of his life, the biopic highlights the disparities between Turner's brilliance as an artist and flaws as a man

2/5 Unbroken, 26 December

Written by the Coen Brothers and directed by Angelina Jolie, this Second World War drama chronicles the life of Louis Zamperini (Jack O'Connell), who was captured by Japanese forces

3/5 Interstellar, 7 November

Directed by Christopher Nolan, Interstellar features Oscar winners Matthew McConaughey and Anne Hathaway. A group of explorers travel through a wormhole - or space "shortcut" - on a voyage aimed at saving humanity

4/5 The Imitation Game, 14 November

Keira Knightley and Benedict Cumberbatch star in Alan Turing biopic The Imitation Game. Cumberbatch has been tipped to win an Oscar for his performance as the mathematical genius, who lives with the pressure of hiding his sexuality at a time when homosexuality was criminalised

StudioCanal

5/5 Annie, 26 December

Oscar-nominated Quvenzhané Wallis is the new little orphan Annie in this reboot of the much-loved musical. A perfect family film

Getty
Emails sent between Hiddleston and Avengers director Joss Whedon surfaced recently in which the actor enthuses about his role, saying: "It's grand and epic and majestic and poetic and lyrical and wicked and rich and badass and might possibly be the most gloriously fun part I've ever stared down the barrel of playing. It is just so juicy."
Reuse content