Get ready to fly through the air and feel the G-force again with Maverick and Iceman.
The sequel to Top Gun is still going ahead and this time there will be a focus on drones, says producer Jerry Bruckheimer.
Speaking to the Huffington Post on Thursday, the legendary filmmaker said that a follow-up to the iconic action movie, starring Tom Cruise, has been in the works for 30 years but finally he is getting 'closer' to making it.
The original 1986 film saw Cruise's character Maverick take to the skies to become the 'top gun' in his US Navy aviation class. Top Gun made references to the Vietnam War and was very much an Eighties film with a soundtrack to match.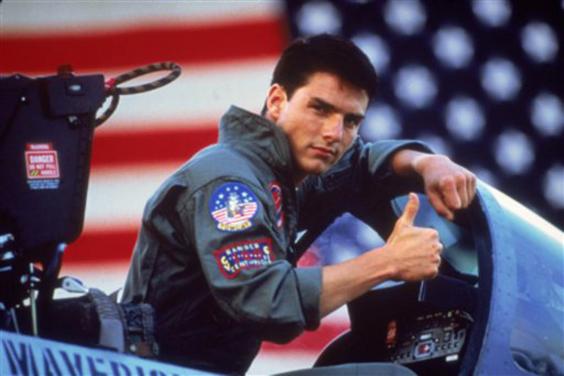 Bruckheimer is planning on giving Top Gun a contemporary update, saying, "The concept is, basically, are the pilots obsolete because of drones? Cruise is going to show them that they're not obsolete. They're here to stay."
He added that he hoped Cruise would be reprising his role as the daredevil fighter pilot Maverick.
"It's just getting to the starting place. Fortunately for Tom, he's very busy, so you have to find a slot he can fit into and get a budget that [studio] Paramount feels they can make the picture."
The film's original director Tony Scott died in 2012 and helped to conceive the plot for Top Gun but as of yet no one has been named to direct the new film.
Reuse content