Hollywood is coming to Haworth. The spotlight shone on Yorkshire's stunning scenery during the Tour de France is encouraging blockbuster movies to relocate to God's Own Country.
Nidderdale, Skipton and Buttertubs Pass are shooting up the location wish list among filmmakers after the start of the bike race delivered global exposure to Yorkshire's picturesque winding roads, hills and streets.
Jonathan Mostow, the Terminator 3 director, will shoot Hunter's Prayer, a $25m assassination thriller starring action hero Sam Worthington, in Yorkshire next year, the production's American producers Film Engine announced today.
Worthington, the Avatar star, plays a solitary assassin who is hunted across Europe after failing to kill a young girl, in the first US production to win investment backing from Screen Yorkshire, through its Yorkshire Content Fund.
Locations in Leeds, Wetherby and Bradford will also feature in Ridley Scott's new Christmas family film, Get Santa, starring Jim Broadbent. On this occasion, the flexibility of Yorkshire's locations will allow the county to substitute for Lapland.
Hugo Heppell, Head of Investments at Screen Yorkshire, said: "We often find that people outside the UK, and particularly in LA, have a limited knowledge of UK geography. They often equate the UK with London. There's no question that an event like the Tour de France which takes our landscape and shows it around the world sends a clear message and helps put Yorkshire on the map."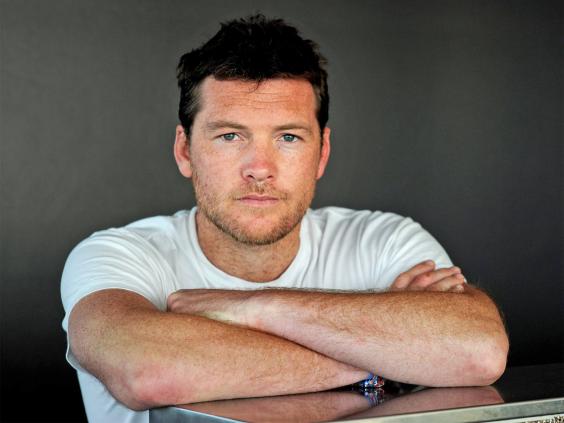 The Tour, watched by millions lining the streets and expected to deliver a £100m boost to the local economy, passed through areas of natural beauty including Ilkley, Wharfedale, Aysgarth –  all have something to offer moviemakers.
"Yorkshire offers a range of locations from cityscapes to urban to coast and old-style landscapes. There are a couple more big productions coming which we can't announce just yet," Heppell said.
Productions currently shooting in the county include a BBC adaptation of Jonathan Strange & Mr Norrell, the supernatural novel set against the backdrop of the Napoleonic Wars, which features York Minster and Kirkstall Abbey in Leeds.
Locations in Sheffield were used for Testament of Youth, a BBC Films take on Vera Brittain's First World War memoir, starring Alicia Vikander. Henry Winkler, the Happy Days actor, is shooting his CBBC series Hank Zipzer in Halifax.
Video: Tour de France comes to Yorkshire

Government tax breaks for the film industry have made Hollywood investments in Yorkshire a more attractive proposition. Hunter's Prayer, which also shoots in Hungary, must guarantee a minimum of six weeks production in Yorkshire, under the investment which utilises the £15m Yorkshire Content Fund, which is open to producers working in film, television, computer games and digital content.
Heppell said: "Hunter's Prayer reverses the traditional co-production model. The talent and the director are coming from the US but the film is being fully-financed out of the UK and the profits will stay in the UK. It shows the strength of the UK film industry right now."
Reuse content