Those of you assuming Toy Story 4 will be just another churned-out sequel that will inevitably disappoint, think again.
Disney's announcement that there would be a fourth film came as a big surprise last November, with many people crying that they should leave a good thing be.
Toy Story 3 was so popular that it earned more than $1 billion worldwide to become the highest-grossing animated movie ever, before Frozen beat it last year.
Greatest film quotes of all-time
Greatest film quotes of all-time
1/10 Blade Runner

'All these moments will be lost in time...like tears in rain' - Roy Batty as Rutger Hauer in 1982's Blade Runner

2/10 Toy Story

'To infinity...and beyond!' - Buzz Lightyear

IMDB/Pixar/Walt Disney

3/10 The Italian Job

'You're only supposed to blow the bloody doors off!' - Michael Caine as Charlie Croker

IMDB/Oakhurst Productions

4/10 Scarface

'Say hello to my little friend' - Al Pacino as Tony Montana in Scarface

IMDB/Universal Pictures

5/10 Monty Python's Life of Brian

'He's not the Messiah. He's a very naughty boy!' - Terry Jones as the mother of Brian, a ratbag

IMDB/Python Pictures

6/10 Jaws

'You're gonna need a bigger boat' - Roy Scheider as Brody

IMDB/Universal Pictures

7/10 Gone with the Wind

'Frankly, my dear, I don't give a damn!' - Rhett Butler, played by Clark Gable

Rex Features

8/10 Carry On Cleo

'Infamy, infamy, they've all got it in for me!' - Kenneth Williams as Julius Caesar

Rex Features

9/10 Some Like It Hot

'Nobody's perfect' - Osgood E Fielding III as Joe E Brown in Some Like It Hot

10/10 Withnail and I

'We want the finest wines available to humanity. And we want them here, and we want them now!' - Withnail, played by Richard E Grant
But word on the street tells us that Toy Story 4 will, in fact, be a totally fresh film with a separate storyline from the much-loved trilogy. So you can put your franchise woes to rest.
"It's not a continuation of the end of the story of Toy Story 3," Jim Morris, Pixar president, told Disney Latino. "Temporarily it is, but it will be a love story. It will be a romantic comedy.
"It will not put much focus on the interaction between the characters and children. I think it will be a very good movie."
Morris added that Pixar only makes sequels if they are passionate about a project, rather than "exploiting them for money".
"That's not what it's about," he said. "It's about an idea that is met with enthusiasm."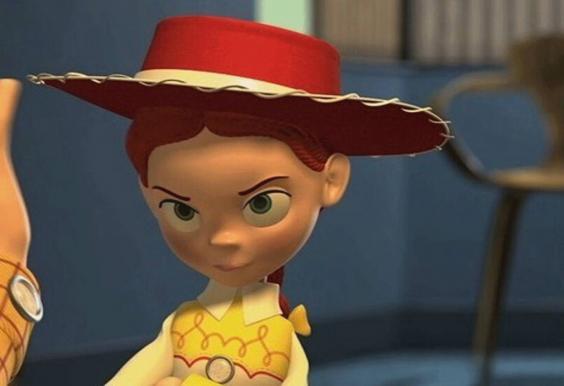 Director John Lasseter insisted that a fourth movie was not originally considered, particularly after Toy Story 3 "ended Woody and Buzz's story with Andy so perfectly".
But when the "exciting" new idea came up, he "could not stop thinking about it" and "knew [he] had to make it".
"We love these characters so much; they are like family to us," he said in a statement last year. "We don't want to do anything with them unless it lives up to or surpasses what's gone before." Will McCormack and Rashida Jones will be co-writing the script, after Lassseter "wanted to get a strong female voice" involved.
Toy Story 4 is scheduled for UK release on 14 July 2017.
Reuse content