The first trailer is out for John Hillcoat's Triple 9, and it's about as intense and brutal as they come.
The director was behind Lawless, The Road and The Proposition, and his next film focuses on a gang of criminals and corrupt cops who plan the murder of a police officer as a distraction in order to pull off a heist the other side of town.
It all sounds very standard action heist movie territory, but it looks to be incredible boldly executed, the trailer being filled with severed heads, point blank executions and seemingly the US's entire stock of balaclavas.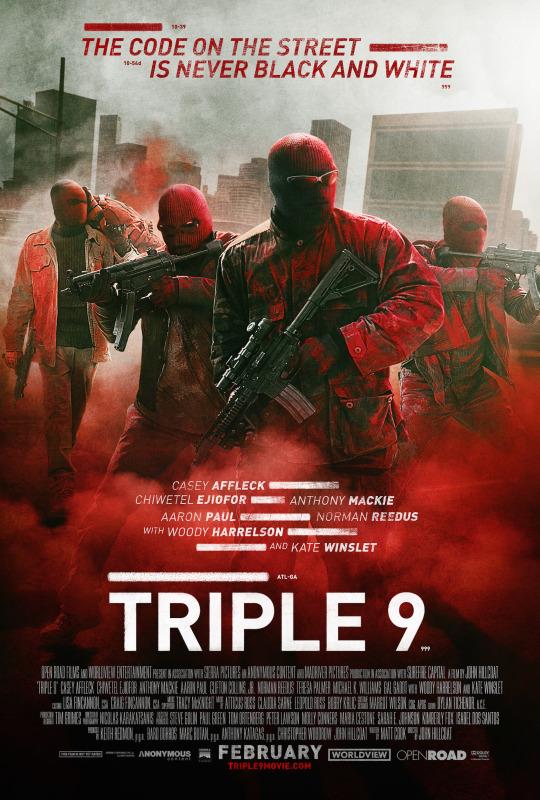 The film has an impressive cast, which includes Casey Affleck, Chiwetel Ejiofor, Anthony Mackie, Aaron Paul, Norman Reedus, Woody Harrelson, Kate Winslet, Michael K. Williams and Gal Gadot.
Shia LaBeouf and Charlie Hunnam were previously attached to lead before Affleck stepped in, while Christoph Waltz and Cate Blanchett were also rumoured to be linked.
"It's a challenge, arranging everyone's schedules and trying to accomplish something with eight main characters. I've never worked on something quite like this," Hillcoat said.
Triple 9 has a US release date of 19 February, 2016.
Reuse content