Trumbo has dropped its first trailer, seeing Breaking Bad's Bryan Cranston take a break from cooking meth and repelling Godzilla to tackle the Hollywood blacklist.
The two-minute trailer teases the  story of Hollywood screenwriter, Dalton Trumbo who stood up to the US government during the communist witch hunt of the 1950s, even winning two Academy Awards while blacklisted by penning scripts under pseudonyms.
The film has a fantastic cast, with support coming from Louis CK, Helen Mirren, John Goodman, Diane Lane and Elle Fanning.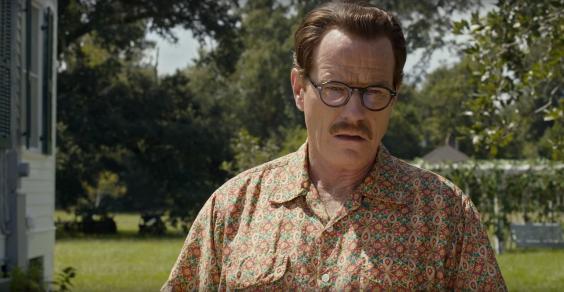 C.K. has been landing more and more film roles away form his Louie comedy series, having previously appeared in David O. Russell's American Hustle and Woody Allen's Blue Jasmine.
Having mostly taken more serious roles in recent years, the film sees Cranston return to a more comical character.
Directed by Jay Roach (Austin Powers movies, Meet the Fockers), Trumbo is based on a biography of Trumbo by Bruce Alexander Cook.
Turbo has a release date of 6 November in the US and 22 January 22, 2016 in the UK.
Reuse content