Which Aunt Viv was better, seasons 1 to 3's Janet Hubert-Whitten or season 4 to 6's Daphne Maxwell Reid? It's something that comes up time and time again with Fresh Prince of Bel-Air fans, given the two actors played the parts very differently.
BBC Radio 1Xtra attempted to get Will Smith to pick the performance he preferred this week, but he responded: "I think that both of the Aunt Vivs were really, really fantastic."
He did however, perhaps tellingly, exalt Hubert-Whitten, saying: When you make a show, anytime you make a change, it's going to be excruciating and painful. I think that Janet Hubert Whitten brought a really powerful dignity to the show.
"She's brilliant... as an artist. She sings, she dances. She's, like, a really powerful artist. So I loved what she brought to The Fresh Prince."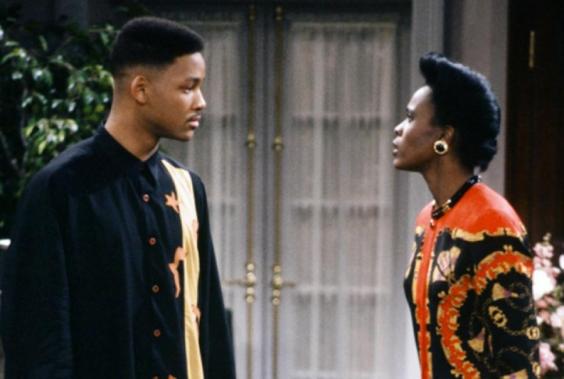 Smith's answer was very diplomatic, given Hubert-Whitten recently trashed talk him on Facebook.
Discussing Jada Pinkett Smith's boycotting of this year's Oscars over the lack of diversity, she said: "Does your man not have a mouth of his own with which to speak?", adding that she thought Will "didn't deserve a nomination" for Concussion.
Hubert-Whitten recently put her exit from the show down to her contract banning her from working elsewhere and a "bit of a [cast feud]".
Reuse content