Bryan Singer has given Marvel fans another titbit to get excited about ahead of the release of X-Men: Apocalypse next year.
The director has revealed that fan-favourite mutant Caliban from the Marvel comics will appear in the movie.
Announcing the news on Instagram, he wrote: "Shooting Caliban's place of "business" #Xmen #XMenApocalypse.
Caliban first appeared in Marvel comics in 1981 as an albino mutant and member of the Morlocks, mutant outcasts who lived in the sewers and tunnels of New York and New Jersey.
Shooting Caliban's place of "business" #Xmen #XMenApocalypse https://t.co/RgkYicL4JR

— Bryan Singer (@BryanSinger) May 26, 2015
He was later depicted as the various reincarnations Pestilence, Death and Hellhound.
Singer's photograph of the set, which looks like a sewer, has led to some fans suggesting there may be some crossover with the Deadpool movie, which features Caliban's fellow Morlock, Angel Dust.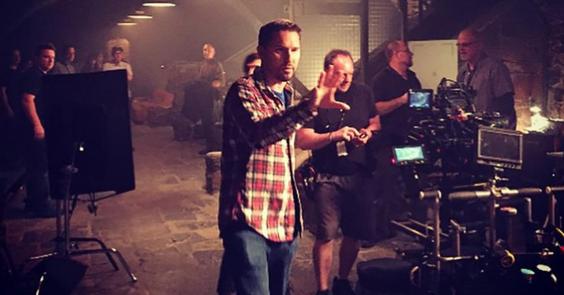 The director has yet to announce who will be playing Caliban, or how big the character's role will be in the film, but it's likely he'll answer some fan questions with more teasers soon.
X-Men: Apocalypse, which stars Nicholas Hoult, Sophie Turner, Oscar Isaac, Jennifer Lawrence, Michael Fassbender, Channing Tatum and Hugh Jackman, opens in cinemas across the UK on 19 May 2016.