Michael K. Williams, who you may know as Omar Little in The Wire, Chalky White in Boardwalk Empire or Freddy Knight in The Night Of, has confirmed reports that he's joined the Star Wars universe.
Asked about the rumours that circulated last week about him featuring in the upcoming young Han Solo spin-off/prequel on Entertainment Weekly: The Show, Williams said, after a little interrogation: "Yes ma'am. I think it's pretty safe to say, yeah, I think I'm going to be a part of the family."
The cast for the still untitled film is shaping up nicely. Hail, Caesar!'s Alden Ehrenreich is playing Han Solo, with Atlanta's Donald Glover taking on Lando Calrissian. Emilia Clarke, Thandie Newton and Woody Harrelson are also on board, the latter believed to be playing a mentor to the smuggler protagonist.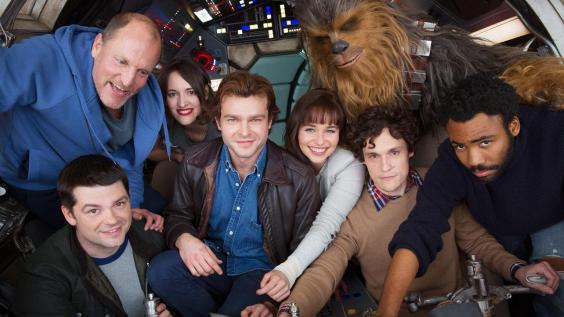 The lid might only just be on the can of Star Wars 8: The Last Jedi, but anticipation is already ramping up for the Star Wars film that will follow it.
Going under the working title Red Cup (probably so named because classic red cups are also called solo cups, hence Han Solo) it began principal photography in January, with co-director Chris Miller posting a shot of its first slate being held up to camera.
"Han First Shot," he wrote, a play on the infamous "who shot first?" scene in the original trilogy.
The movie has a scheduled release date of 25 May, 2018.
Reuse content