Zoe Kravitz may be rising Hollywood's ranks after roles in blockbusters X-Men: First Class and Mad Max: Fury Road, but the US actress recently revealed the disturbing reason why fans do not see her in The Dark Knight Rises.
The 26-year-old daughter of musician Lenny Kravitz and actress Lisa Bonet was blocked from  Christopher Nolan's box office hit because filmmakers were not wanting to "go urban" with their casting.
"In the last Batman movie [The Dark Knight Rises], they told me that I couldn't get an audition for a small role they were casting because they weren't 'going urban'," she told Nylon.
"It was like, 'What does that have to do with anything?' I have to play the role like, 'Yo, what's up Batman? What's going on wit chu?'"
Hollywood whitewashing controversies
Hollywood whitewashing controversies
1/11 Scarlett Johansson cast as Motoko Kusanagi in Ghost in the Shell

Blonde, white US actress Scarlett Johansson was announced to be playing the clearly Japanese character Motoko Kusanagi in Hollywood's Ghost in the Shell remake, much to the dismay of Asian film fans

2/11 Tilda Swinton cast as The Ancient One in Doctor Strange

Marvel sparked outrage when Anglo-Scottish actress Tilda Swinton was cast as Tibetan mystic The Ancient One alongside Benedict Cumberbatch in Doctor Strange

3/11

Zoe Saldana was criticised for 'blacking up' to play the considerably darker-skinned soul singer Nina Simone in Nina

AP

4/11 Jake Gyllenhaal stars in Prince of Persia

The half Jewish, quarter Swedish actor was cast to play a Middle Eastern Prince in Disney's 2010 film

5/11 Rooney Mara as Tiger Lily in forthcoming film Pan

Mara was been cast in the role of American Indian Tiger Lily, sparking an online protest from angry film fans

Warner Bros

6/11 Christian Bale plays Moses in Ridley Scott's Exodus: Gods and Kings

Ridley Scott claimed he would never cast 'Mohammed so-and-so from such-and-such a country' in a lead role in his Biblical epic, and went on to cast an entirely white cast instead

7/11 Jim Caveziel plays Jesus in Mel Gibson's The Passion of the Christ

Catholic star Mel Gibson chose to cast a Caucasian American actor in the role of Jesus for his controversial film

AP

8/11 Micky Rooney plays a Japanese neighbour in Breakfast at Tiffany's

Who better to play Holly Golightly's Japanese neighbour IY Yunoishi than American actor Mick Rooney. At least Hollywood has come some way since 1961

YouTube

9/11 Ben Affleck as Tony Mendez in Argo

Ben Affleck became the subject of a few editorials in Latin American newspapers for casting himself (an American with English, Irish, Scottish and Swiss ancestry) as a Mexican CIA operative

10/11 Jennifer Connelly plays Alicia Nash in A Beautiful Mind

Alicia Lopez-Harrison de Lardé was a naturalised US citizen from El Salvador, but was played by an actress of Jewish, Irish and Norwegian descent

YouTube

11/11 Chinese actresses cast in Memoirs of a Geisha

What better way to alienate Japanese cinemagoers than to cast three Chinese actresses in the lead roles in a film about Japanese culture

REUTERS
Kravitz, who is of Dominican and Jewish-American ethnicity, declined to mention which role she wanted, but as female parts were limited in The Dark Knight Rises, it would likely have been the role of Catwoman's pickpocketing roommate Jen, which the blonde, fair-skinned Juno Temple won.
Kravitz's experience sadly falls in line with current concerns about racism in the film industry.
This year's Oscar nominations were the least diverse since 1995, with not a single black, Asian or minority ethnic actor nominated across the four major acting catergories.
Such is the expectation of further "whitewashing" that Disney fans are already protesting against a white Mulan in the studio's planned live action remake, before casting has even been considered.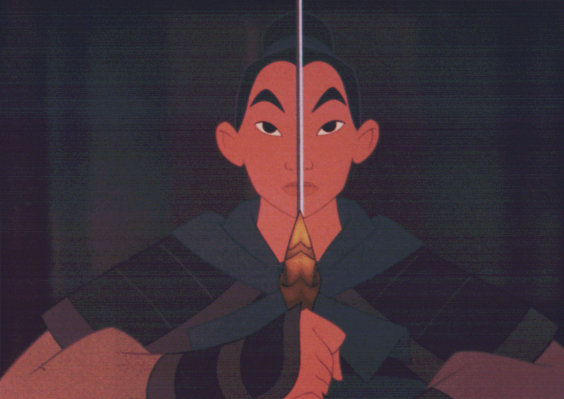 Then there is Bradley Cooper's upcoming comedy Aloha, which was recently met with allegations of racism from the people of Hawaii after mostly white actors were employed instead of natives.
Recent research found that just 11 per cent of all female character last year were African-American, while only 4 per cent were Asian or Latina.