Neil Patrick Harris will host the 2015 Oscars, it has been announced.
The 41-year-old will lead the 87th Academy Awards ceremony in Hollywood in February, where movies including The Imitation Game and The Theory of Everything are expected to vie for the film industry's most prized accolades.
David Fincher's Gone Girl, in which Harris plays a former boyfriend of the main character, could also be nominated.
Oscars hosts through the ages
Oscars hosts through the ages
1/11 Neil Patrick Harris

Harris made jokes about the lack of diversity at the 2015 Oscars including welcoming 'Hollywood's best and whitest...I mean brightest'.

Getty Images

2/11 Ellen DeGeneres

The talk show host has fronted the Academy Awards twice, first in 2007 and then in 2014. She is generally viewed as a 'safe pair of hands' for the show and was brought back following Seth Macfarlane's controversial turn. She was also responsible last year for the first Oscars 'selfie'.

Getty Images

3/11 Seth MacFarlane

The Family Guy creator was one of the most controversial hosts in the history of the Academy. His song about 'boobs' hit a bum note in some areas of the establishment and he managed to offend just about everybody.

AP

4/11 James Franco and Anne Hathaway

Co-presenters James Franco and Anne Hathaway decided to swap clothes in just one of many skits during the 83rd annual Academy Awards. Sadly for them the pairing was not a critical success with Franco accused of looking a bit vacant while Hathaway struggled manically to keep things ticking over.

GETTY IMAGES

5/11 Billy Crystal

After Bob Hope, the record for hosting the most Oscars ceremonies is held by Crystal. His rein over the Academy spans the 90s but he most recently pitched up to host in 2012. The New Yorker also famously provided the voice for Mike Wazowski in Monsters Inc.

EPA

6/11 Steve Martin and Alex Baldwin

These two might have had chemistry as rivals for Meryl Streep's affections in It's Complicated, but as Oscars hosts things were a little bit awkward. The pair's turn in 2010 produced some friendly joshing with the actors in the audience, but their thunder was well and truly stolen by this year's host Neil Patrick Harris opening the show in fine tradition with an elaborate musical number.

GETTY

7/11 Steve Martin

The beloved American comic and bluegrass musician hosted the Oscars solo in 2001 and 2003. The fact that he was invited back again to co-host with Baldwin means things went pretty well.

AFP PHOTO/TIMOTHY A. CLARY

8/11 Jon Stewart

Perhaps surprisingly the deadpan American TV personality was dismissed by some critics as a 'pretty conventional' Oscars host. However, Variety was more complimentary, saying he 'earned his keep by maintaining a playful, irreverent tone throughout the night.'

Reuters

9/11 Johnny Carson

The Tonight Show host and comic actor hosted the Academy Awards five times in the 1960s and '70s. He is cited as a major influence by David Letterman and set the blueprint for American talk show host styles for decades.

10/11 Jack Lemmon

Having famously starred as Marilyn Monroe's cross-dressing beau in Some Like It Hot, Lemmon was both a four time Oscars host and recipient of the Best Actor gong for 1972 film Save the Tiger. He also took the Best Supporting Actor Oscar in 1956 for Mister Roberts, becoming one of the few actors to win both (others include Robert De Niro, Gene Hackman, Jack Nicholson, Kevin Spacey, and Denzel Washington).

11/11 Whoopi Goldberg

The actress and TV personality was only the second woman in the history of the Academy to win an Oscar. The Ghost and Sister Act star was later invited to host the show and was such a hit she was invited back three more times.
Harris, who is best known for playing Barney Stinson in the sitcom How I Met Your Mother, has also hosted television's Emmy Awards and the Tony Awards for theatre.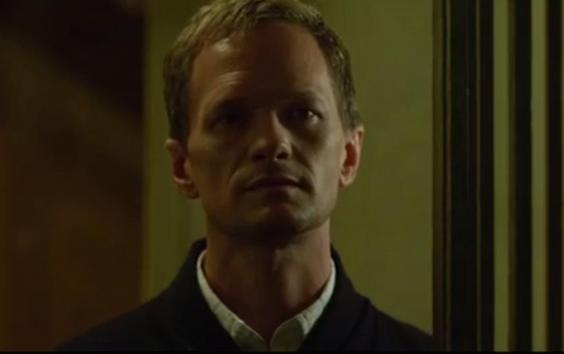 The news came a day after he released his memoir, Choose Your Own Autobiography, where he talked about coming to terms with his sexuality.
It was while acting beside Burt Reynolds in late 1980s detective drama B.L. Stryker that Harris realised he was gay.
In his book he writes: "As a joke at the end of one take, Burt leans over and kisses you square on the mouth.
"The crew thinks this is very funny, but it makes you uncomfortable. Uncomfortable and, it will ultimately turn out, gay. Burt Reynolds' kiss makes you gay."
He married his partner David Burtka in September and they became parents to twins Gideon and Harper in 2010.
Past hosts of the Oscars include Ellen DeGeneres, Family Guy creator Seth MacFarlane, Hugh Jackman and Billy Crystal.
Reuse content