The PR machine has been whirring away to keep the Academy Awards ceremony as glittering and positive as possible.
And didn't it all go off perfectly last night in LA's Dolby Theater? Neil Patrick Harris trod the cusp of respectability and - while there may have only been titters at his race jibe- for the most part he kept the voters happy.
Heck, even John Travolta got the names right and everybody collecting an award seemed to be plugging their own altruistic cause: women's equality, civil rights, gay rights, awareness of ALS, more sympathy for suicide...
But beneath the well-lacquered Hollywood veneer things are not quite as shiny as they seem. From drugs to unfair voting and eyebrow-raising freebies such as a 'vagina rejuvenation procedures', we report on Hollywood's seedy underbelly.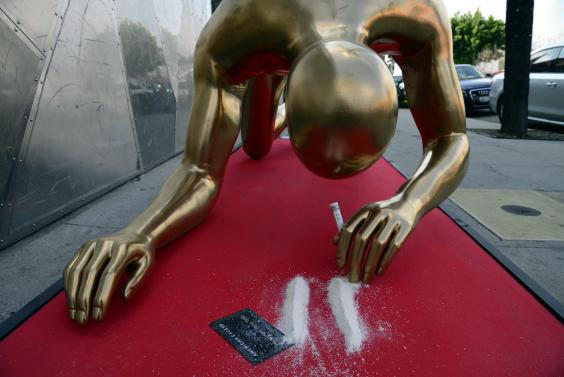 People in Hollywood do drugs
God forbid anyone should get the wrong idea about healthy-living LA-dwellers. A statuette by local street artist Plastic Jesus was hastily removed this week from Hollywood Boulevard.
The sculpture, titled "Hollywood's Best Party", showed "Oscar" bent on all fours snorting lines of cocaine through a rolled up $100 bill with an "American Excess" card nearby.
The artwork was reportedly designed to draw attention to Tinseltown's "hidden" drug problems. It was placed "pointedly" on the corner of Hollywood and La Brea, the edge of where the street will be closed ahead of tonight's awards.
Funny pictures from the Oscars 2015
Funny pictures from the Oscars 2015
1/25 Oscars 2015

So relieved (apparently) at having got her name right, John Travolta decides he'll hold onto Idrina Menzel's chin. Charming

Getty

2/25 Oscars 2015

Emma Stone doesn't seem to be puckering up towards Julianne Moore quite as enthusiastically as her Crazy Stupid Love onscreen mum

Getty

3/25 The Oscars 2015

Neil Patrick Harris adjusting his underpants

Getty

4/25 The Oscars 2015

T.J. Miller getting a little over-excited

Getty

5/25 The Oscars 2015

Jessica Chastain appears to receive an accidental pat on the boob from Emmanuel Lubezki

Getty

6/25 The Oscars 2015

We're not sure what's going on here but Kevin Hart and Eniko Parrish don't look impressed

Getty

7/25 The Oscars 2015

Anna Faris gets a hand holding the weight of her dress from Chris Pratt

Getty

8/25 The Oscars 2015

John Legend looks composed as Chrissy Teigen pulls a funny face

Getty

9/25 The Oscars 2015

Neil Patrick Harris and Anna Kendrick are open-mouthed with awe at their opening number

Getty

10/25 The Oscars 2015

Ethan Hawks reveals that even the most handsome actors be seen from a bad angle

Getty

11/25 The Oscars 2015

Nicole Kidman and Keith Urban practise their best hair shakes for the cameras

Getty

12/25 The Oscars 2015

Something made you chortle, Julianne Moore?

Getty

13/25 The Oscars 2015

John Legend helps Chrissy Teigen with her dress - Oscar seems to have grabbed hold of it!

Getty

14/25 The Oscars 2015

It's not that bad Alejandro Gonzalez Inarritu...you won, right?

Getty

15/25 Oscars 2015

Rita Ora appears worried about her performance

Getty

16/25 Oscars 2015

Naomi Watts has a point

Getty

17/25 Oscars 2015

Eddie Redmayne is so happy to have won best actor he is damned if anyone is going to try and take it off him - he'll hug it to himself standing on one leg for extra protection

Getty

18/25 Oscars 2015

Michael Keaton seems to be telling David Oyelowo that he dropped his glasses - but David is too busy posing with his wife Jessica

Getty

19/25 Oscars 2015

Oh no, wait, they weren't David's glasses after all

Getty

20/25 Oscars 2015

Eddie Redmayne can't seem to fit his new gong in his pocket. Maybe stuffing it up his sleeve might work better?

Getty

21/25 Oscars 2015

Jared Leto wins the award for best beard at this year's ceremony

Getty Images

22/25 Oscars 2015

Rita Ora said she hired a bodyguard because she was borrowing so many diamonds - but it looks like she needed on to carry her skirts

Getty

23/25 Oscars 2015

Questlove tries to win the Oscars selfie of 2015 award

Getty

24/25 Oscars 2015

He gets a few friends involved

Getty

25/25 James Lucas

Getty
"I picked the Oscars because you often hear about A-list celebs who go to rehab or have drug-related breakdowns, but you don't hear about producers or writers or electricians, who are also affected," he told BuzzFeed.
The artist said that he removed the sculpture after a "grouchy, old man started ranting about it". The piece has since been returned to Plastic Jesus' LA studio but he plans to display it again on Melrose Avenue.
Last year he placed a statuette of Oscar injecting himself with heroine on the Boulevard, with the placard reading "Hollywood's Best Kept Secret".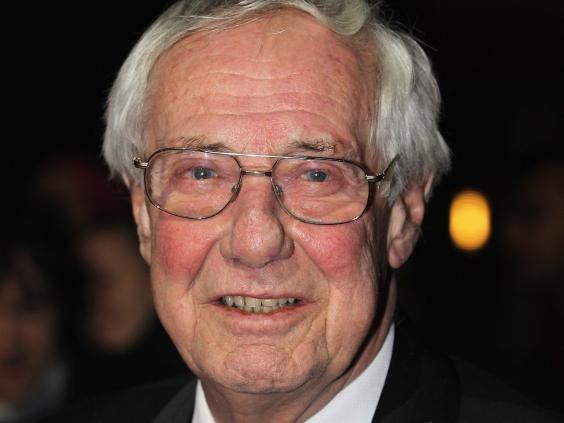 Voters don't always watch the films
Oscar votes are often decided by Hollywood's household maids, Barry Norman has claimed.
The veteran film reviewer told Radio Times: "There's the question of whether all the voters actually saw all the films. It's not unknown for some, especially the elderly, to get their maids to watch them on DVD and deliver their opinions."
It is widely suspected that the 6,000-plus "motion picture professionals" who comprise the Academy of Motion Picture Arts and Sciences do not watch every film under consideration, as they are required to, before casting their vote.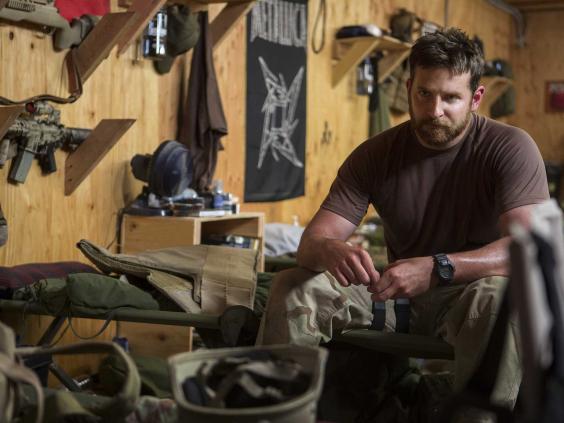 Best picture doesn't mean box office success
This year American Sniper has already destroyed its competition for best picture at the box office making more money than the other seven nominees combined – and that's despite receiving the worst reviews of the bunch.
It has earned an extraordinary $306.5 million in the US alone so far. Yet none of the other nominated films (Birdman, Boyhood, The Grand Budapest Hotel, The Imitation Game, Selma, The Theory of Everything, Whiplash) have even crossed the $100 million mark.
This certainly doesn't mean American Sniper is a shoe-in, however. This is because only two-thirds of best picture Academy Award winners since 1979 have been the biggest money-makers among the nominations.
The few nominees that both won and made the most money include Platoon (1986), Titanic (1997), and The Departed (2006).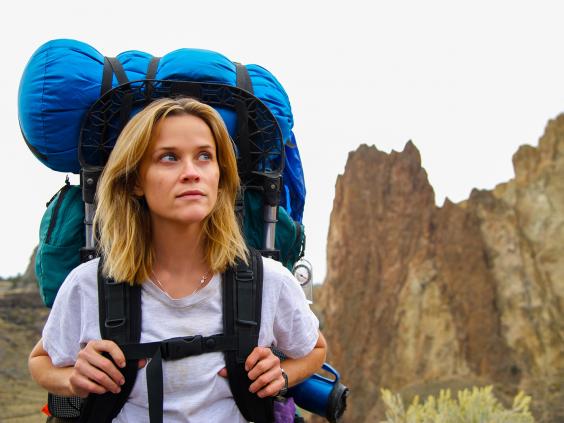 There is a formula for Oscars success
"Cast a 45-year-old actor and a 38-year-old actress in a 140-minute film."
Stats collated from the last half-century of winners revealed that these are the average ages and lengths of the most coveted award recipients.
Bradley Cooper, who is 45, is the nearest in age among this year's crop of best actor nominees (bad news 33-year-old Eddie Redmayne); and Reese Witherspoon is bang on 38, so looks like she'll be taking home the gong for her turn in Wild.
The film closest in length to 140-minutes is American Sniper at 132-minutes.
The data going back to 1965 was compiled by myvouchercodes.co.uk. It revealed that the longest film ever to win a best picture Oscar was The Lord Of The Rings: Return Of The King, which at 201 minutes beat The Godfather Part II by 60 seconds. Woody Allen's 93-minute comedy Annie Hall is the shortest ever winner.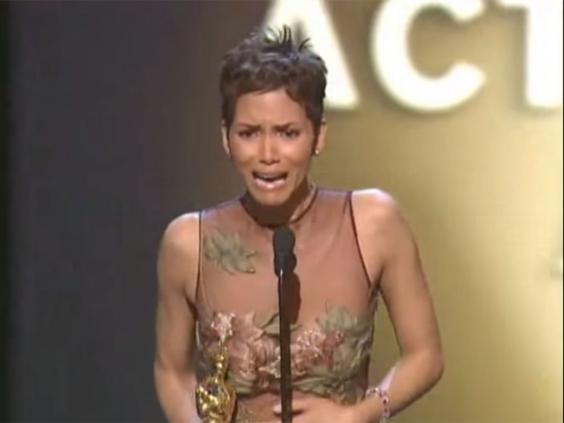 The voters reflect what wins (and that means they're white)
Of the 6,000 people who get to vote 93 percent are white. Furthermore 70 percent of the voters are males with an average age of 63-years-old.
This year the competition has been called a "white wash" after all 20 of the acting nominations went to white actors with notable snubs including Selma star David Oyelowo.
While Halle Berry and Denzel Washington were hailed as having made a breakthrough winning the best actor and actress Oscars in 2002, things have remained resolutely Caucasian ever since and there is historically little or no representation of Asian or Hispanic talent at the awards.
An African American civil rights group is planning to protest at tonight's ceremony. "The goal of the protest is to send a message to the Academy, send a message to Hollywood, send a message to the film industry," Earl Ofari Hutchinson, head of the LA Urban Policy Roundtable group, told Business Insider.
"And the message is very simple: you don't reflect America, your industry doesn't reflect America. Women, Hispanics, African-Americans, people of colour (are) invisible in Hollywood."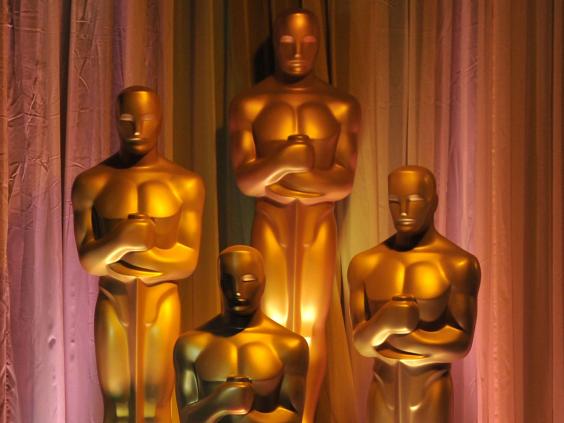 Even if they lose, nominees won't go home empty-handed
The outrageous Oscars goodie bags are worth a whopping (if approximate) $125,000 (about £82,000), this year according to Variety.com.
The haul includes a $20,000 gift certificate to have Enigma Life founder Olessia Kantor fly out for a personal meeting with each nominee "to discuss their 2015 horoscope, analyse dreams and teach them mind control techniques".
Stars can also enjoy a luxury three-night stay in Tuscany ($1,500), a wildly expensive train ride through the Canadian Rockies ($14,500), a Reset Yourself lifestyle makeover package ($14,500) and a silver necklace engraved with the latitude and longitude coordinates of the Dolby Theater where the Oscars takes place ($150).
Among the more unusual gifts are an Afterglow vibrator ($250), a custom candy and dessert buffet ($800) and the annual favourite, Dr Charles Runels' 'vagina rejuvenation procedure' also known as the O-Shot ($2,700).
Reuse content