A Bigger Splash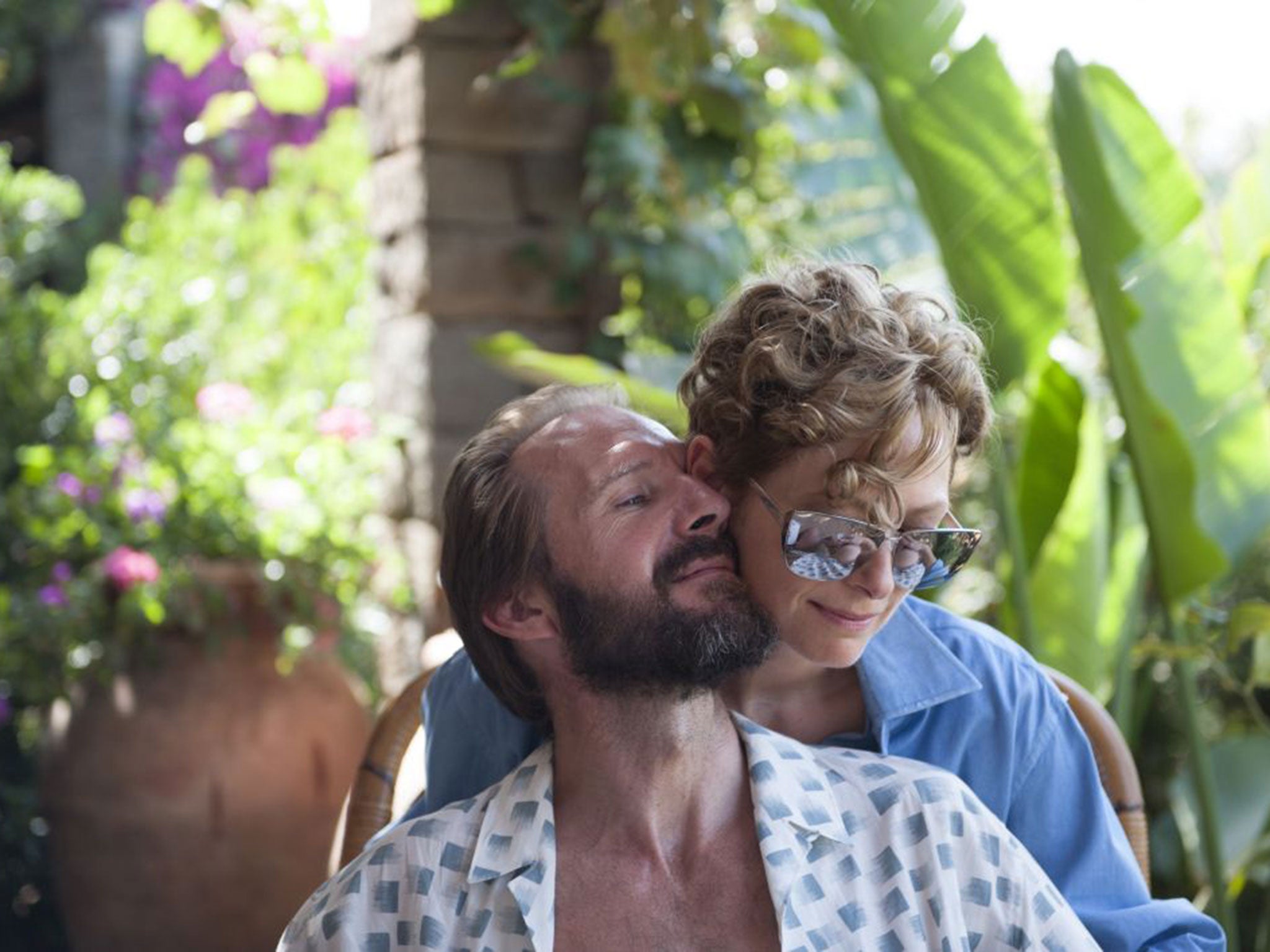 A Bigger Splash, film review: Ralph Fiennes gives a magnificently flamboyant performance
(15) Luca Guadagnino, 124 mins. Starring: Ralph Fiennes, Tilda Swinton, Matthias Schoenaerts
4
Click to follow
The Independent Culture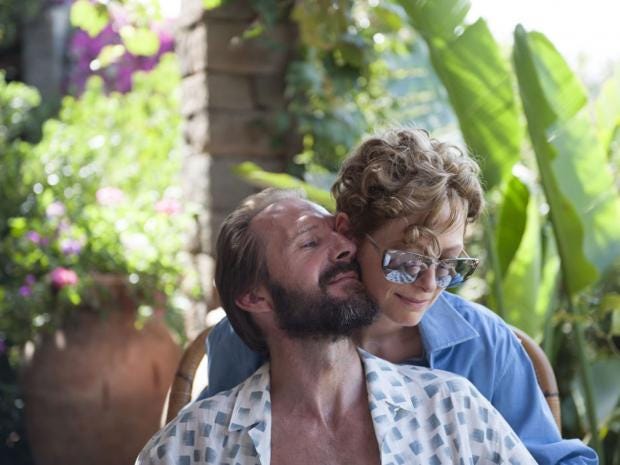 Luca Guadagnino's sun-splashed melodrama begins in playful fashion but grows more fraught as it probes away at its characters' narcissism and insecurity. The film boasts a magnificently flamboyant performance from Ralph Fiennes as rock manager and producer Harry, who gatecrashes the villa where his ex-lover, rock star Marianne Lane (Tilda Swinton) is staying with her boyfriend, Paul (Matthias Schoenaerts).
Harry has brought along his coquettish daughter (Dakota Johnson in Lolita-like sunglasses). He is a wildly energetic old rake with an appetite for food, alcohol, sex and mischief. Marianne is affectionate toward Harry but there is mounting tension between him and Paul, a film-maker and, it seems, a recovering alcoholic.
The film makes its hedonistic protagonists seem like characters in a classical tragedy. The intimacy between them becomes more oppressive and results in ever more extreme behaviour. The zest of the film-making belies the darkness at the core here.
Reuse content
Comments