Me And Earl And The Dying Girl is funny, highly original and very moving too, even if it becomes a little gloopy in its final reel.
It is also a cinephile's delight. The film comes littered with references to and in jokes about other movies. Its self-effacing young hero, Greg (Thomas Mann), has posters of Mean Streets and The 400 Blows on his wall. He and his "co-worker" Earl (Cyler) spend their spare time at high school making very ingenious spoofs of art house classics (Seven Seals, Death In Tennis and the like.) They are avowed admirers of Powell and Pressburger, Stanley Kubrick and Werner Herzog, whose Germanic pomposity they love to mock.
The "dying girl" is Rachel (Olivia Cooke), a high school acquaintance who has just been diagnosed with Leukaemia. Greg is ordered by his mother to befriend her. Predictably, after he overcomes his initial resistance, he becomes enraptured by her.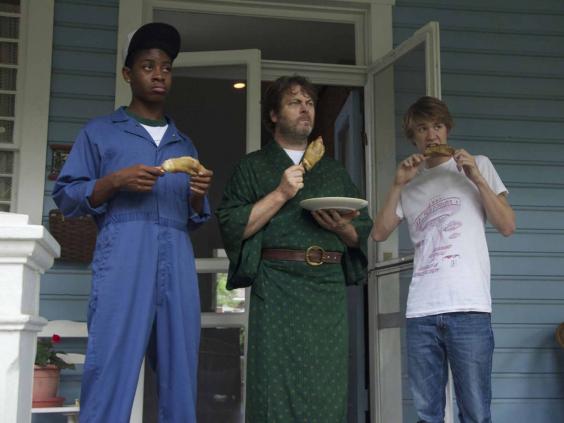 Me And Earl is shot in dynamic and inventive fashion, with swooping camerawork and stylised mise en scene. It uses voice-over, animation and intertitles as well as including frequent scenes from Greg and Earl's home movies. There is never a sense that the filmmakers are patronising their audience or trying to be too clever. The story takes its tone from its own lead character. Very engagingly played by Mann, Greg's charm lies in his mix of diffidence and extreme precociousness. He goes to extreme lengths to fit in at high school. That means being pleasant to everyone and suppressing his real feelings.
The film, based on Jesse Andrews' "young adult" novel, covers familiar territory - young love, illness, the perils of a germ-filled, rebellious adolescence at a tough American high school - but it has a zest and wit that leaves other, similar films like The Fault In Our Stars flailing in its wake. 
Reuse content