Oscar-nominated films Whiplash, American Sniper and Wild are all released today, but which one stands the greatest chance of winning an award?
The films were each given four stars by The Independent's Geoffrey Macnab, so have a closer read to work out which one you'd rather see at the cinema: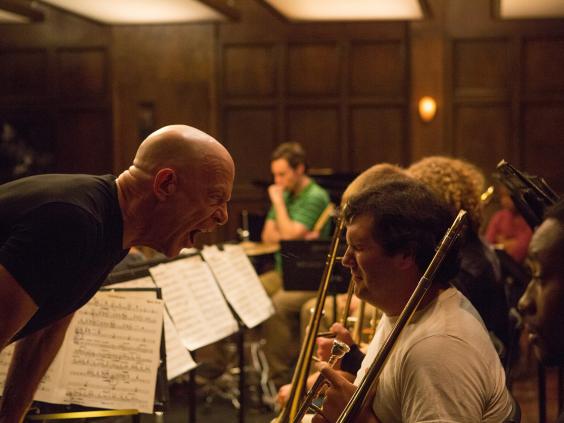 Nominated for

: Best Picture, Best Supporting Actor, Best Adapted Screenplay, Best Film Editing, Best Sound Mixing
Review extract: "You don't think of jazz drumming as a rigorous academic discipline - but that is how it is portrayed in writer-director Damien Chazelle's riveting Oedipal drama Whiplash.
There is barely a whiff of cigarette smoke here and sex, drink and drugs - staples of most jazz based movies - seem off limits too. Instead, the drama largely plays out in rehearsal rooms in the basement of a prestigious conservatory. Chazelle's achievement is to bring a ferocious, barbed intensity to a film that could easily have seemed a claustrophobic and austere chamber piece.
What gives the film such a kick, in spite of its improbabilities, is its raw and brutal but also very subtle portrayal of the shifting, attritional relations between teacher and student, sorcerer and apprentice."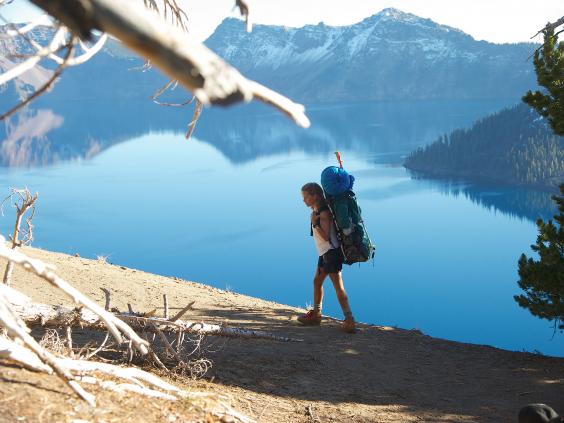 Nominated for: Best Actress, Best Supporting Actress, Best Foreign Language Film
Review extract: "Jean-Marc Vallée follows up on last year's Oscar- winning Dallas Buyers Club with another film about an individual faced with huge physical and psychological challenges.
This time, it isn't a red-neck cowboy dying of an Aids-related condition. It is a young woman, Cheryl Strayed (Reese Witherspoon), whose pain is entirely self-inflicted. She embarks on a 1,000-mile hike along the Pacific Coast trail. She has a backpack which weighs as much as she does. Her feet quickly become bloodied and blistered. She barely knows how to put up her tent or how to cook in the wild. Cheryl is a lost soul, looking for catharsis and redemption following the death of her mother (Laura Dern, seen in frequent flashbacks) and the break-up of a relationship.
A film about someone going on a very long walk doesn't sound especially dramatic but Nick Hornby's screenplay (adapted from Strayed's book) brings out Cheryl's yearning as well as the epic quality of her mini-Odyssey. She encounters everything from snakes to lecherous men on tractors, from callous journalists who mistake her for a hobo to snowy peaks and sun-baked deserts. All the time, she is trying to make sense or her life and to cope with the grief from the loss of her mother."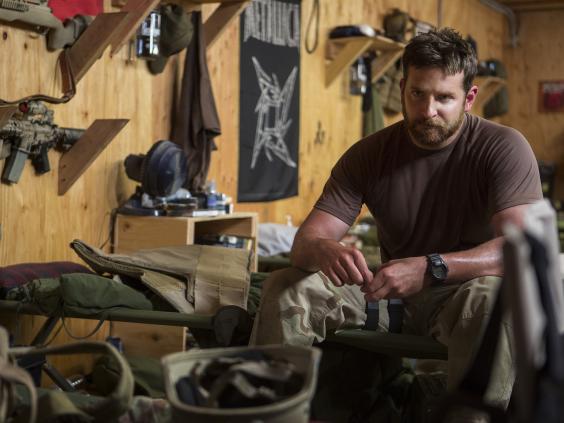 Nominated for

: Best Picture, Best Actor, Best Adapted Screenplay, Best Film Editing, Best Sound Editing, Best Sound Mixing
Review extract: Don't look to Clint Eastwood's new film for perspective on, or political insight into, the Iraq War. Iraqi insurgents are characterised by US soldiers as "savages," Fallujah is referred to as "the new Wild West of the old Middle East," a place where even the dirt tastes like "dogshit," and the film makes little attempt to consider the suffering of the Iraqi people.
This is a biopic. Eastwood's focus is on his main character, the Navy SEAL Chris Kyle (Bradley Cooper), a patriot from Texas who assumed legendary status during his four tours of Iraq. As a sniper, he had 164 confirmed "kills" and the insurgents placed a bounty on his head. Kyle doesn't question why the US is in Iraq but sees himself as a "protector" of his colleagues, his country and his family, and seemingly in that order.
As simple-minded as it is in its treatment of US military misadventure in the Middle East, American Sniper offers a rich and complex study of its central character, brilliantly played by a very beefed-up Cooper. He has some of the quality of the Sergeant York-like everyman. "It's a heck of a thing to stop a beating heart," we hear him reflect in a folksy drawl as he describes the process of killing.
Reuse content