Veronica Mars is a reboot of a cult TV series that ran from 2004 to 2007. The new film was financed by the TV show's fans through a highly successful Kickstarter campaign that raised more than $5m.
Refreshingly, for cinemagoers who didn't follow the show first time round, the big-screen spin-off is an engagingly witty and well-written thriller.
Director Rob Thomas combines elements of the typical high-school reunion movie with a noirish, Raymond Chandler-style storyline. He is helped by Kristen Bell's sparky and enjoyably sarcastic performance as the private eye heroine.
The film begins by bombarding us with information about why Veronica became an amateur detective in the first place and what has happened to her in the years since she was last on screen.
As the story starts in earnest, she is being interviewed for a job at a prestigious New York law firm. But the death of a classmate pulls her back to her home town, Neptune, in California.
Veronica has far more mischief about her than Nancy Drew ever did. The plotting here is every bit as embroiled as a in the typical Philip Marlowe mystery.
However, alongside the more conventional sleuthing, there are plenty of ironic references to celebrity sex videos, stalkers and the abusive use of social media. James Franco has a very funny cameo, as himself while Jamie Lee Curtis turns up briefly but effectively as a stern New York lawyer.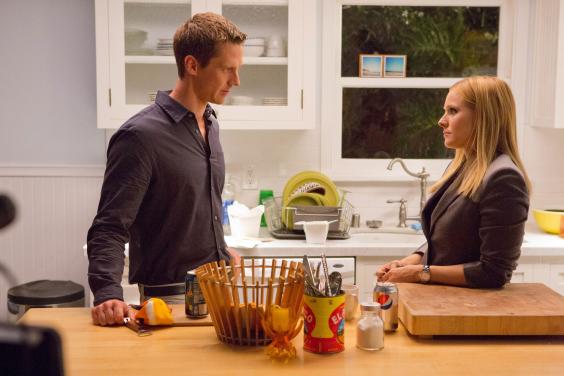 Reuse content