Benefits Street matriarch White Dee had previously dismissed claims that she's turned down a record deal that would see her become a rapper.
But it seems the TV star could have been playing coy about the rumours as, her spokesperson has confirmed, she has one such project coming out as early as Tuesday.
"She's got a rap record coming out on Tuesday," her manager Barry Tomes told The Independent.
"There is big speculation she'll make a lot of money out of it, but there's nine people in the band, so that's split nine ways.
"The band's called XOVA, they're a sort of UB40-style band from Birmingham. And she raps on the vocals."
The single, called "Your To Blame" (spelt wrongly deliberately, apparently), will make its radio debut on Free Radio at 9am on Tuesday 1 April afternoon, and be available for digital download immediately afterwards.
What Britain thinks of benefits: perception, reality and winning votes
What Britain thinks of benefits: perception, reality and winning votes
1/9 We think more immigrants claim benefits than they do

A YouGov poll for the Sunday Times earlier in January showed that the British public are way off with their estimation of how many immigrants claim jobseekers allowance

2/9 Immigration and benefits

Three quarters (76%) of us oppose immigrants being allowed benefits in their first year of residency

Peter Macdiarmid/Getty Images

3/9 Two thirds of us don't like the system as it is

Two thirds (66%) of us think the benefits system is unfit for purpose.. something the Conservatives have saying since they first unveiled the cuts

Getty Images

4/9 Benefits Street documentaries don't help

Nearly half of us (45%) think people on benefits are portrayed unfairly. In Scotland, 62% think the portrayal of people on benefits is unfair (compared to 45% in the whole of the UK). In London this changes to 40%

Channel 4

5/9 Toughen up benefit rules

Two-thirds (66%) want tougher rules about who can claim benefits (picture shows James Turner Street in Birmingham, the setting for Channel 4's documentary series 'Benefits Street')

Creative Commons/Peter Whatley

6/9 We're wrong on benefit fraud

According to a study published by Royal Statistical Society and King's College in July, the public think that £24 of every £100 of benefits is fraudulently claimed. Official estimates are that just 70 pence in every £100 is fraudulent - so the public conception is out by a factor of 34

Dan Kitwood/Getty Images

7/9 We would prefer to make it harder for immigrants to claim benefits

A similar poll by YouGov for the Sunday Times in January showed that support for limiting migrants' benefits was widespread

8/9 Poverty and inequality is a big issue for us

An Ipsos Mori poll from January showed that poverty and inequality is becoming increasingly important for British people

9/9 Benefits is less of an issue than it has been

The same Ipsos Mori poll from January showed that pensions/benefits and social security was by far a more pressing issue for other governments, at least by the British public's perception
"She will receive royalties for the track, but the record company has to recoup its losses, so she probably won't see any of the money for at least another six months," he added.
The artwork, which you can see above, features 'White Dee From The Streets' and her merry band of reggae-influenced musicians posing outside a white building: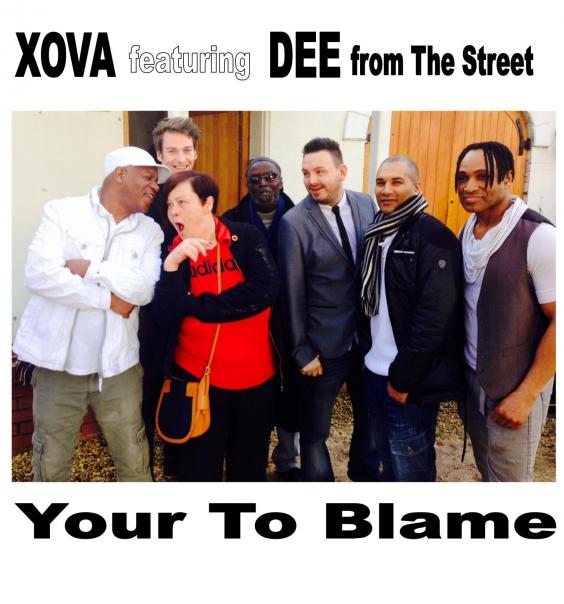 On their official Facebook page, the band describe themselves thusly: "Xova we feel are the most and probably the first un-genrespecifc band in the world who live for their live shows and crowd and to get the one remaining question answered… Why on earth aren't this band signed ! But we believe … Some-one in the industry is going to catch on real soon… It's just a matter of time !!!"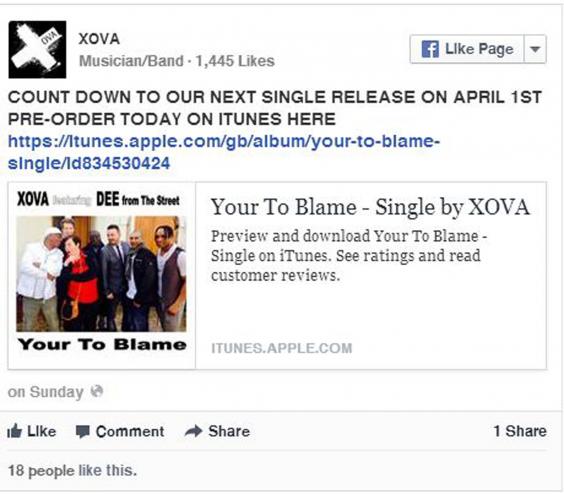 How do they sound? Well, like "Pop- reggae-soul-rock-world-folk-RnB and maybe tomorrow a bit of …?", according to themselves, with a brass section "tighter than a knat's a**e".
They've got a string of live dates coming up across the UK later this year, as well as a new EP that features tracks such as "Yeah Yeah Yeah", "Goodbye" and "Whatever".
We can confirm that, while on the surface this does seem like an elaborate April Fools' ruse, we have heard a short 30-second preview of "Your To Blame". And it's actually not bad.
With a bouncing, dub-infused rhythm layered with a whooping crowd sample, Dee deftly raps the following, rather touching, lyrics:
"Lay my cards on the table for the critics to see/No cards unturned, you can't judge me/Everything I've done I've done to survive/Or done for my kids, give them better lives/See, I'm not too old to have dreams."
If it is a joke, then hats off to Dee and XOVA – they've gone to one hell of an effort. And it's already awaiting your downloads on iTunes here, too.
Reuse content