By the Sea Festival, Margate, review: Watching Jarvis Cocker DJ at the dodgems is inescapably surreal
By The Sea festival took over Margate's theme park Dreamland
4
Click to follow
The Independent Culture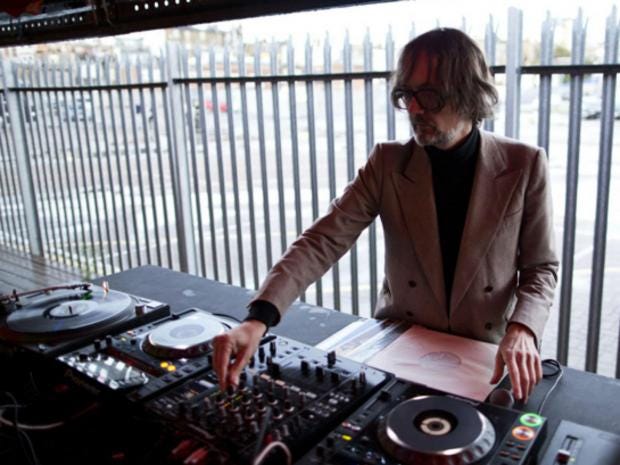 Is there a UK festival that more accurately mirrors its surroundings than Margate's By the Sea? As the old Kent seaside town undergoes the sort of hipster revolution that has seen it transform from dilapidated relic to East London on the Beach, the event, held at the recently renovated Dreamland theme park, has come to embody the region's gentrification. As the town's cultural hub the Turner Gallery sits side by side with run down arcade machines and traditional fish and chip shops, so too the festival joins quaint fairground attractions with gourmet food and drink and places some of the year's most innovative and exciting acts (Anna Meredith, Meilyr Jones) in a room normally reserved for roller disco. 
As Pulp frontman Jarvis Cocker revels in his role as master of ceremonies during a Saturday evening DJ turn at the dodgems, complete with characteristically droll health and safety advice and knowingly naff encouragement ("come on Margate, let's hear ya!"), the sense of surrealism is inescapable. 
But the festival's ramshackle nature is fundamental to its appeal, and to buy into this unconventional combination of kitsch and too-cool-for-school is to guarantee enjoyment. And among this endearing mix is a music bill that stands to scrutiny. Last year's inaugural event was headlined by Hot Chip and Foals, and this year's sold out event once again delivers the goods. 
Super Furry Animals' reformation victory lap was only meant to last a handful of shows yet 18 months later they remain on dizzyingly magical form. Their sense of adventure is unparalleled among their peers, and their psychedelic tour de force takes in everything from gorgeous pared-down balladry ("Hello Sunshine"), infectious cosmic-pop ("Bing Bong") and elongated sonic assaults ("Mountain People"). When they reappear dressed as yetis wielding guitars post-incendiary set closer "The Man Don't Give a Fuck", still as raw an anti-establishment rant as the day it was written, the spectacle is impressively madcap and original: much like the Super Furries themselves. 
Fellow Hall By The Sea headliners Wolf Alice, topping a festival for the first time, have certainly played more proficient gigs, but their last show of a gruelling campaign for My Love is Cool is still dispatched with ferocious, heart-on-sleeve commitment, their updating of early 90's guitar trends (shoegaze, grunge) maintaining its euphoric intensity to the very last. 
Bat For Lashes aka Natasha Khan, resplendent in red wedding dress and veil, couldn't be more misplaced among the Ghost Train and the Big Top, but nonetheless the tragic heroine tales of latest album The Bride, a collection of ethereal doom-ballads about a bride whose fiancé dies en route to their wedding, spellbind the room. Yet it's not all despondency: Kahn throws a bouquet of flowers into the crowd, laughing as she nearly takes out the lighting rig in the process. 
Elsewhere, Wild Beasts triumph with a set peppered with songs from their testosterone fuelled, electro-heavy new album Boy King; Jagwar Ma's late Saturday night set was an irrepressible psychedelic sunshine trip, while Meilyr Jones proves a true heir to the Super Furry Animals' Welsh experimentalist crown with a superb run through of his Dexy's stomp-pop and 60's classicism inspired debut album 2013. Better still is Anna Meredith, the Scottish composer-turned electronic artist who veers thrillingly between the two, marrying intricate structures with sumptuous melodies and traditional pop instruments with tuba, cello and clarinet to make borderline unclassifiable music that takes in pop, techno and industrial noise. It's certain that Dreamland has never seen the like before: another first for this most charmingly distinctive of festivals. 
Reuse content
Comments