In 1983, Bonnie Tyler's "Total Eclipse of the Heart" hit No 1, perms were big, androgyny became cool, shell suits were all the rage and the very first Now That's What I Call Music! compilation album was released. All massive events, but while perms gave way to straightened locks and the nation came to its senses regarding the shell-suit issue (with the glaringly notable exceptions of Jimmy Savile and Ali G, who still wore theirs two decades later), the NOW albums still managed to endure, hanging on throughout the format changes – cassette tape, CD, MP3, and adapting to the times.
The first NOW featured a double cassette, which Richard Branson explains in a new book about the NOW series was because "rival compilation albums tended to edit and shorten song lengths in order to fit them all onto one tape. We decided to use two records or tapes, giving us the freedom to publish our artists' tracks in full...There weren't grand aspirations for the brand. We all thought we were on to a winner, otherwise we wouldn't have pressed ahead with it, however I'd be lying if we thought it would turn into what it has today".
Over the years the compilations diversified, with several spin-off editions (NOW Legends, NOW Christmas, NOW Summer and even NOW 21st Century) but their enduring appeal was that the concept was very simple; they captured the biggest hits of a certain period of time and playing them back transported you to that place and time. As The Now That's What I Call Music Book is published, we asked artists who've been featured on the albums to share their memories.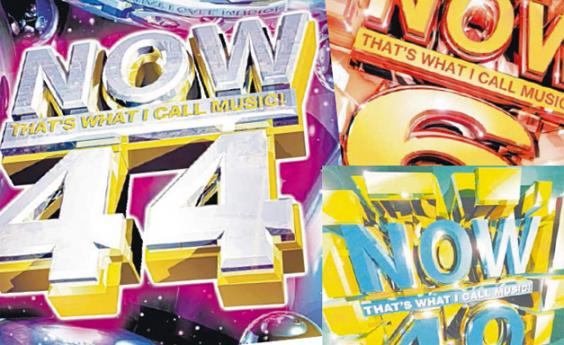 Markus Feehily - NOW albums 45, 62, 63, 65, 80
I've been a subscriber to NOW for years, I can remember the lower end of the numbers from when I was a teenager in the Nineties. Rather than convincing my mum to buy me a bunch of singles that I loved, I used to ask for a NOW album, and  then you get the best of everything. I used to get so excited on a Friday when my mum came home with NOW after work. You hear all those songs together for the first time and there was always something on there that I didn't know as well and you could rediscover it, and that one wild card song would always end up being my favourite.
When I was in Westlife it made us to be on a NOW album. I grew up as a fan of pop culture; my bedroom wallpaper was the pages of Smash Hits. My idols were on Top of the Pops and on the NOW albums. I would be ecstatic if one of the tracks from my new album was on the next edition of NOW. It is easier to hold someone else accountable for your success when you're in a band, and if one of my songs is on there it will very much be me that's accountable for it. I still do a little dance when I hear one of my songs played on the radio so it would be like that feeling.
Markus Feehily's debut solo album Fire is out  16 October. His single "Butterfly" is out now
Pop music: Good years and bad years
Pop music: Good years and bad years
1/6 Good year: 1963

The breakthrough year for pop. The Beatles and The Beach Boys (pictured) released their debut albums three days and 5,000 miles apart, while Bob Dylan kick-started the folk boom with the single "Blowin' In The Wind" and the album The Freewheelin' Bob Dylan.

Hulton Archive/Getty Images

2/6 Bad year: 1960

It might not have been as bad were it not for what happened in 1958, when Elvis Presley was drafted into the US Army. He was replaced by prefabricated teen icons like Fabian, Pat Boone (pictured) and Frankie Avalon, and pop again became the province of Middle of the Road novelty pap.

Hulton Archive/Getty Images

3/6 Good year: 1975

The high watermark of pop's diversity: stadium rock (Born To Run); stadium prog (Wish You Were Here); Krautrock (Neu!'s 75 and Kraftwerk's Radio-Activity, pictured); confessional songwriting (Blood On The Tracks and Tonight's The Night); proto-punk poetry (Patti Smith's Horses); art-rock sophistication (Steely Dan's Katy Lied and Joni Mitchell's The Hissing Of Summer Lawns).

AFP/Getty Images

4/6 Bad year: 1985

Some measure of how bad the year was can be gleaned from knowing that of the year's top 10 best-selling albums four were Now That's What I Call Music and Hits compilations. Anthems abounded: "We Are The World", "Shout" and "I Want To Know What Love Is" were the biggest singles, while album were dominated by Dire Straits' Brothers In Arms and Phil Collins' (pictured) No Jacket Required.

AFP/Getty Images

5/6 Good year: 1997

The last great heave of BritPop saw the mandatory No 1 albums for Blur and Oasis. But the genre was bursting at the seams, struggling to accommodate the huge success of Radiohead's (pictured) neo-prog milestone OK Computer and the soundscaping innovations of The Prodigy and The Chemical Brothers.

Hulton Archive/Getty Images

6/6 Bad year: 2011

2011 really stands out for the cumulative impact of Cowellism, as the album charts were littered with the output of his telly talent shows, such deathless innovators as One Direction, Susan Boyle, JLS, Alfie Boe, Olly Murs (pictured), Joe McElderry, Matt Cardle, Rebecca Ferguson and Will Young.

Getty Images
Mark Prendergast,  Kodaline - NOW 46, NOW Rock, NOW Chill
I think I have a couple of NOWs at home from back in the day, and it was a big deal when you got one, the ones I have in my collection would have been from Britpop era, because they were from when I was just getting into music. When you listen to a few it takes you back. Do you remember "I'm Blue" by Eiffel 65? It went "I'm blue, ab a dee ab a die..." and that same NOW album had the Bob the Builder song on it. I had that when I was about 11 and just starting at senior school, so it really takes me back to that point in time.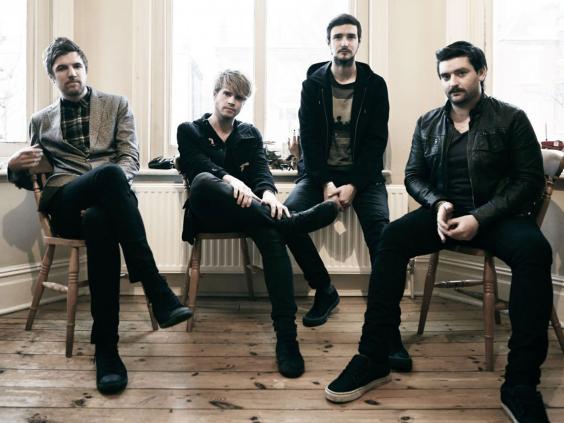 We've been on a NOW Chill and a NOW Rock and a couple of others. When I was a kid there was always one in the house, and then fast-forward a few years and you're on it. "High Hopes" was a bonus track on one of them and we were so excited. When you're on a NOW album that's when your granny knows you've made it, you know?
Kodaline's UK tour runs from 2-16 December
Ben Haenow  - NOW 90
The NOW CDs are legendary! It's an institution and it's crazy to see my name on the back of one. It was an honour to be featured on NOW 90.
I remember the albums always being brought out at parties when I was a kid. The big double CD case... they had something for everyone. I still think I've got the one from 1995 , and I got NOW That's What I Call Power Ballads for Christmas a few years back. They remind me of school discos.
Ben Haenow's debut album is out soon.
Gabrielle Aplin - NOW 84 (twice)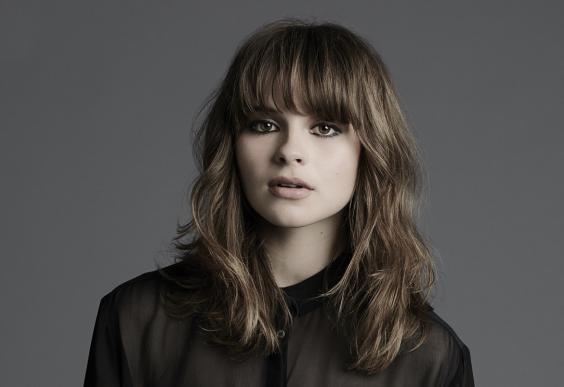 I've always had a NOW album on the go, so it was so amazing and surreal to find I had been included in one and what was particularly crazy was that I ended up having two songs on the same one – "Please Don't Say You Love Me" and my cover of "The Power of Love". I love the special edition NOWs, and I've collected lots over the years. NOW Legends is my favourite – full of classics! I play it whenever I have a party and even backstage. It is a great album to get everyone singing along instantly, and it's impossible not to be in a great mood when it's on. Me and my band have a lot of fun warming up and dancing around before a show; that album always reminds me of fun tour times.
Peter Andre - NOW That's What I Call Reggae. NOW 34, 35 and 57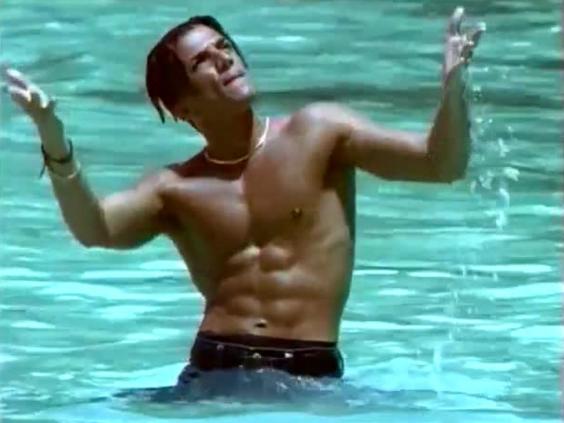 I think the first time I was on a NOW album was in 1996 with "Mysterious Girl" and the great thing about it was that I knew that it would stay with people forever, whether they bought the album for my song or not [cackles mischievously]. It's a great success story for them as it has become a must-have for all generations. I loved the Nineties music scene. Listening to some of those old compilations brings back a lot of great memories.
Peter Andre's new album 'Come Fly With Me' is out on 16 October
Newton Faulkner - NOW 68, Feel Good and 2007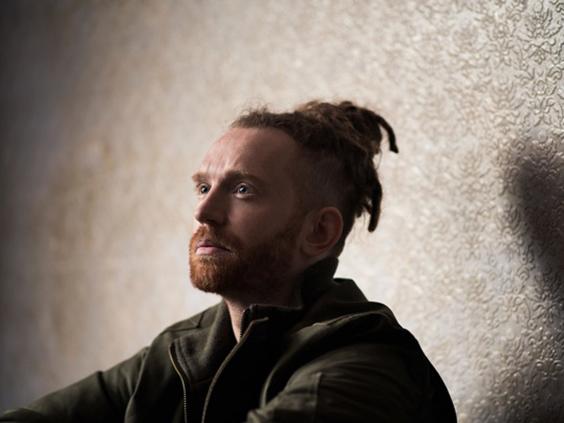 I must admit that I wasn't aware of the first one I was on, it passed me by a bit but it is a kind of stamp of approval. I think the brand has diluted a tiny bit with all the sub-genre stuff, but it's still a pleasant, small, fuzzy feeling to know you've been included on a NOW. I would love to say I was blasé about it but it's actually kind of cool. We had NOW 35 when I was a kid, we only had three cassettes in the car and that was one of them. There was a Beautiful South one, "Rotterdam" on there, and Dodgy, Ant and Dec, Louise, and Peter Andre. NOW 35 has to be one of the classics. I can still hear the songs in my head, they even play in order and I remember those never-ending car journeys.
Newton Faulkner's fifth album 'Human Love' will be released on 20 November
Now that's what I call Trivia…
1. Now, then
The first NOW album included some crackers: "Karma Chameleon" by Culture Club, Phil Collins' cover of "You Can't Hurry Love", UB40's "Red Red Wine" and Tina Turner's version of "Let's Stay Together". It also featured "New Song" by Howard Jones. Double points if you can remember how that  one goes.
2. Take that, Take That!
Robbie Williams is the most featured artist, appearing on 29 different NOW  albums – so far.
3. Girl power
Girls Aloud have recorded the most consecutive NOW  album appearances,  with 13 hits in a row.
4. Nice little mover
NOW 57 is so far the fastest-selling album of the 21st century.
5. New media
The year Twitter was founded (2006) was the same year that NOW stopped being released on cassette tape.
6. Final chapter
The last of the series that Genesis appeared on was NOW 24, which also featured Peter Gabriel's last top 40 single to  date, "Steam".
'The Now That's What I Call Music Book' is out in hardback on 15 October
Reuse content