A little over three years ago, Alex Clare boarded a plane to Israel for a lengthy sabbatical, his promising music career in tatters.
He had just been unceremoniously dropped from his record label, Island, after his debut album flopped.
"From having everything to not knowing when you're going to be able to pay your next rent cheque… it was a very low point", the 28-year-old reflects. "Working with amazing studios and producers all over the word and all of a sudden I'm back to this stage where it's me with a guitar and a laptop again, it was really hard," he adds, before a cheerful change in tone. "But I got through it and it all worked out in the end."
It certainly did. Just like the stuff of fairy tales, months later Clare received an email that would reverse his fortunes. It was from Microsoft, who wanted to use his song "Too Close" for an advertisement. Little did he know that it was for a huge international campaign and would land him a No 1 in Germany, No 4 in the UK and No 7 in America. "It was amazing, and very surreal. Universal in Germany were like, 'we need you to come to Germany to do promo', and I said, 'that's great, but I can't afford a ticket', and they said, 'don't worry we've got this one covered'. I went from sleeping in a tiny bedroom which I shared with a stray cat and ants in Jerusalem to being at a five-star hotel in Frankfurt."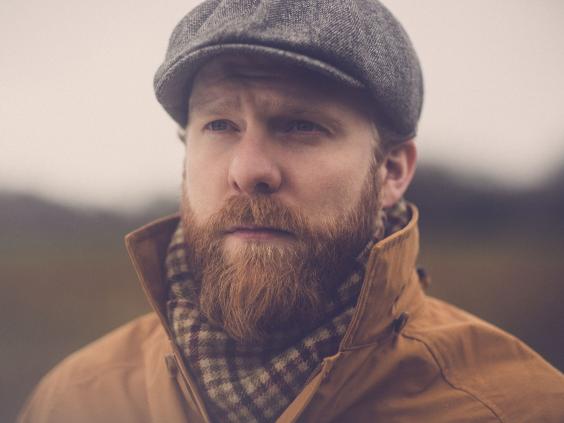 Off the back of that one song, things changed almost instantaneously. He shifted half a million copies of his album The Lateness of the Hour; the proceeds bought him the two-bedroom north London flat he shares with his wife – a nurse – and one-year-old daughter. It's those key figures in his life who inspired the themes of his new album, Three Hearts. The title track was inspired by a visit to the doctor with his wife after finding out she was pregnant. "They checked for a pulse and it was like, 'wow, my wife has two heart beats!' It just blew my mind. I got to the studio and wrote the song in a day." There are two more love songs about his wife and daughter: "Holding On", and "Never Let You Go".
Musically, Three Hearts takes it creator into the world of acoustic pop, for the most part leaving behind the UK-dance-music sound of The Lateness of the Hour, except for lead single "War Rages On". And in addition to the more live feel, the general theme and lyrics also mark change. "The Lateness of the Hour was very much an album of catharsis – getting over break ups and relationships that had not worked out as well as I'd hoped – and this is very much an album of thanksgiving and focus. A lot of the songs may have a melancholy to them, but ultimately they're about being very grateful for what I have and hanging onto that as hard as I can."
Unusually for a chart-troubling pop star, Clare doesn't party, because he carefully observes Judaism. That means no pop-star antics on tour, and certainly no contact with his female fans making for awkward fan photos. "There are times when I'll get jumped on, but my tour manager and my management are generally very good at saying 'no touching'. Half of the female populace at my gigs think I'm OCD and scared of germs, but when I explain to them that the only person I have contact with is my wife, they're usually quite touched."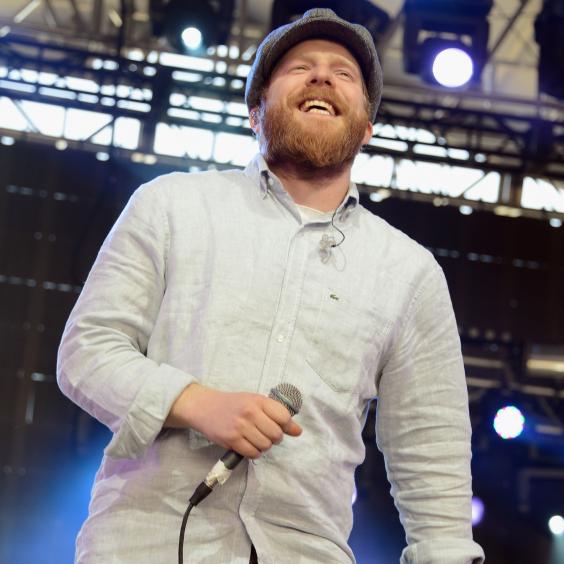 Due to his religious commitments he couldn't promote his debut album as much as the label had intended. He has to turn down gigs on the Sabbath (Friday nights or Saturday until sunset), and among those was a much-coveted support slot with Adele. But it was a show for the BBC that he turned down that proved the final straw. "You take every opportunity you get in music and I was turning down so many. Now I have a bit more of a reputation and can sell out concerts which is a position I wasn't in back then, so I can call the shots more than I could in the beginning."
While his band lead the rock-star life on the road, you'll find Clare at the back of the tour bus, reading. It's a far cry from his past. The former boyfriend of Amy Winehouse (the pair dated for a year before she was famous, having met at Winehouse's favourite north London pub, The Hawley Arms), who grew up in south London, was once a self-confessed wild child. "That's why I have to be strong on myself and not let myself be in a certain situation. Self-control is something I definitely lacked."
His first foray into the live music scene was at 16, as the drummer and backing vocalist for a band mainly playing Beatles and Rolling Stones covers earning money around pubs around Beckenham and Bromley and Lewisham. When the singer realised Clare's backing vocals were louder than his own, Clare took over the role of frontman. It was then that he armed himself with a guitar and started composing melodies to accompany his poetry, and played constant open-mic nights around Camden Town, where he lived from the age of 18, in a scene that included Mumford and Sons, The Holloways and a teenage Eliza Doolittle. At 22 he signed his first publishing/production deal, and when word got out that he was singing songs, playing guitar and making beats at Camden Crawl, Island Records signed him.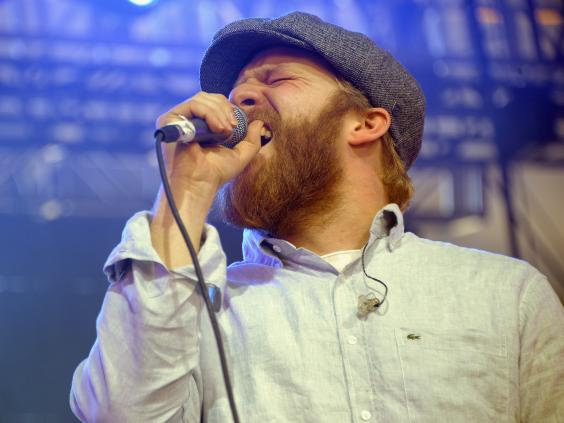 Clare's bold soul vocals are what stand out on Three Hearts, and they were shaped by his singing along to the likes of Stevie Wonder. "I really found my voice with Stevie Wonder and Otis Redding. I reckon they were the first I heard and really tried to imitate. In America they're always surprised that I'm English, because I learned to sing by listening to black soul singers and that's where my voice comes from." His attention to beats reflects the jazz tastes he developed from a youth spent listening to his father's record collection. One benefit of having a dad who was born in 1936 is the music that was in the house, he says. "It's all jazzy, John Coltranes and Duke Ellingtons and Dizzy Gillespies. When I started playing drums, I'd already got into my dad's record collection, and the different syncopated beats and polyrhythms were a good apprenticeship."
It's hard to fathom how he forgave Island for dropping him in 2012 and re-signed to them; if they'd have waited just five months later they would have reaped the rewards of his post-Microsoft sales. But Clare is pragmatic. "The music industry is two things: there's music and there's business, and I understood exactly why I'd been dropped. [Now] I'm in a good place. The last two years have been incredible, with the success of Lateness of the Hour and "Too Close" and my family life starting. Plus I have some semblance of financial security which is amazing, because I was a penniless musician for the last six and a half years and suddenly I can pay a mortgage and eat food that isn't freeze-dried. Yes!"
'Three Hearts' is out now. Alex Clare plays the Ritz, Manchester, tomorrow, and Shepherd's Bush Empire, London, on Monday
Reuse content