Alt-J are poised for their second appearance on Later... with Jools Holland.
Straight after our meeting at an east London bar, the trio will head to their rehearsal, and they are hoping that they're better known to the presenter than they were the first time they played the show, in 2012.
"Jools called us 'Alt-T' last time," says keyboardist Gus Unger-Hamilton witheringly. "Alt-T!" he repeats, with a convincing mock Jools voice. "I wasn't sure it had happened until my cousins made me an ironic Mercury card which had a 'T' written on it."
They're feeling nervous, he says, with the increasing expectations upon the band. "Back then nobody particularly knew who we were. Now people might judge us a bit more."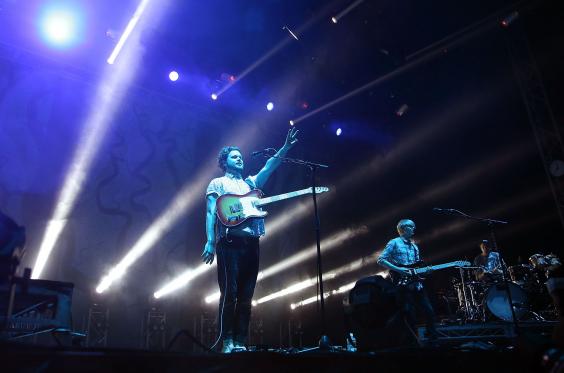 Back then Alt-J were still a little known experimental art-rock band that had met at Leeds University, where three of the now 25- to 28-year-old members took fine art while Unger-Hamilton read English literature, and named themselves after the keys you hit on an Apple keyboard to create a triangle symbol, and were playing tiny venues. That Jools appearance was six days before they would win the Mercury Prize for their debut album An Awesome Wave and double their first-week album sales almost overnight. And in the two years since, not only did the album pick up an Ivor Novello and sell a million copies, but this week they graduated to playing the 10,000-capacity Alexandra Palace in north London (it sold out in 10 minutes), while an O2 Arena show is set for January and they are now headed for a No 1 with follow-up album This is All Yours.
It can take bands years and several albums to achieve such levels of success – not just one album. Not that it feels such a whirlwind for the band members themselves.
"Getting used to success is like watching your child grow," offers singer/guitarist Joe Newman, who loves an analogy. "It's over time so you don't actually notice they change that much."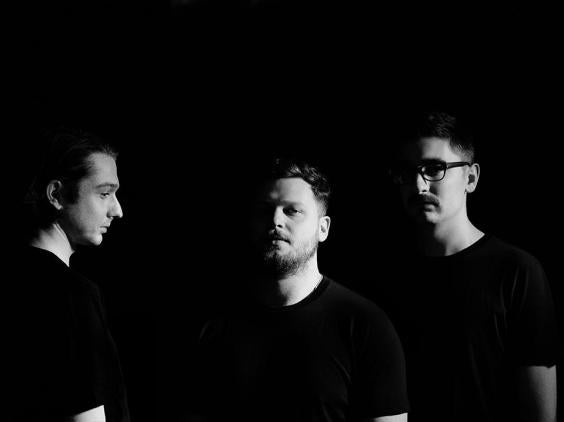 "I guess there was a bit of a growth spurt," says Unger-Hamilton of their rapid rise. "In May 2012, when the album came out, we were playing the [275-capacity] Borderline and by May 2013 we were playing two nights at Brixton Academy. Looking back on it that was a bit weird."
They're still starry-eyed about that night at the Mercury Prize when their meteoric climb began. "It was life-changing," exclaims Newman. "There was a sense of [being] imposters, that the band had somehow got this far without not being a real band," adds Unger-Hamilton. "We're just guys from Leeds who started a band and then muddled through it and magicked a Mercury award."
However, as soon as they'd collected their prize – for an inventive album that melded reverb-drenched blues-soul vocals and deftly-spun complex layers of playful percussion and dissonant melodies – dressed in suits and with half the members bespectacled, they were hit with the unkind titles of "boffin rock" and "nerds". That they ploughed the £20,000 prize money into the band pot (and paid tax on it, and settled up with their manager, of course), rather than splashing out on anything extravagant, didn't help their image. And it's still rare that they're recognised by passers-by.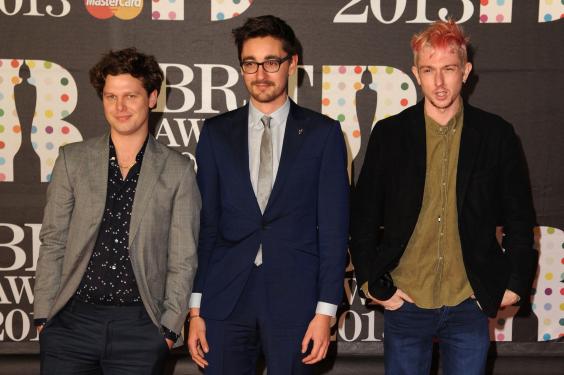 "We're not trying to not have an image but somehow people don't accept that we don't have an image," laments Unger-Hamilton.
"We're not that extrovert as people so it doesn't come naturally," explains drummer Thom Green. "People say we look boring on stage but that's because we're trying really hard to play. It's actually quite hard."
"There's not a lot of space for error in our songs," adds Unger-Hamilton.
As well as acclimatising to larger stages and audiences, the band have had to get used to something else: the departure of their founding member and guitarist, Gwil Sainsbury, who quit in January for a life of normality. When they learnt of Sainsbury's decision, they pledged to start writing the new album as soon as possible.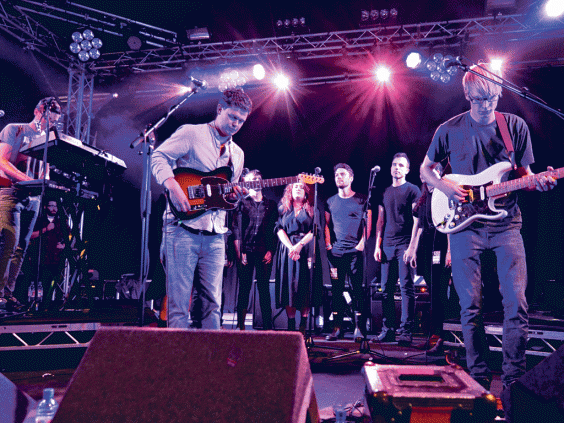 "I felt like things could break apart quite quickly," recalls Newman. "He was the glue that bound the band. His guitar would cement all of our pieces together. We needed to start writing. We needed to get back on the horse as fast as we could."
"We had to get over it pretty quickly," Unger-Hamilton states. "It was sad, but we were all preparing ourselves for the moment when Gwil was going to leave the band. It wasn't a surprise. We'd known he wasn't happy."
One most unexpected development for the band is having a fan in headline-courting twerker Miley Cyrus. On single "Hunger of the Pine" they sample the pop star's song "4x4" . It works  perfectly. Green had been working on a remix of the track for Cyrus, and when he played it to his bandmates it inspired the single. Meanwhile Cyrus has used their track "Fitzpleasure" in her live show.
"['Hunger of the Pine'] was a turning point for us," says Green. "We've progressed as a band without really trying to. I think the album has various elements from that track scattered all over it." During the making of the new album, Green was delving further into Ableton-based computer production, while Newman was interested in exploring a more "dance-y vibe… that kind of minimalist four-to-the-floor". They cite Philip Glass as an influence.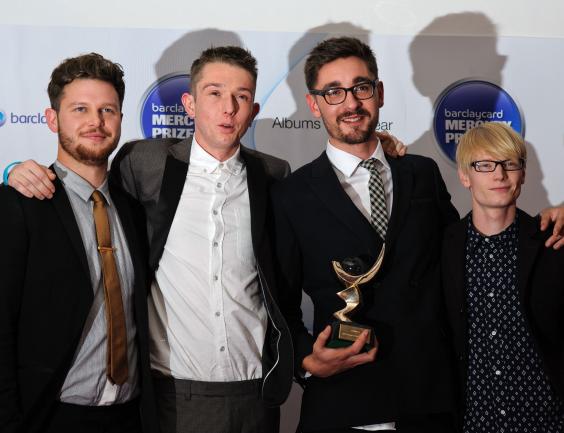 The opaque subject matter of their debut album remains. There's a reference to CS Lewis's Chronicles of Narnia in "Nara", while "Warm Foothills" features a paragraph from John Bayley's memoir of Iris Murdoch. Lyricist Newman's goal was to make an impact with oblique imagery as he did through tracks such as "Tessellate" on An Awesome Wave.
"It seems like people saw the lyrics I was writing as iconic. They were using it in cultural references. Someone was telling me that they went on a dating agency [website] and under 'interests' on one of the girl's profiles was "let's tessellate". That really moved me into thinking that I was writing stuff that people were taking [as their own] and I was like, 'I need to do more of that'."
Before they head off for their rehearsal, the band tell me their hopes for the future: more awards, and playing Wembley.
"To have the exact same career as Radiohead," states Green.
"But win some Mercury prizes," adds Unger-Hamilton. "When they're doing side projects, they're still Radiohead. I'd always love to have that – the three of us being alt-J – even if we're producing albums or making shoes.".
'This Is All Yours' is out now
Reuse content