When I sit down with Bethany Cosentino and her Best Coast bandmate, the less visible Bobb Bruno, the frontwoman immediately eyes up my beer that I've put on the table.
We're on a picnic bench outside a dive bar just a little down the highway from central Austin. It's the South by Southwest music festival and loud revellers teem around us. Cosentino appears to be over the whole thing. 
"Why are you drinking that?" she asks. Have I already done something to upset the laid-back queen of west coast cool?
"It's just, like, what Midwestern stay-at-home moms would drink," she drawls, before turning her attention to her Bloody Mary. She can be withering, this one. Happily, it doesn't take long for her to warm up.
And if Cosentino seems prickly at first, you can kind of understand why. After the release of their first record, 2010's Crazy For You, the duo's take on 60s garage pop rock was held up as one of the most refreshing sounds around. But reaction to their follow-up two years later, The Only Place, was lukewarm at best, as critics suggested the band's songwriting had failed to mature. Cosentino, in particular, was accused of becoming a caricature of herself, what with the endless references to summertime ennui and getting stoned. Something needed to change.
Happily, their new album California Nights is a return to form. And anyone who wants to roll their eyes at the title – yet another nod to the state that they both call home – will have to deal with Cosentino. "When we announced the name of the record some people were like, 'Oh are they still singing about California?' but it's like, dude, fuck off. We called our band Best Coast for a reason, you know?"
Bruno, the quieter, more reserved member of the band, agrees. "If you look through the history of music there are so many things that are regional music. No one would tell the Neville Brothers to stop singing about New Orleans or Bruce Springsteen to shut up about New Jersey. It's so stupid; it's part of who you are."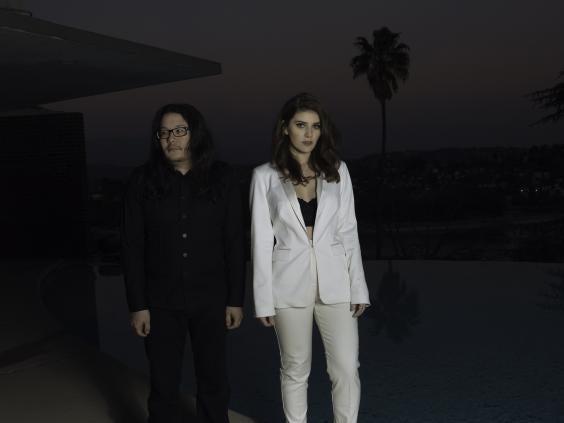 Written at her home in Eagle Rock, Los Angeles, California Nights provides some turning points for the band. The title track, for starters, is a five-minute psychedelic dream-pop treat not unlike something Mazzy Star might put out. Elsewhere, "Heaven Sent" recalls the best girl rock bands of the 90s, sounding like it could have come straight from the soundtrack of 10 Things I Hate About You or one of its ilk. The album is supposed to sound like an assortment of goods and Cosentino was adamant that this time she was going to shake things up.
"We didn't want to make a linear record," she insists. Cosentino pens the songs before handing them over to Bruno for his input. "We wanted every song to have its own vibe and we were influenced by a wide array of things: Oasis, Dinosaur Jr, Gwen Stefani, the Primitives, the Misfits, Drake."
The pair blames the weaknesses of the last record on time constraints. Coming off a demanding tour, they were told they had to make another record in two weeks. They now have a new label and were given ample space to work.
"It was imperative for us to take a little bit of time off and go home and re-centre ourselves and actually spend some time in our houses and see friends," says Cosentino. "To remember what it's like to have a normal life, you know? Things felt a lot more organic this time."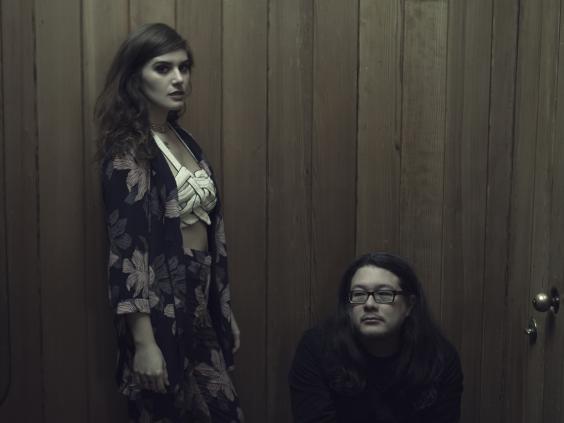 While grateful for the opportunities provided by their old label, Mexican Summer, the pair describes their new record deal as "starting over".
"It was like pressing control-alt-delete," laughs Cosentino.
The band still have a loyal following, it would seem. And, there's no denying, it is mainly down to Cosentino, a 28-year-old who provides an outspoken, IDGAF personality in a music industry where such strong women remain a bit of a rarity. "I feel like if I'm encouraging a girl or young woman to pick up an instrument and start a band – which a lot of girls tell me that I've done – then that makes me really happy," she says.
"I grew up being so fascinated and obsessed with female musicians like Kim Gordon, Jenny Lewis and Liz Phair. I listened to a ton of female-fronted bands and female artists, so for me to now be in a position where I might be that person to other girls, that's just crazy. It's like, OK, I'm doing something right."
Glastonbury line-up 2015
Glastonbury line-up 2015
1/23 Kanye West - headliner

The headliner on Saturday night will perform on the Pyramid Stage, following the footsteps of Jay-Z, who performed in 2008.

Getty

2/23 Florence and the Machine

Florence is performing this year, but not as a headliner.

Reuters

3/23 The Who - headliners

Roger Daltry (left) and Pete Townshend of the Who will bring Glastonbury to a close on Sunday night

PA

4/23 Pharrell William

The 'Happy' hitmaker will return to the stage at Worthy Farm.

Getty Images

5/23 Alt-J

...so will Atl-J.

Alt-J/Facebook

6/23 Mary J Blige

Mary J Blige will be making her debut appearance at the highly-anticipated festival.

Getty Images

7/23 Paloma Faith

Paloma is set to perform on Wednesday 24 at 7:00pm. Stage to be confirmed.

Getty Images

8/23 Fatboy Slim

The DJ will unveil a new feel good 'disco-circus' compilation at Worthy Farm

Getty Images

9/23 Alabama Shakes

Brittany Howard of Alabama Shakes

Phil Bourne/Redferns via Getty Images

10/23 The Waterboys

Singer Mike Scott and violinist Steve Wickham (left)

Getty Images

11/23 The Fall

Band's founder Mark E. Smith

12/23 CleanBandit

The band will return and promise to perform their hit 'Rather Be'.

© Justin Sutcliffe 2013

13/23 Azealia Banks

The American rapper returns to the UK for Glastonbury 2015.

14/23 George Ezra

After perfoming at Coachella, Ezra prepares for the UK's biggest festival.

15/23 Deadmau5

The Canadian DJ, known for his mouse mask, has been confirmed too.

Getty Images

16/23 La Roux

La Roux singer Elly Jackson.

Getty Images

17/23 Ella Eyre

Big-haired Ella Eyre returns to Glasto.

PA

18/23 Hozier

Hozier will please fans with his single 'Take Me To Church'.

Splash News/Corbis

19/23 Jessie Ware

Jessie Ware has legions of fans all over the world and will grace the UK at Glastonbury next.

Getty Images

20/23 The Maccabees

Felix White, Orlando Weeks and Hugo White of The Maccabees.

Borkowski

21/23 Kate Tempest

Kate Tempest, the Mercury Prize-nominated artist and poet is a draw to the festival.

Getty Images

22/23 Jamie xx

DJ Jamie xx returns to Glastonbury's stage this year.

23/23 Young Fathers

Mercury Prize winners Young Fathers

Simon Lewis
Still, she insists that people relate to her simply because she is so "normal".
"The fact that I'm writing about relatable topics that anybody of any age or gender can connect with I think helps," she says. "We don't take ourselves extremely seriously. I think the secret is that I don't try; I really am just myself all the time consistently. We both are."
Does Bruno ever get fed up with standing in Cosentino's shadow? Tom Dumont to her Gwen Stefani, if you will (incidentally, the No Doubt singer is another hero of Cosentino's).
"No!" the guitarist and multi-instrumentalist Bruno exclaims. "If I had it my way I wouldn't appear in any pictures or videos or interviews. I'm totally happy just working on the music."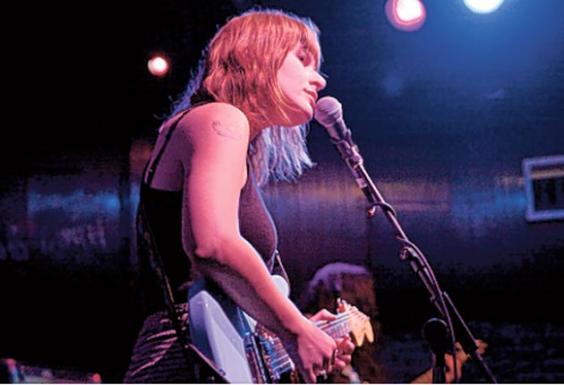 The pair's affection for each other is evident and they say they rarely argue. They met at a party almost 10 years ago where they checked out each other's band T-shirts and bonded over music. The evening came to an abrupt end when someone tried to jump out of a bedroom window.
"I don't know what other bands deal with but I know from watching a lot of music documentaries that it seems a lot of bands argue a lot and we've literally never fought," says Cosentino. "I think the fact that we work on the songs separately has also kind of saved us."
For now, they are enjoying playing the new material, mainly because it allows Cosentino to be a little more adventurous on stage. The day before we meet they had played in a bank, a gig Cosentino curiously calls "the most punk show we ever played", and a gig later that week is attended by Bill Murray. This time around Cosentino is even putting down her guitar for a few songs.
What else can fans expect from this new, confident outfit? "Well I'm not going to start dancing or anything," shrugs Cosentino. "I'm basically just trying to be Liam Gallagher."
Best Coast's new album California Nights is out now. Best Coast play the Dot 2 Dot festival 22-24 May.
Reuse content