In 2009 the British National Party caused outrage by placing English folk songs on its website. Endorsement of music by any politician can be the ultimate kiss of death for an artist's street cred but in this instance there was more than embarrassment at stake. The subtext was clear. Folk was resoundingly white, born of the "real England", a thoroughbred Albion far removed from any mongrel multi-culturalism. 
While the Folk Against Fascism movement that the episode gave birth to struck a blow for tolerance and resonated with the Rock Against Racism initiative of the Seventies, the actions of the BNP also proved to be out of step with the times. Some of the most creative black British artists of recent years have either made great folk music or fused it with other genres. Notable names to quote are Martin Okasili, El Crisis and Roger Robinson. But the artist with a much higher profile who springs to mind is Michael Kiwanuka, winner of the BBC Sound of 2012 poll. Released in the same year his Home Again album enjoyed substantial commercial success and critical acclaim.
Kiwanuka is not a rare case. Folk is a key element of the music of older black British artists such as Labi Siffre, who wrote "Something Inside So Strong" after seeing a documentary on apartheid. New arrivals like Kerry Leatham, Josephine Oniyama and most prominently, Eska, who is arguably one of the most idiosyncratic and original talents currently to be found in the UK, are also incorporating folk into their sound, for its capacity to tell stories.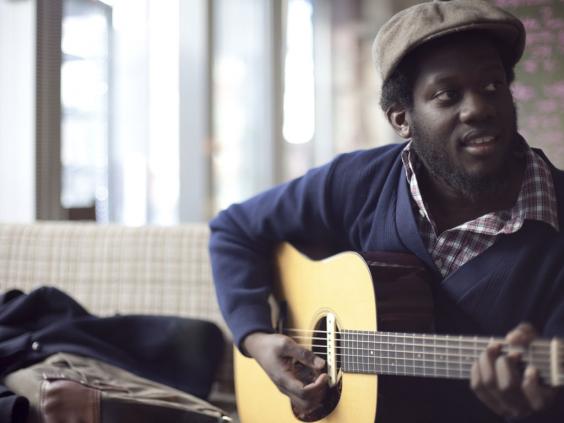 Although south Londoner Eska has worked extensively in soul, jazz and hip-hop she feels that English traditional music is one of her touchstones, for the simple reason that it is a strong vehicle for her own personal tales. So a few years ago she started gigging at various folk venues, realising that she was drawn both to the music and what it represents for her as a Briton from a so-called ethnic minority.
"In the English folk canon there are gonna be black people. We've been here a heck of a long time, of course we're gonna be in the folk music," she says. "There's something really powerful there that says folk music can allow my stories to exist. If I'm here as a black person then black British folk music is part of the English folk canon. Why can't it be? It should be. That's who I am."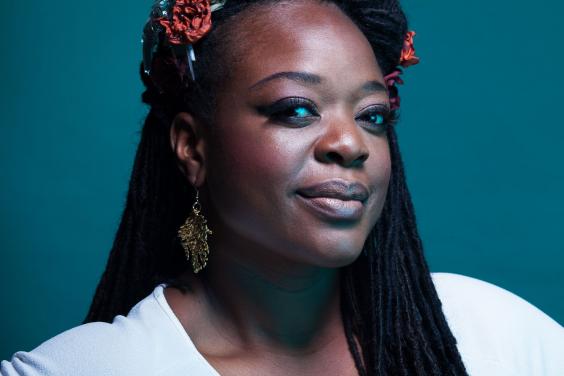 Newcomer Josephine Oniyama counts Bob Dylan and Joni Mitchell among her influences for her debut album, Portrait. The Manchester-born singer toured with Paloma Faith and supported Michael Kiwanuka in 2012 and 2013 and is now working on the follow-up to her accomplished 2012 debut. Like Eska, she also appreciates this kind of immediacy. "That's the main thing that's always drawn me to folk music. It just keeps moving through a story, it's like reading a book, you have to pay attention to where the story's going. Folk really lays the foundation for lots of my songs. It's really where I started."
As big a role as folk plays in the work of Oniyama and Eska they are not exclusively wedded to it, which is possibly why there has been no media bandwagon for a black British strand in the music. These artists stand comfortably at the crossroads of folk, soul, pop and, certainly in Eska's case, abstract electronica, but the precedents for this kind of eclecticism run deep.
In Britain the artist who scaled sublime heights when she reached out to a wide range of genres while standing on a solid folk foundation is Joan Armatrading, MBE. She headlines this weekend's Cambridge Folk Festival. Whether she plays acoustic or electric is not the point. Armatrading's fine voice and brilliantly observed lyrics occupy a space of their own.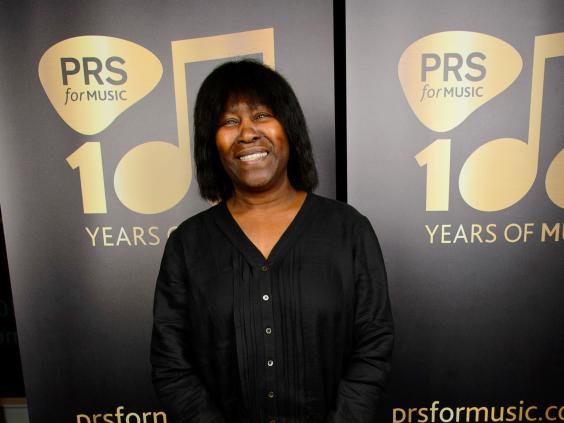 "No musician should have their hands tied and be only one thing," ventures Oniyama on the subject of crossing lines between folk and other types of music. "It's very nice to be able to move in between genres. That's a good thing. It keeps folk relevant as well."
Such are the clichés of bearded pipe smokers that cling to the genre it's easy to believe that folk music has always stood in a field far from other forms, but that simply is not the case. Folk's relationship with rock, blues and jazz is well established, as can be heard in the work of another historic black British artist, Johnny Silvo, who contributed to the folk revival in the Sixties and Seventies. He worked with Sandy Denny in the Sixties and also cut a string of great solo albums. 
However, if there is a folk element in black British music it is not solely drawn from England. There is calypso, which was brought to the UK by West Indian immigrants in the late Forties. Since that time its bouncing rhythms and wily melodies have featured in the work of many British jazz musicians and continue to inform players of all ages, such as Courtney Pine, Denys Baptiste, Peter Edwards and Gary Crosby.
Sixty-year-old bassist-educator Crosby leads the ensemble Groundation and draws on calypso for its socio-cultural as well as musical possibilities.
"For me calypso is an essential part of my jazz. I hold on to the calypso element in jazz because it is so rich," he says. "It also gives us an opportunity to convey parts of our history, and to develop our stories, because calypso is our folk, it's about everyday life." While calypso and jazz are totally relevant to Crosby they do not hold exactly the same currency for an artist like Eska, who has had a very different life experience. 
Chances are that at some point in time she might tap explicitly into the music of her Zimbabwean heritage but for now her mission statement is simply to define her true artistic identity in one of the world's most diverse cities. "There's this London girl, first-generation girl who's grown up in England. That's who I need to sound like. That's who I am."
Cambridge Folk Festival continues until Sunday
Reuse content