Ahead of Live at Leeds festival in April we thought we'd catch up with some of the artists performing there and see what their favourite festival memories are. 
Music festivals often play host to the moments when you fall in love with a new artist – or realise quite how brilliant your favourites are. 
From Frightened Rabbit to Wild Beasts to Fickle Friends, find out what these artists said about the festival moments they loved the most.
Frightened Rabbit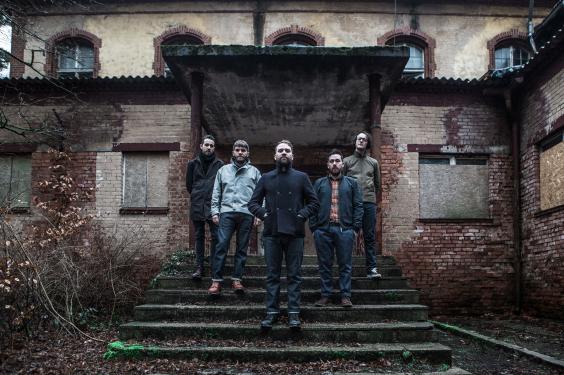 "In 2008 we had the pleasure of dancing our wee legs off to The Whitest Boy Alive at Summer Sundae in Leicester.
"It's a shame that this festival is no longer with us, as I loved the contrast between the big outdoor stage and the more refined surroundings of DeMontford Hall.
"When everything crystallises at an event like that, it can be magical. This was one of those occasions.
"The band played their shimmering, subtle disco until they simply had no songs left and we were all gladly dancing in the palm of their hand from beginning to end." Scott Hutchison
Clean Cut Kid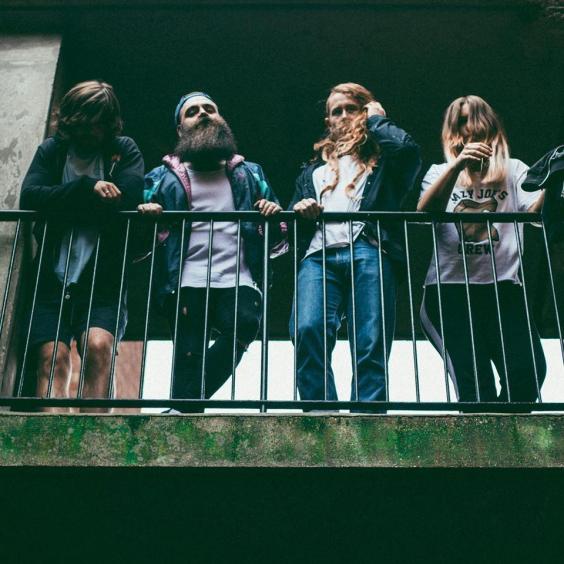 "Bruce Springsteen in Glastonbury 2009. If you're ever in doubt about why they call him 'The Boss', go to a gig and witness it for yourself. Glasto 2009: pissed on overpriced cider and dying from sun stroke, screaming 'Dancing In The Dark' at the top of my lungs!" Mike Halls
Honeyblood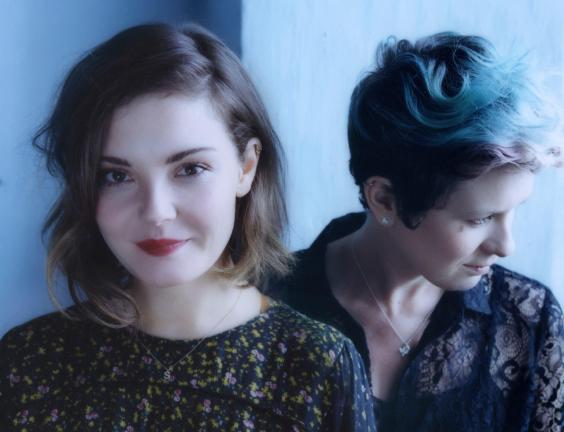 "My first festival abroad was in 2007; I went to the Spanish festival Benicassim and saw Iggy & The Stooges.
"I remember being pretty awestruck seeing such a legendary band on stage. Standing there, mouth gaping and goggle-eyed, I was completely unaware of the huge bearded dude in front of me fist pumping the air. This then led me to be accidentally elbowed in face with some force. I was floored.
"Pretty sure it did some permanent damage as my jaw still aches with a click till this very day." Stina Tweeddale
White Lies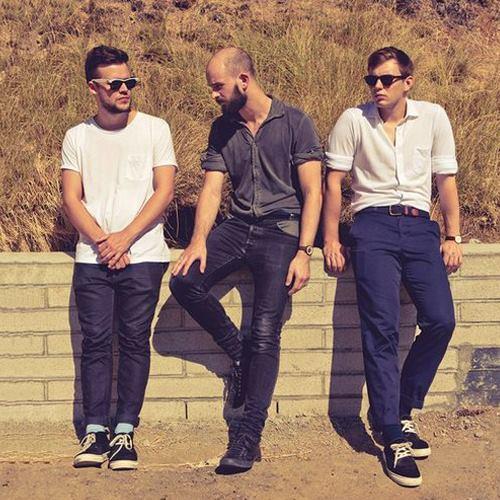 "We played at Glastonbury for the first time in 2009. At that point, I had never been and the whole weekend was an incredible mixture of emotions. We were excited to see Bruce Springsteen play as we were all huge fans (we even played a cover of 'Dancing In The Dark' in our set on the Other Stage).
"Walking off stage after a performance, which is still blank in my memory as a result of nerves, into the festival and eventually on to Bruce's show really taught me a lot about how far we had to go as a band and highlighted for me how naive we all were. Bruce was electrifying, as I'm sure he always is.
"To see a man give everything to the crowd and more, to the point where it looks like he might collapse from exhaustion is something that has stuck with me ever since. With every show we play I feel I shrug off more of those nerves. Now entering our seventh year of festivals I'm a little closer to Bruce than the rabbit in the headlights I was in 2009." Harry McVeigh
Dream Wife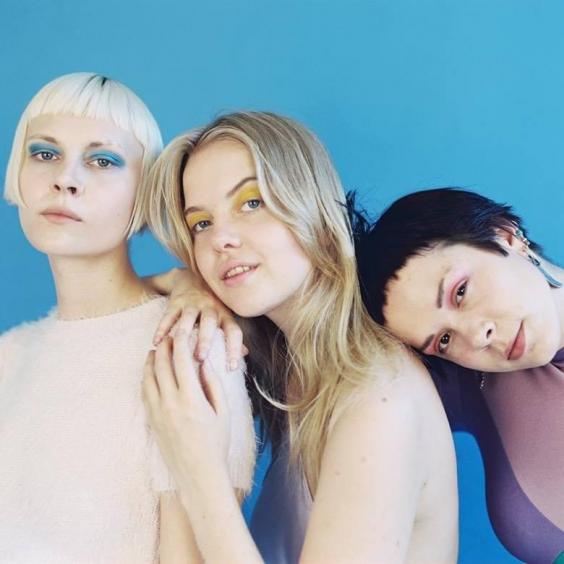 "One of my favourite more recent moments was seeing Japanese noise rock band Bo Ningen at the Iceland Airwaves festival a few years back. Being in a moshpit but feeling completely safe for the whole duration of the set.
"We all had the biggest smiles on our faces being pushed around in a packed room at a sweaty hole in wall venue in Reykjavik. I remember running to the bar after the show finished and pounding down a few litres of water. I'd never heard of Bo Ningen or listened to their music before that festival.
"I really like that about festivals, when you see a band you're not acquainted with and get blown away just by the sound and the performance." Rakel Mjöl
Teleman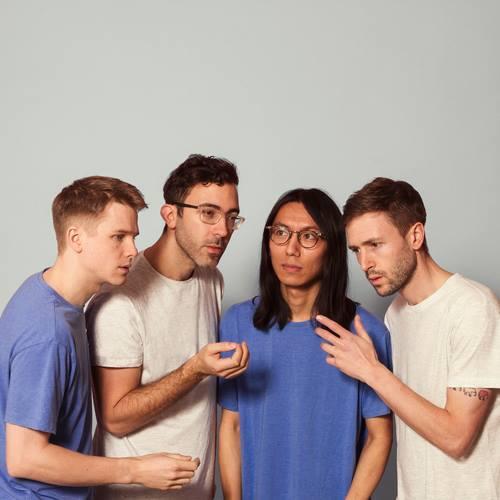 "As teenagers, me and my best friend at school would listen to early Super Furry Animals albums on heavy rotation. They really influenced me on different levels: the mysterious and cryptic lyrics, and the excellent production. I've followed the band ever since and Teleman all braved the rain to watch them at arts and music gathering Festival No.6. It's a great live show.
"They're a band who aren't afraid to wig out for 15 minutes, and they manage to be very entertaining in their own understated and humorous way. It's a tricky thing to be able to write pop songs but also innovative and challenge." Thomas Sanders
Be Charlotte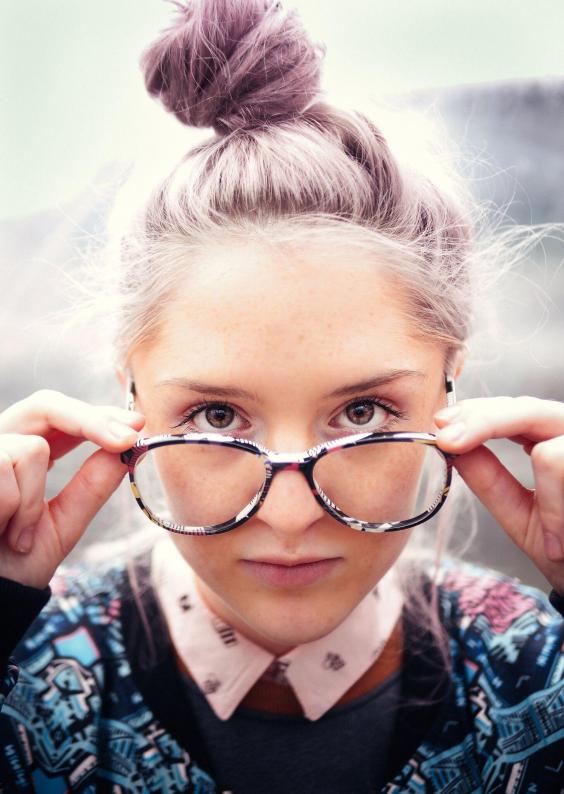 "My first festival experience was the BBC Radio 1 Big Weekend in Dundee. At the time Corrine Bailey Rae was my favourite singer in the world and I got to meet her. We waited for ages in the signing tent and she signed my CD.
I lived right next to where the festival was happening so it was like all the best bands had come to play live especially for us. 'Put Your Records On' and 'Like A Star' are still some of my favourite songs and seeing her performance so close to where we lived inspired me to pick up a guitar.  
Glastonbury 2016 - in pictures
Glastonbury 2016 - in pictures
1/10

Festival-goers arrive for the Glastonbury festival at the Worthy Farm site

PA

2/10

Festival-goers wearing matching tie die t-shirts do a star jump in front of the Glastonbury sign

Rex Features

3/10

Festival-goers relax and walk at the top of the hill over looking the tipi village, the Ribbon Tower and the Park Stage

Rex

4/10

Participants arrive for the Glastonbury Festival at the Worthy Farm site, Somerset, where heavy rain over a prolonged period has caused isolated flooding and muddy fields

PA

5/10

Members of the Shakti Sings National Choir sing during a procession from the Stone Circle to the Headling Field. The choir was formed to honour the earth through song

Rex Features

6/10

A reveller carries her belongings after arriving at Worthy Farm in Somerset for the Glastonbury Festival

REUTERS

7/10

Revellers set up their tent after arriving at Worthy Farm in Somerset for the Glastonbury Festival

REUTERS

8/10

Participants arrive for the Glastonbury Festival at the Worthy Farm site

PA

9/10

Festival-goers arrive for the Glastonbury festival at the Worthy Farm site

PA

10/10

Festival-goers arrive for the Glastonbury Festival at the Worthy Farm site

PA
"That was almost ten years ago, and it's quite amazing to think that I will now get to play at a huge festival in Camperdown Park this summer, at Carnival 56. It's so good to see some large scale live music events happening in Dundee again, and I'm buzzing to be a part of it." Charlotte Brimner
The Magic Gang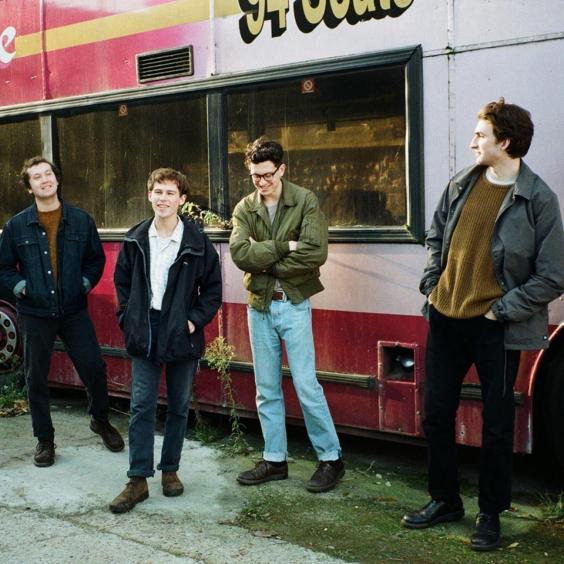 "I think Radiohead at Reading Festival in 2009 was the first show that I'd ever watched that I could dare describe as a 'transformative' experience.
"It was my first festival; I'd just turned 15 and my dad had introduced me to some of Radioheads records a couple of years earlier. I think what stuck with me about that particular show is their ability to dip into so many different styles of music while still retaining their idiosyncratic sound. It taught me that a band doesn't have to adhere to 'genre'. The light show wasn't bad, either. Gus Taylor
JAWS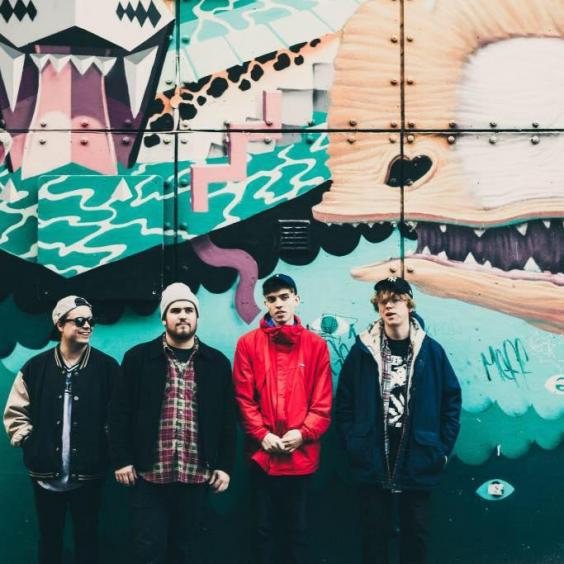 "Ok so my favourite festival performance that I've witnessed with my own eyes is probably Johnny Marr at Bestival in 2014.
"The weather was great, the atmosphere was electric, i'd never seen him before and to be honest wasn't too interested in his solo stuff but 10,000 people singing along to [The Smiths original] 'There Is A Light That Never Goes Out' is something I'll never forget, and then we played the same evening. What a day." Connor Schofield
Superfood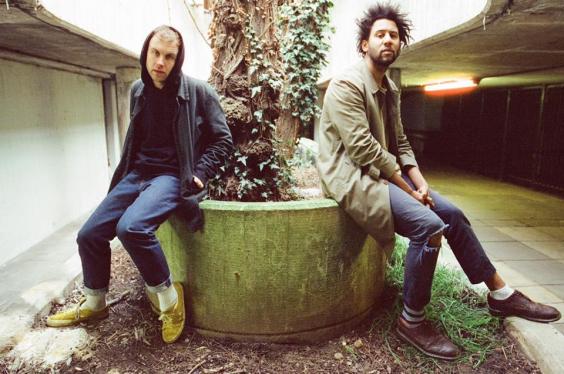 "My definitive festival memory was watching The Prodigy at V Festival in 2004.
"I went with my parents and snuck off on my own to watch The Hives. Towards the end of The Hives set it began to get dark and all the happy, friendly people around me got replaced with skinheads in rain coats.
"I think they even wheeled out these huge subs at the front of the stage. When they started I've never been so excited or terrified in my life – a piece of me got left in V Festival that year. It's either that or when my bandmate Ryan was convinced he owned Halloween at Glastonbury a few years ago, don't think I'll ever forget that. Dom Ganderton
Fickle Friends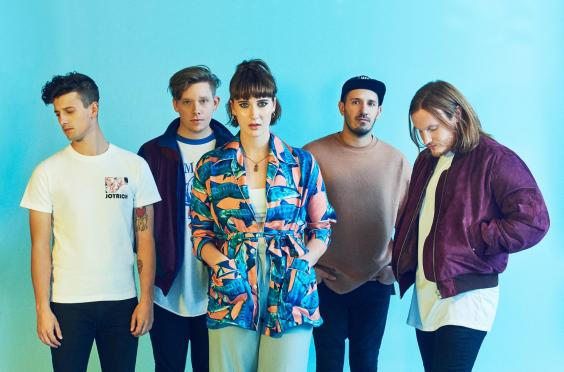 "I've seen some pretty incredible performances at festivals over the years but Friendly Fires on The Other Stage at Glasto 2011 was pretty special.
"Hawaiian girls came on stage and did hula dancing, and almost every song flowed into some sort of huge percussion breakdown or big dance party.
"I think that aspect of the performance has had a huge influence on the way we build our shows.
"I wanna make people feel that level of excitement that I felt watching Friendly Fires. Ed McFarlane's dancing and stage performance was so spectacular… at that time, they were the band who just seemed to have it all and I just hope we can reach that level at some point." Jack Wilson
Rationale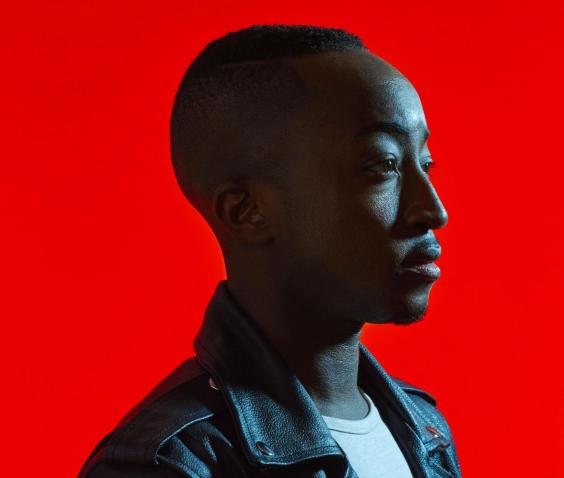 "One definitive moment that I can remember vividly is watching the reaction to Skepta and what seemed the entire 'Boy Better Know' roster performing at Reading Festival 2016.
"I've seen a lot of bands playing quite a few festivals over the years but there was something special about the energy that these guys brought on stage and the way they unified a hugely diverse crowd with no instruments – just microphones and banger after banger. 
"Fast forward a year and Grime has deservedly gained far more respect and is fast becoming one of the most exciting genres of music both here and in the US." Rationale
Wild Beasts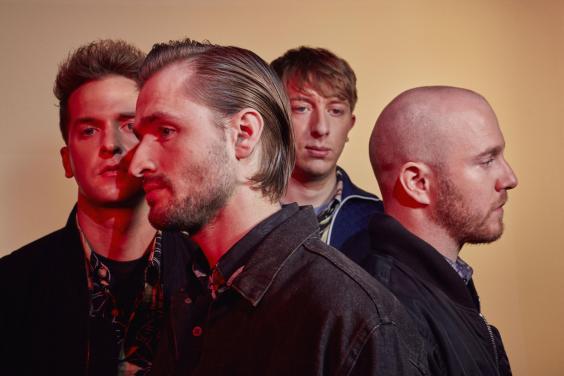 "I saw Neil Young last year at Madrid's Mad Cool festival. In a year that seemed to actively kill off musicians of a certain age, it was amazing to have a chance to finally see 'Shakey' himself, and he was in face melting form.
"The 20 or so minutes of "Down By The River" slayed particularly, guitars howling like the amps were ready to go and his notably younger band framing him beautifully. It can be easy to take such things for granted when they've always been there, and this was a timely reminder to pay attention while you still have the chance." Tom Fleming
Get Inuit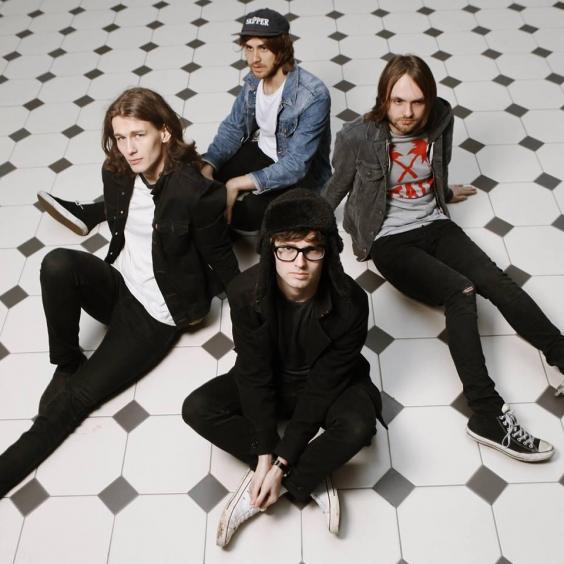 "I had already been following Biffy Clyro for years when they released two mammoth albums in Puzzle and Only Revolutions and not only broke into the mainstream but tipped it on its head. It was a bittersweet moment seeing them perform their first Reading festival headline set.
"They had gone from my little secret, to everyone's alternative daily supper. But even now looking back on that set list, it was essentially perfect. I'm not sure a band has deserved that sort of unexpected climb to stardom before or since." Jamie Glass
VANT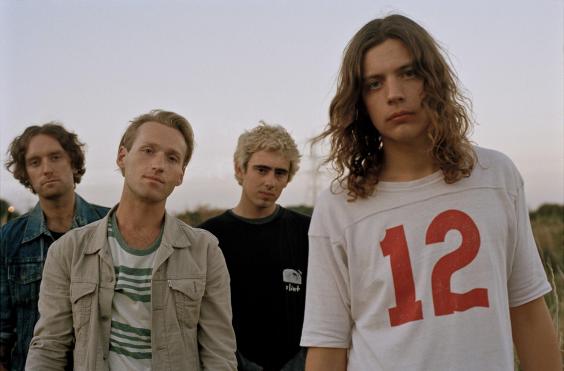 "When I was 17 I went to Leeds Festival and it changed my life. It was the first time I got really drunk, smoked weed, kissed a stranger at a rave, threw up on myself, pondered the meaning of life, ate my own body weight in junk food, it was the first time I felt truly alive. Since that fateful weekend I have never looked back.
"I still feel that excitement every time we get the opportunity to play a festival now. Go, lose your inhibitions, have no regrets and be whoever you want to be. Festivals are the closest thing we have to freedom." Mattie Vant
Live at Leeds festival takes place on 29 April 2017 – tickets are available now. Click here to see the full line-up so far
Reuse content